Source: united4iran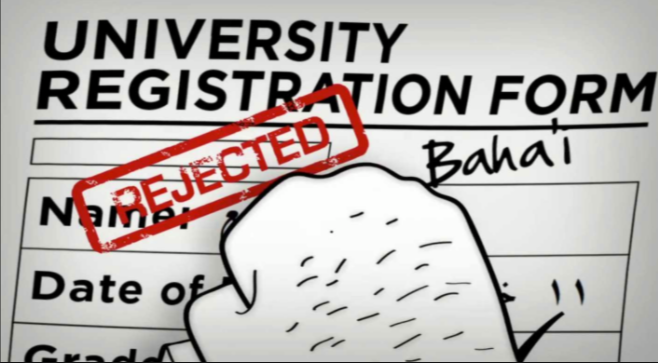 At least 47 Iranian students belonging to one of the country's most persecuted religious minorities have been denied the right to higher education this year, according to HRANA news agency. Despite their outstanding ranks in the nationwide competitive examination, these Baha'i students have been stopped from attending any university in Iran.
Iran's National Organization of Educational Testing has marked Baha'i students' applications as "incomplete;" refusing to say that these students were rejected on grounds of their religion.
Iran Human Rights Documentation Center (IHRDC) has repeatedly documented and reported the systematic denial and expulsion of Baha'is. Baha'i students are often required to complete an application form issued by the Ministry of Education which includes questions such as whether the applicant or his family were Bahá'í, and if so, if the student is willing to recant their faith, according to IHRDC.
Iranian Bahá'ís have been deprived many basic rights and are often persecuted for their beliefs. In 2010, seven leaders of Iran's Baha'i community were unfairly sentenced to twenty years in prison.
___
Sources: HRANA, IHRDC.