Source: www.5280.com
Once at the top of the cycling world, an Iranian refugee living in Golden fights to regain his pole position.
AUGUST 2016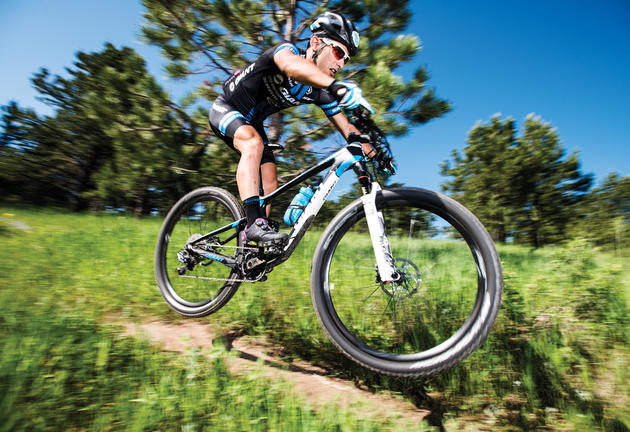 Sina Solouksaran walked into the office of the National Olympic Committee of the Islamic Republic of Iran intent on telling the truth. It was May 2011, and one day earlier he and the rest of Iran's 10-member national mountain bike team had filled out pre-travel forms for an upcoming trip to the Asian Mountain Bike Continental Championships in China. There weren't enough pens to go around, so Solouksaran's teammate hastily filled out a form for him. In the space marked religion, his friend wrote: "Muslim Shia." "You know, I'm Bahá'í," Solouksaran said, reading over his friend's shoulder. Although he let the inaccuracy pass, the detail bothered him, and the following morning he showed up at the team's office to correct the mistake. 
Solouksaran had been looking forward to the Asian championships. For the first time in his eight-year professional mountain biking career, he was starting to see the results of his six-hour training days. At five feet three inches tall, the diminutive cross-country mountain biker floated over rock gardens that slowed his competition and easily slipped past riders on the grueling climbs of Iran's Alborz mountain range. In the final days of a six-month national team camp, he claimed the title of the team's fastest rider. Solouksaran was poised to make history as Iran's highest-placing cyclist at the race in China. If he stayed healthy, he was on track to represent his home country in the 2012 London Summer Olympics.
That morning at the committee office, Solouksaran fixed the detail pertaining to his religious affiliation, returned the paperwork to one of the board members, and left feeling good about having made the correction. But that small tweak altered the fate of his career. Not long after Solouksaran left the team office, a member of the Iranian committee made a call to the president of the Cycling Federation of the Islamic Republic of Iran and delivered a simple message: Solouksaran was no longer part of the Iranian team.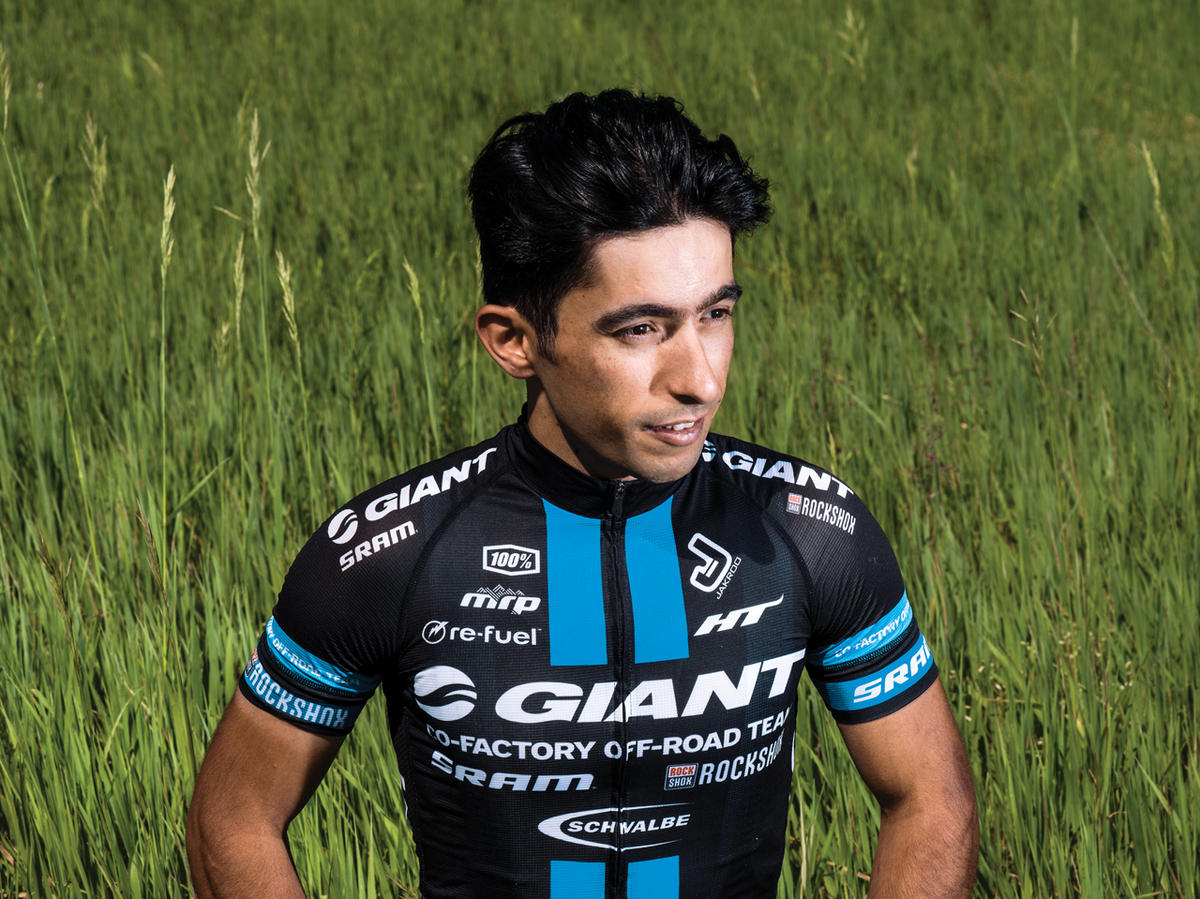 The Bahá'í religion is based on the teachings of 19th-century prophet Bahá'u'lláh, who preached equality, unity, and the belief that all religions have the same spiritual foundation and should be accepted as valid. But Bahá'u'lláh lived hundreds of years after Muhammad, whom all Islamic sects believe is the final prophet. That's why Iran's largest non-Muslim faith is also the country's most persecuted: Bahá'ís are denied employment, access to higher education, and civil rights. The government issues fatwas (religious decrees) against anyone who deals with the group. Still, despite all that, Solouksaran believed that his faith wouldn't have anything to do with his ability to race for the Iranian team. "I wanted to race for my country, not for any kind of religion," says Solouksaran over a cup of coffee this summer in Denver. "It didn't read 'Islam' or 'Christian' or 'Bahá'í' on my jersey. It said 'Iran.' "
His coach, who was Japanese, couldn't understand why the committee had banned him either. "What's wrong?" he asked. "What did you do?" The president of Iran's cycling federation, however, was furious—he wanted to know why no one had discovered Solouksaran's Bahá'í faith sooner. (The country's cycling federation works in concert with its Olympic committee.) His teammates begged him to lie and say he was Muslim; the National Olympic Committee even agreed to look the other way if Solouksaran would change the form again. But he refused. He believed it was important to be honest. After all, he'd been Bahá'í longer than he'd been racing bikes. 
I wanted to race for my country, not for any kind of religion. It didn't read 'Islam' or 'Christian' or 'Bahá'í' on my jersey. It said 'Iran.' 
Solouksaran took to cycling at a young age. He grew up watching professional riders at the local Azadi Sport Complex, and at the age of nine he built a BMX course near his family's home in Tehran. Years later, when he began racing competitively, his father warned him that the government would never let him ride at the national level. His dad had experienced that type of discrimination firsthand: It is illegal for members of the Bahá'í faith to study at universities in Iran, so Solouksaran's father had to leave the country to attend college in Frankfurt, Germany. But despite his father's warnings, Solouksaran kept racing, and after the dustup with the Iranian committee, the 28-year-old was unwilling to let go of his dream of standing atop a podium after competing against the most talented riders in the world. 
Unable to race in Iran, Solouksaran traveled to Turkey to finish the 2011 season. He still proudly wore his Iranian jersey when he raced and posted pictures of himself in the uniform to Facebook. The Iranian government learned about the photos, and when Solouksaran returned to his home country at the end of the season, the Iranian cycling federation gave him an ultimatum: close his Facebook account and end his career, or leave Iran. He decided to leave.
Solouksaran said goodbye to his family and moved permanently to Turkey, where a team had expressed interest in him. But he says the team's manager ignored his calls for three months. So he raced without organizational support, relying on his own skills to keep his bike functional. He took a job with a mountain bike tourism company that offered him a dorm room and paid for his meals. Controversy, however, had followed him west. Due to international cycling rules, any points he earned racing in Turkey were still being credited back to Iran, and so he eventually earned the ire of the Turkish Olympic Committee as well. He couldn't race in his home country, and now he couldn't race in Turkey. Looking for a new place to ride—and call home—he asked his American mountain biking clients where the best trails were in the United States. The answer was almost always the same: Colorado. 
Solouksaran applied for asylum through the United Nations. His application was aided by the fact that he has a cousin who lives in Seattle; Solouksaran was able to request placement in the United States. Still, the process took 23 months, and by then, all of the international racing points he'd accumulated while riding in Iran and Turkey had expired. (Race points are administered by the Union Cycliste Internationale, known as the UCI, which is the world's governing body for the sport. Among other things, points help riders earn better starting positions in top mountain bike races.) Had he been able to keep riding in Iran, Solouksaran would have likely been a salaried rider by this time. In the United States, he had to start over. Again.  
In addition to a lack of international race points, Solouksaran had no local credentials; he didn't have a green card, which meant he couldn't fly to races outside the United States; and he had no community of riders or teammates who could vouch for him to sponsors. The result was that each time he raced in Colorado, he started by staring at the backs of 120 riders. Olympic-distance cross-country races—between 20 and 32 miles, which skilled riders typically complete in less than two hours—depend on positioning as much as strength and bike-handling skills. Solouksaran was forced to waste his legs powering around slower riders in a race-long game of catch-up. 
Nevertheless, last year Solouksaran managed to land on eight local podiums—but he shrugs at that feat. The local races don't offer the points he needs to make it worth competing internationally (he'd still start toward the back of the race). "I'm not at the level that I wanted or dreamed about," says Solouksaran, who spent the beginning part of this season unable to ride because of a hamstring injury. "I believe that I can do much better, but my budget and lack of time keep me a little bit slower for now. It's a catch-22: Sponsors want to know your U.S. results, but you can't make good results without sponsor support."
Solouksaran's goal is to earn enough points to be able to compete in upcoming UCI Mountain Bike World Cup events as well as race in the 2020 Tokyo Olympics, and he says finding time and money will be key. He needs time to recover and cross-train, but he's on his feet eight hours a day fixing bikes and skis at REI's flagship store on Platte Street to make enough money to live. And he hasn't been back to Iran to visit his family since he left in December 2011. He even missed his sister's wedding.
Things finally started to turn around for the banished rider earlier this year. In June, he received his green card; now he can fly to races outside the country. A few months before that, a representative for Giant Bicycles in Turkey heard about Solouksaran and introduced him to Giant's elite U.S. mountain biking team, which offered him a spot. And although Solouksaran's place on the team comes without a salary or product benefits, a friend in Turkey sent him a full-suspension Giant bike.
More than anything, Solouksaran is thrilled to actually be part of a team for the first time since leaving Iran. When he arrived in the United States, he struggled to find other riders to train with. Recently, he started attending a Wednesday night group ride organized by the Golden Bike Shop. Gradually, other riders heard about his story, and families started inviting him over for dinner. "At the Winter Park series, everyone came up to me saying, 'Hello, you must be Sina,'   " says Solouksaran, who also plans to give back to the community this summer by volunteering to help coach the Golden High School mountain bike team. 
One cyclist from the weekly group ride introduced Solouksaran to his father, Clay Stewart, who had served in the Middle East as part of the Air Force. The two connected, and last year Stewart offered to let Solouksaran stay at his house in Leadville so that he could train at higher elevation. Solouksaran thanked him but explained that he needed to keep his REI job in Denver. Stewart made a counteroffer: He would pay Solouksaran's race fees and help with gas money. Solouksaran's voice becomes quiet when he explains that Stewart died earlier this summer. "He told me, 'You made us proud,'  " Solouksaran says. "I'd never heard that. After how they treated me in my home country, to hear someone say that was a great feeling." 
—Photography by Matt Nager