Source: www.uscirf.gov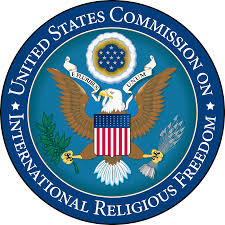 FOR IMMEDIATE RELEASE
December 23, 2016
WASHINGTON, D.C. – The UN General Assembly on December 19 passed its 14th consecutive resolution which included a condemnation of the Iranian government's actions against the Baha'i community, underscoring the persecution and discrimination members of this peaceful religious community have faced for decades.
The closure last month of at least 124 Baha'i-owned shops and businesses joins a long list of repressive actions the Iranian government has taken against members of this minority religious community. The government has permitted Baha'is to be killed with impunity; demolished cemeteries; vilified Baha'is through government-controlled media outlets; prohibited Baha'is from working in the public sector and establishing places of worship, schools (including the Baha'i' Institute of Higher Education), or any independent religious associations; banned post-secondary education for Baha'i students; and imprisoned Baha'i educators and community leaders solely for their religious beliefs, including the Baha'i Seven, who have been jailed since 2008: Fariba Kamalabadi, Jamaloddin Khanjani, Afif Naeimi, Saeid Rezaie, Mahvash Sabet, Behrouz Tavakkoli, and Vahid Tizfahm.
"The Iranian government should release immediately the Baha'i Seven and other prisoners of conscience. These brave, peaceful, and innocent men and women should be praised as model citizens rather than languishing in prison because of who they are," said USCIRF Chair Father Thomas J. Reese, S.J.
"Their plight is our plight. As a religious freedom advocate, I am taking up the cases of Fariba Kamalabadi and Mahvash Sabet as part of USCIRF's Religious Prisoners of Conscience Project. The Iranian government must end its vicious campaign to eradicate the Baha'i community and treat them and other religious minorities with dignity and respect, as is their right under Iranian and international law," said USCIRF Commissioner Kristina Arriaga.
President Rouhani, who has entered the final year of his four-year term, has not fulfilled his campaign promise to strengthen civil liberties for religious minorities. In fact, since assuming power in 2013, the number of religious minority community members who are in prison because of their beliefs has increased, including at least 85 Baha'is. Since 1979, authorities have killed more than 200 Baha'i leaders and dismissed more than 10,000 from government and university jobs. USCIRF has recommended since 1999 that Iran be named a "country of particular concern" under the U.S. International Religious Freedom Act for its "systematic, ongoing and egregious" violations of religious freedom, and that the U.S. government continue to identify Iranian government agencies and officials responsible for severe violations of religious freedom, freeze their assets, and bar their entry into the United States. For more information on religious freedom conditions in Iran and for recommendations for U.S. policy, please see the Iran chapter in USCIRF's 2016 Annual Report (in Englishand Persian).
USCIRF's Religious Prisoners of Conscience Project highlights the plight of individuals who have been imprisoned for their religious beliefs. To hear more about this project or interview a Commissioner, please contact USCIRF at[email protected] or 202-523-3258.