Source: www.radiozamaneh.com
Translation by Iran Press Watch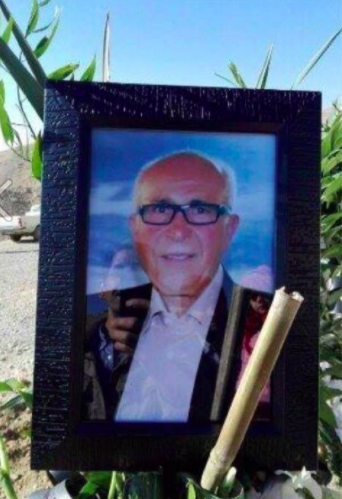 News sources close to the Baha'is in Iran have reported the 7 January 2017 killing and burning of a Baha'i, Ahmad Fanaian, in the desert in Semnan province.
BahaiNews1 indicates that Ahmad Fanaian was more than 60 years old. The motive for his murder and the identity of the killer(s) have not yet been determined.
Published reports quote eyewitnesses from a neighboring ranch, who noticed that his livestock were loose and seemed abandoned, that his car door was open, and that the car keys were left in the ignition. There was no trace of him, nor of his four workers.
After they attempted unsuccessfully to reach Mr. Fanaian's brother by phone, his neighbors (along with Mr. Fanaian's nephew) entered the ranch and discovered his burnt corpse.
Informed sources have said that the body was burnt to a degree difficult to identify. Subsequent DNA tests determined that the body belonged to Mr Fanaian. No religious (or non-religious) motive for the murder of this Baha'i citizen has not yet been determined, but an investigation continues.
 _____
BahaiNews is an independent non-Baha'i initiative, and is not affiliated with any Baha'i institutions.