Source: www.humanrightsiniran.org
Translation by Iran Press Watch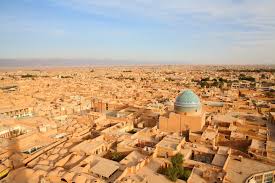 Seven citizens were arrested in Yazd because of their belief in the Baha'i Faith.
According to the report from the Website of Human Rights in Iran, quoting BahaiNews, Farzad Rouhani, Nategheh Naimi, Mehran Eslami, Mehran Bandi, Ramin Houzoori, Ahmad Naimi and Ezatollah Khorram were arrested on 18 January 2017, at 7:00 am, by the Yazd province security forces. Some of these individuals have been arrested by security forces before.
According to one source, masked officers entered the house with a warrant, and confiscated religious books, computer and flash memory belonging to the above-noted individuals.
An update reports that Nategheh Naimi, after hours of detention, was released without bail from the detention center of the Ministry of Information.