Source: www.di.se
February 15, 2017
Translation by Iran Press Watch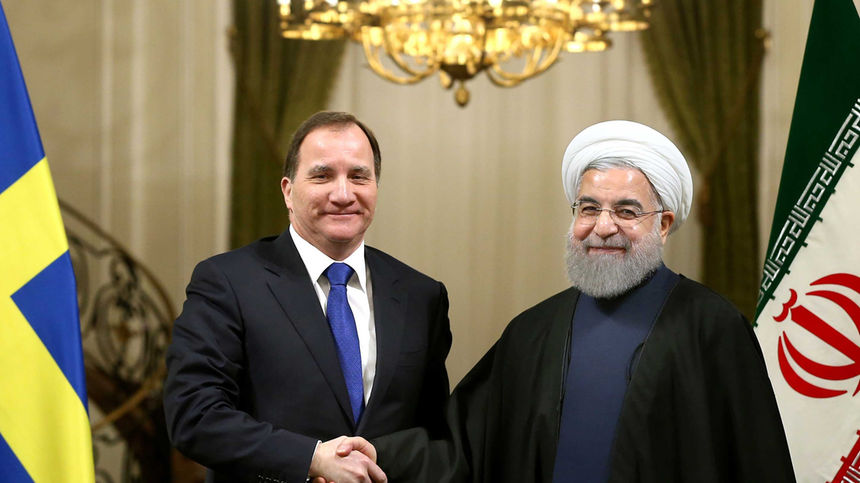 Today, Wednesday, Parliament recognizes the situation of the Baha'is, Iran's largest and most seriously persecuted religious minority. Behind the scenes there is an ongoing economic apartheid that Swedish businesses cannot ignore, write representatives of the Swedish Baha'i community.
The Iranian revolution of 1979 was followed by countless cases of arrest, torture and execution of Baha'is, while tens of thousands were deprived of their jobs and pensions. The UN Special report on Iran of 1993, which included information from a confidential document, showed that the regime's persecution of Baha'is was systematic. This document, originally written in 1991, and signed by the country's Supreme Leader Ali Khamenei, described the main features of the Islamic Republic's strategy to stifle Iranian Baha'i progress and development. Instructions were given among others to deny Baha'is employment in the public sector and to exclude Baha'i students from the country's universities.
During the election in 2013, the campaign of the current president, Hassan Rouhani, promised equal civil rights and opportunities for all. The 18 million voters who secured his victory hoped for things to change. Would Iran finally come to embrace human rights for all its citizens, after it had denied segments of its own population opportunities for development for decades?
For Baha'is, the situation is unchanged, but the regime has refined its tactics. While the number of executions has decreased, this regime instead focuses on attacks that more easily escape the international community's radar: Companies are forced to dismiss Baha'is, and business licenses are revoked. Banks are urged to freeze the accounts of Baha'is, and their property has been confiscated. Baha'i-owned businesses are forced to periodically shut down, a procedure which 132 shopkeepers were forced to endure in November 2016. Given that Baha'i youth are denied access to higher education, an underground university has been formed where students receive education in simple living-rooms from lecturers and professors all over the world via the Internet ‒ an "act of communal self-preservation" ‒ as the New York Times has described it. Even those home-based schools are exposed to regular raids, and dedicated teachers are imprisoned. Since Rouhani took office in 2013, propaganda against Baha'is has more than tripled, and just in the last year, more than 10,000 such articles have circulated in the media. Violent attacks on Baha'is and harassment against children from Baha'i families occur regularly without any prosecution of the perpetrators.
Former UN Secretary General Ban Ki-moon has described Baha'is as the "most persecuted minority in Iran" but despite Rouhani's promises, Iran continues to exclude a portion of their population from fully contributing to the development of society, even though it saw some of the heavy sanctions imposed on it lifted recently.
Voices have now been raised In Sweden to discuss how our dialogue with Iran should look; in a debate in parliament on Jan 17, Foreign Minister Margot Wallström was pressed hard when the situation of the Baha'is was discussed. In today's parliamentary seminar, organized by MPs Carin Jämtin (SocDem) and Anders Österberg (SocDem) together with the Swedish Baha'i community, a central issue to discuss is what role Sweden will come to play with respect to human rights in Iran.
How can Swedish entrepreneurs proceed to conduct trade with Iran while ensuring that their Iranian counterparts exhibit transparency and good working conditions? How can the business community expand their cooperation with a country whose regime conducts economic oppression against its largest religious minority, without compromising the values that characterize Sweden internationally? It is of the utmost importance at this stage that those Swedish companies that intend to establish themselves in Iran ensure that their cooperation does not contribute to the state-sanctioned economic apartheid of the country's Baha'is.