Source: www.hra-news.org
February 22, 2017
Translation by Iran Press Watch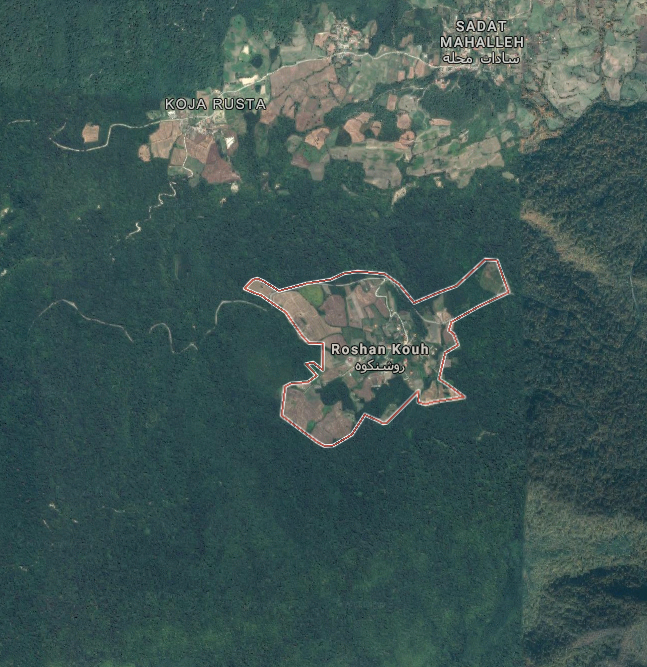 HRANA- The majority of the residents of the village of Roshankooh in the province of Mazandaran are Baha'is. This fact has been the cause of discrimination against them there in recent years, especially in the field of construction. Nonetheless, recently the Department of Natural Resources of Mazandaran, under the excuse that the village is in a forest zone, has claimed that these Baha'i houses in the village must be demolished; though they were built more than 70 years ago.
According to reports by HRANA ‒ Human Rights Activists News Agency in Iran ‒ Roshankooh is among a few villages in Mazandaran that are well known for having a large number of Baha'i residents. In the past, there was a concerted effort to persuade Baha'i residents to leave the village. For example, they were not given permits to build nor issued grant deeds at the end of construction. At the same time, neighboring Muslim villages face no issue with their construction permits.
Recently the Department of Natural Resources claimed that 14 pieces of land in Roshankooh village that are part of a forest zone have been occupied, cultivated and built upon by Baha'is of that village. That is why the Department is trying to expropriate and demolish these homes. These lands were occupied by their owners over 70 years ago, even before the White Revolution of 1963.
The Department of Natural Resources has refused to accept relevant aerial pictures from the 1960s and 70s as evidence in this deposition. Also, they have ordered all government agencies not to release any aerial pictures of the village from the 1960s and 70s to Baha'is from Roshankooh. Maybe one reason for this refusal is that if those pictures were compared to today's pictures, it would be obvious that none of the lands claimed by Department of Natural Resources could have been part of the forest zone.
In addition, in a bulletin called "Assessing Natural Resources" ‒ number 8752, dated May 8, 1975 ‒ that was attached to the deposition, it is declared that "the village of Roshankooh is not part of Natural Resources according to maps provided at that time." Nevertheless, the Department of Natural Resources has rejected the submission of this map, which is an integral part of the aforementioned bulletin, as evidence, and has prevented other authorities from giving such maps to Baha'is from that village. In another bulletin ‒ number 237, dated August 31, 2006 ‒ "Exceptions for Existing Local Lands", village of Roshankooh is clearly mentioned as part of these excepted lands.
These land owners who have been summoned to the court are:
Morad Gholinejad
Houman Gholizadeh
Saed Gholizadeh
Shahrokh Nabipoor
Anvar Moslemi
Navid Derakhshan
Mansour Rouhani
Hojatollah Naimi
Minoo Naderi
Ehsanollah Rouhani
Behzad Zabihi
Ghobad Hashemi
Kiavosh Hashemi
Nader Derakhshan