Source: ettelaat.net
October 2008
Translation by Iran Press Watch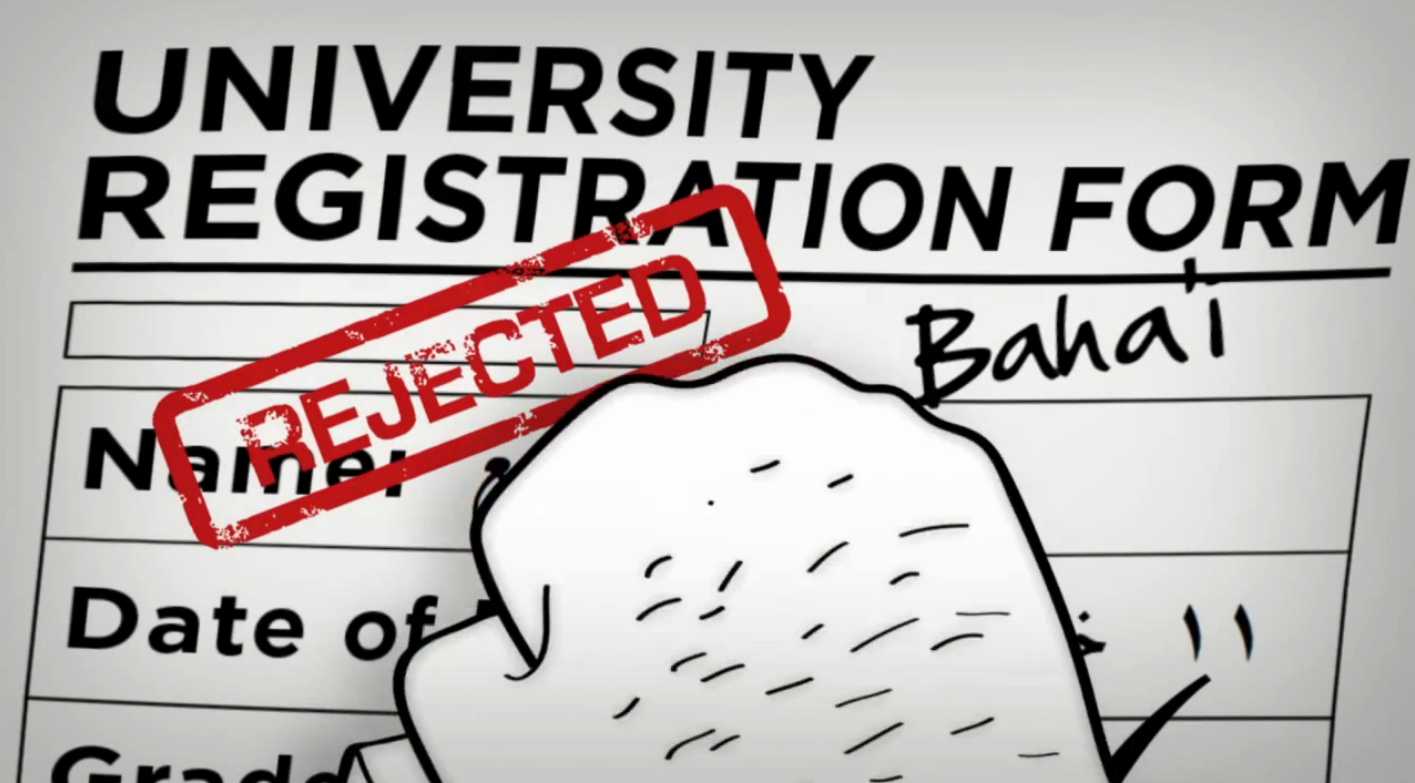 To Human Right Activists in Iran:
My name is Sima Haghighat Mohlebani, daughter of Esmail, with SSN no 5287 from Tehran.  I was born in 1961.
For 24 years I was deprived of the opportunity to take the "Entrance Exam" and attend Iranian universities in pursuit of higher education, merely for my religious affiliation as a Baha'i.
In 2004 I was finally allowed to apply for and participate in the same "Entrance Exam". My husband's status as a veteran of the Iran-Iraq war and Prisoner of War in Iraq, qualified me, as his spouse, to apply for the exam and use the "Veteran's Quota" to take the tests for schools of "Humanities" and "Foreign Languages". I was announced and ranked first in Foreign Languages and eighth in Humanities.
When I received my transcripts, I noticed that "Islam" had been marked as my religion, although there had been no mention of religious affiliation in the application form I had submitted. In response to my questions, the authorities told me that the "Islam" marked in my file was a choice for my religious study classes, not my religion. So, with that explanation, I selected my majors (in different universities) and was confident that I would be admitted easily based on my high ranking.  However, no university admitted me!!!
Despite many inquiries and written complaints, I received no replies and apparently, no investigation was done. Once again, I was denied entrance to university and pursuit of higher education, despite of my ranking as first in Foreign Languages and eighth in Humanities.
In 2005, I retook the exam without using "Veteran's Quota." Once again, I ranked high in "Foreign Languages". Yet no university offered me admittance.
I retook the exam again in 2007 and was issued an exam ID. Issuance of an exam ID is an indication of accuracy and completion of the presented documents. Despite this, when I checked the exam results, I had been tagged with an "Incomplete File" stamp on my file and did not receive my paperwork. Further inquiry did not get any answers or results, despite many appeals made to the authorities. As in past years, along with many other Baha'i students, I was deprived from pursuing the higher education simply for my belief in the Baha'i Faith.