Source: persian.iranhumanrights.org
Translation by Iran Press Watch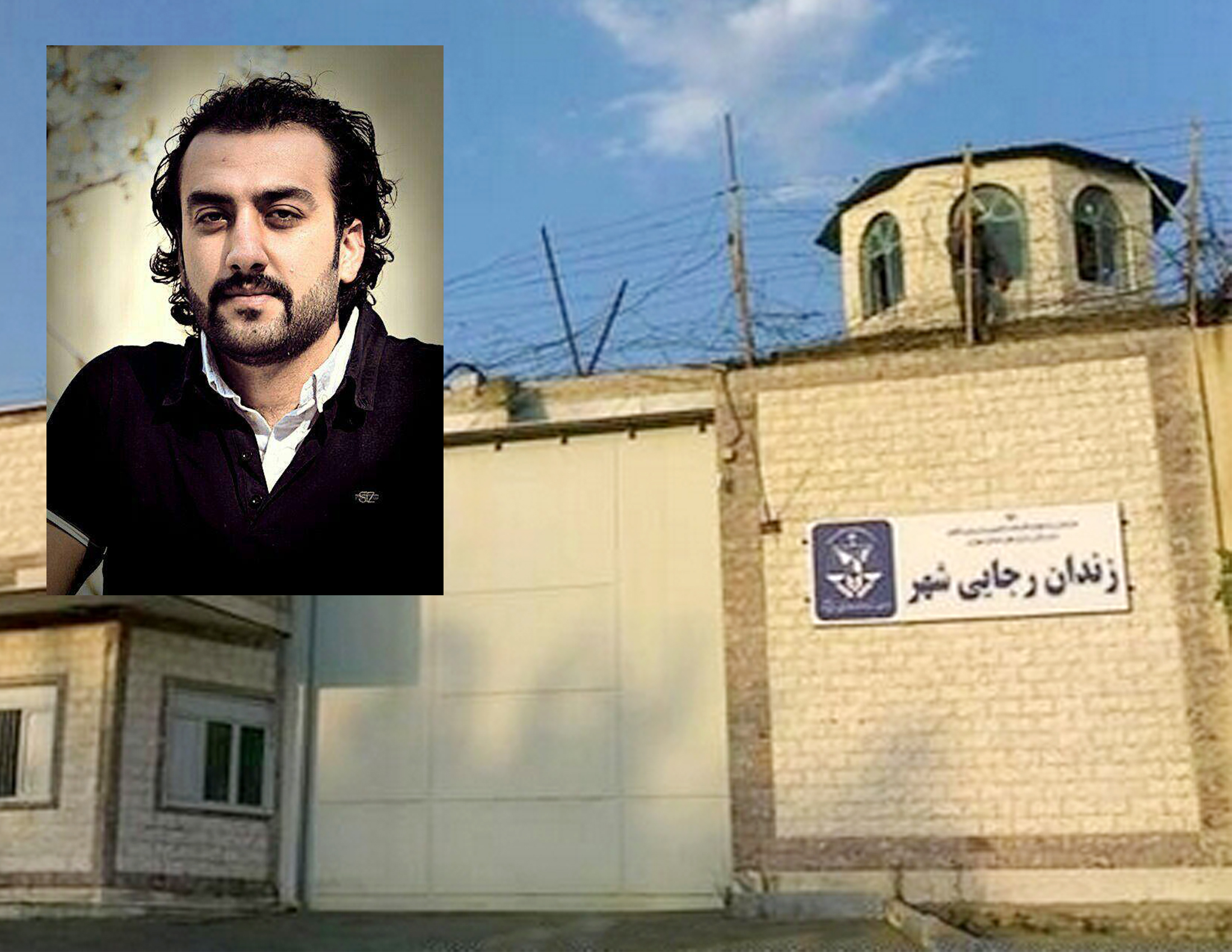 Navid Khanjani was due for release from Rajai Shahr prison on June 6, 2017, on completion of his five-year prison sentence. An informed source told the Campaign for Human Rights in Iran that whileMr. Khanjani and his family were waiting for his release, he was informed by judicial authorities, without a prior notice, that his one-year sentence from a different case was being implemented immediately and he would remain in prison.
Mr. Khanjani's 12-year conviction was due to his peaceful activities in defending human rights and the right to education. With the implementation of Article 134 of the Penal Code the charges were integrated, and he was sentenced to five-years imprisonment with a release date on June 6, 2017.
The informed source told the Campaign that Mr. Khanjani's  one-year sentence was implemented without any notice: "In the detention case end of the prison term was announced on June 6, and there were no notifications regarding the one-year detention. However, as he was waiting for his release and his family were looking forward welcoming him outside the prison, the Prison Sentence Administration notified him that his one-year verdict has been implemented and he must stay in jail."
Mr. Khanjani was arrested the first time on March 1, 2010, by the Ministry of Intelligence and was released on bail after about two months of interrogation and solitary confinement. On December 20, 2010, Branch 26 of the Revolutionary Court, presided by Judge Yahya PirAbassi, sentenced him on the following charges:
Spreading false news
Trepidation of public opinion
Propaganda against the Islamic Republic through broadcasting news, reports
Appearing in interviews with foreign TV and radios
Membership in Central Council of the Human rights Reporters Committee
Establishing the Deprived of Education Group
The initial sentencing was for up to twelve years in prison and equivalent of $124 fine. This sentence was upheld by the appeals court, but according to Article 134 of the new Islamic Penal Code, only five years of it was applicable. An informed source at the time of sentencing (February 2011) told Campaign that "During the trial, the lawyer's defense was basically not considered."
Mr. Khanjani's one-year sentence is due to another case known as the "Sarand Camp Case." In this case Mr. Khanjani was one of 35 civil society activists, critical of the government, who had gone to Varzaghan in East Azarbaijan on August 11, 2012 to help the earthquake victims. They were arrested by the police and their camp was shut down. Most of the activists were released, but due to his standing sentence of 12 years Mr. Khanjani remained in custody.
Mr. Khanjani, a 30-year-old Baha'i citizen, is a former member of the "Human Rights Activists," "Human Rights Reporters Committee," and founder of " The Association Opposing Educational Discrimination."
Mr. Khanjani, has not been allowed any furlough since his detainment on August 2012.