Source: negah.org
By Fariba Davoodi Mohajer
Translation by Iran Press Watch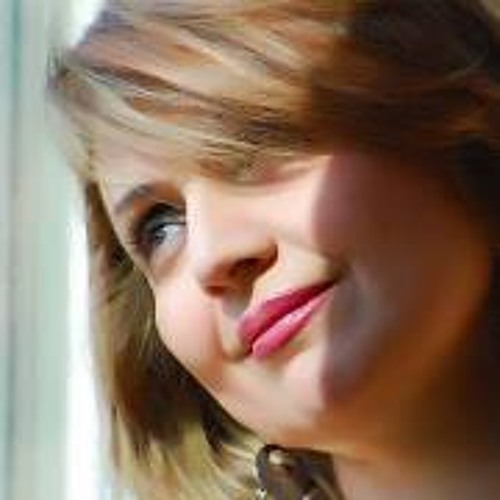 "Mr. Rouhani- I returned to the same school that once expelled me to vote for you. If you are not able to guarantee our rights, or are not willing to do so, at least lower the pressure that we're under!" This tweet was sent out in cyberspace by Niloufar.
In those tumultuous election days, Niloufar's comment was lost among thousands of other tweets; however, this tweet was the only one that lingered in my mind.
It hadn't been heard before ‒ it was a statement about the common pain of all Iranians, but has never been raised in any of the conversations, not even indirectly, neither in the media, nor in any of the many demands made or protests held.
Why not once more?
I met Tahereh on Facebook. Tahereh is a young girl from Marvdasht who is filled with dreams, but she is is always talking about her fears, the fears with  which she was born and raised, and continues to live with. She is a first-time voter, but with all her fears, she voted for Rouhani. I'm surprised, I ask what motivated her to do so. Tahereh says just out of fear. So that our situation would not get even worse than it is. When I ask her what she "expects from a president who is a cleric, and probably does not recognize you guys?" she answers: "University, I just want him to let me and other Baha'i youth to go to university. My father does not have the financial means to send me abroad for study. I love Iran, my city and my family. I neither want to, nor do I have the means to go abroad to continue my education."
This is not too much to ask. Ultimately I am an Iranian too. My ancestors were born and bred in this same land, in the city of Marvdasht. I thought maybe perhaps behind all his slogans, he would notice us too. During Mr. Khatami's presidency, a number of our youth attended university, but it came to a halt when Ahmadinejad came to office. Why not once more? I keep my silence, so that she might hang on to her little hope which warms her heart, in the midst of all her fears.
Mr. Rouhani, we are hopeful!
At the United Nations, not long ago, Simin Fahandezh said the following about the current situation of Baha'is: "We are optimistic and continue to hope that Mr. Rouhani lives up to his promises about treating all people as citizens and as human beings."
Simin Fahandezh, on the other hand, pointed to the persecution and harassment of Baha'is since the formation of the Islamic Republic, and said: "This process has continued to suspend all progress or growth in the course of the normal lives of Baha'is."
This is a fact in Iran. An organized ideology with pronounced red lines that few are willing to pay the price of crossing. Unless Hassan Rouhani considers himself the President of all the Iranian people, and attempts to work to achieve the rights of all its citizens.
In this regard, from the legal perspective, Ms. Parakand, attorney at law, says: "When it comes to the rights of citizens, all people who live together in one country are considered to be the citizenry. When we say rights of all must be respected, there is no difference between a minority and the majority."
This attorney adds: "When we say the Islamic Republic of Iran is committed to international treaties and is committed to the Universal Declaration of Human Rights, this means that laws concerning the rights of individuals should apply to all who live in that country."
A request which is impossible.
Zoya is a resident of the city of Semnan, and is not willing to reveal if she voted or not, but when I ask her what she would like to request from the President, she says: "Mr. Rouhani should believe that we are human beings too, and are not different from the rest of the people. I have no problem with my Muslim and Christian neighbors. I do not understand what kind of theories they spread about us that provokes such acts as the desecration of the tombstones of our deceased loved ones. If they consider themselves legal scholars, they should look into why being a Baha'i is a crime!"
I have faith, I pray, fast, and I worship God ‒ also I am not interested in politics ‒ but some time ago, I read a piece by Mr. Mousavi Bojnordi that "Baha'i is anti-Islam, and we will never proclaim that Baha'is have the right to education: they don't even have any citizenship rights."
Zoya asks, "What kind of talk is this, coming from a religious leader? We are not anti-Muslim or against any religion ‒ why should we not have any rights? We respect all religions and human beings. I just want the President to offer us the same rights he affords other Iranians."
The request of this Baha'i citizen is not so impossible, because on 30, July 2011, Mohammad Javad Larijani, Secretary of the High Council for Human Rights of the Judiciary of the Islamic Republic of Iran, said: "The government affords Baha'is civil rights. But they are not allowed to be involved in propaganda activities." If Mohammad Javad Larijani has such ideas, then Hassan Rouhani can consider Baha'is' requests and prevent their prosecution and harassment.
As written in Grand Ayatollah Montazeri's fatwa (religious/legal ruling): "Baha'is are people of this country and have a right to this land, and they have civil rights; they should also enjoy Islamic compassion, as described by the Qur'an and ranking religious figures."
His fatwa is yet another permission that the president can use to shape reality, and not allow some to take away from them the right to live in this land.
In his fatwa, he is answering a question from Mohsen Kadivar, Mr. Montazeri continues: In general, even those who don't even believe in any of the divine religions are also referred to in this verse of the Qur'an: "God does not judge those who have not fought you in religion, and did not force you from your homes, so be humble and just with them, God loves those who are humble." (Surah Al-Momtahanah, verse 8) and the Imam Ali's utterance in a letter to Malik Ashtar: "Awaken in your heart kindness and mercy toward your subjects and love and affection toward them, lest you tear apart and consume them like a predator who is taking advantage of the opportunity, because those people are either Muslims, like your brother, or they are not Muslims, but are your equals as human beings." (Nahj al-Balagha, letter 53) Their human rights must be respected.
If he would just put himself in our shoes for one day…
Mr. Rezvani is a resident of Tehran. When I ask him what he wants from the President, he says: My daughter, I was a merchant in a textile market. After the revolution, the pressures mounted in such a way that after a few years, I was forced to sell my store. Now, not much of my life is left to have any requests for myself, but I just want him to put himself in our shoes for one day.
I had a helper who started working for me from a young age, as soon as this man figured out that the Islamic Republic is intolerant of us, he tried every trick to take my shop away from me, but I was in this market for years and had a good reputation in Tehran and was finally able to sell my shop ‒ otherwise my wife and I would have been homeless by now. I would just like the president to put himself in our shoes to see in addition to the injustices in the law, how other individuals might exploit us, or threaten our property and our lives. Why should the law of the land be made in such a way that it opens the way for some to take advantage of the laws and unjustly abuse and hurt us?
We are Iranians and should be able to make a living in this land. Should we have enough of a livelihood to be able to raise our children or not? If not, then force all of us out!
Not long ago, the Iranian Nobel Peace Prize winner, Shirin Ebadi, wrote a letter of protest about the closure of the Baha'i-owned businesses in Iran as follows:
Baha'is in Iran are not entitled to employment in government agencies or public companies. They are also not allowed to operate businesses that would require a government license such as restaurants or barber shops. In addition to these constraints, these Iranian citizens are not allowed to study at university, and they therefore lack access to advanced specialties; therefore, they have access only to a very limited range of jobs, such as watch repair, plumbing and such: but even in these jobs they always face a lot of problems that government officials bring on them.
In this letter, which was published in Baha'i News, Shirin Ebadi asked the noble people of Iran and the world to rush to the aid of Iranian Baha'is, and through messages, emails and letters to their local Iranian embassy, demand that the Iranian government end the persecution and harassment of the Baha'is. At the end of the letter she wrote: I draw the attention of The High Commissioner for Human Rights and the Special Rapporteur on freedom of religion to the fact that the oppression of the Baha'is for their religious beliefs has surpassed all limits. It is time that the Iranian government recognize the civil rights of Baha'is and put an end to their persecution.
To finish, we address Mr. Hassan Rouhani directly, and say: "Perhaps it is time that you attend to the demands of the Baha'is who live in Iran and have no hope for justice or fair treatment."
They too were born in this land and are Iranians. If you are interested, and have the will to address this, surely you will be successful in exerting effort on behalf of recognizing the civil rights of these fellow human beings who are your compatriots.