Source: www.humanrightsiniran.org
Translation by Iran Press Watch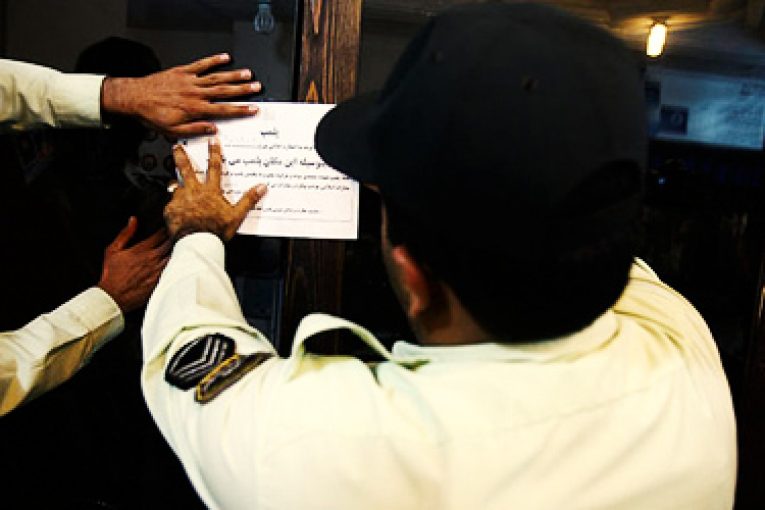 Following the widespread closures of Baha'i businesses in recent weeks, the Office of Public Property of Alborz Province has sent a letter to Mehran Naseri, a Baha'i resident of Karaj, requesting the removal of his personal items.
According to the website of Human Rights in Iran, according to a decree sent to Mehran Naseri in a letter by the Alborz Provincial Office, this Baha'i citizen has been warned to remove any perishables or personal items and leave the business within 10 days.
According to Payam News, recently agents of the Office of Public Property have summoned those Muslims who rent space in Baha'i businesses as tenants to the government sanctions office. This Baha'i resident owns several commercial spaces which are rented by Muslims.
Recently at least 25 businesses in Urumiyeh and one business in Shahrud have been sealed because they were closed on a Baha'i religious holiday.
In addition, a number of Baha'i owners in Khorramshahr have also been summoned for questioning by the Office of Public Property of Khuzestan Province.
Over the past year, more than 300 Baha'i businesses have been confronted with the closure of their businesses solely because they closed on Baha'i religious holidays and for their belief in the Baha'i Faith.
According to the commercial laws of the nation, those who have a valid business license are entitled to close their businesses for up to 15 days, and if they close more than 15 days, they are required to notify the Office of Public Property.