Source: www.hra-news.org
Translation by Iran Press Watch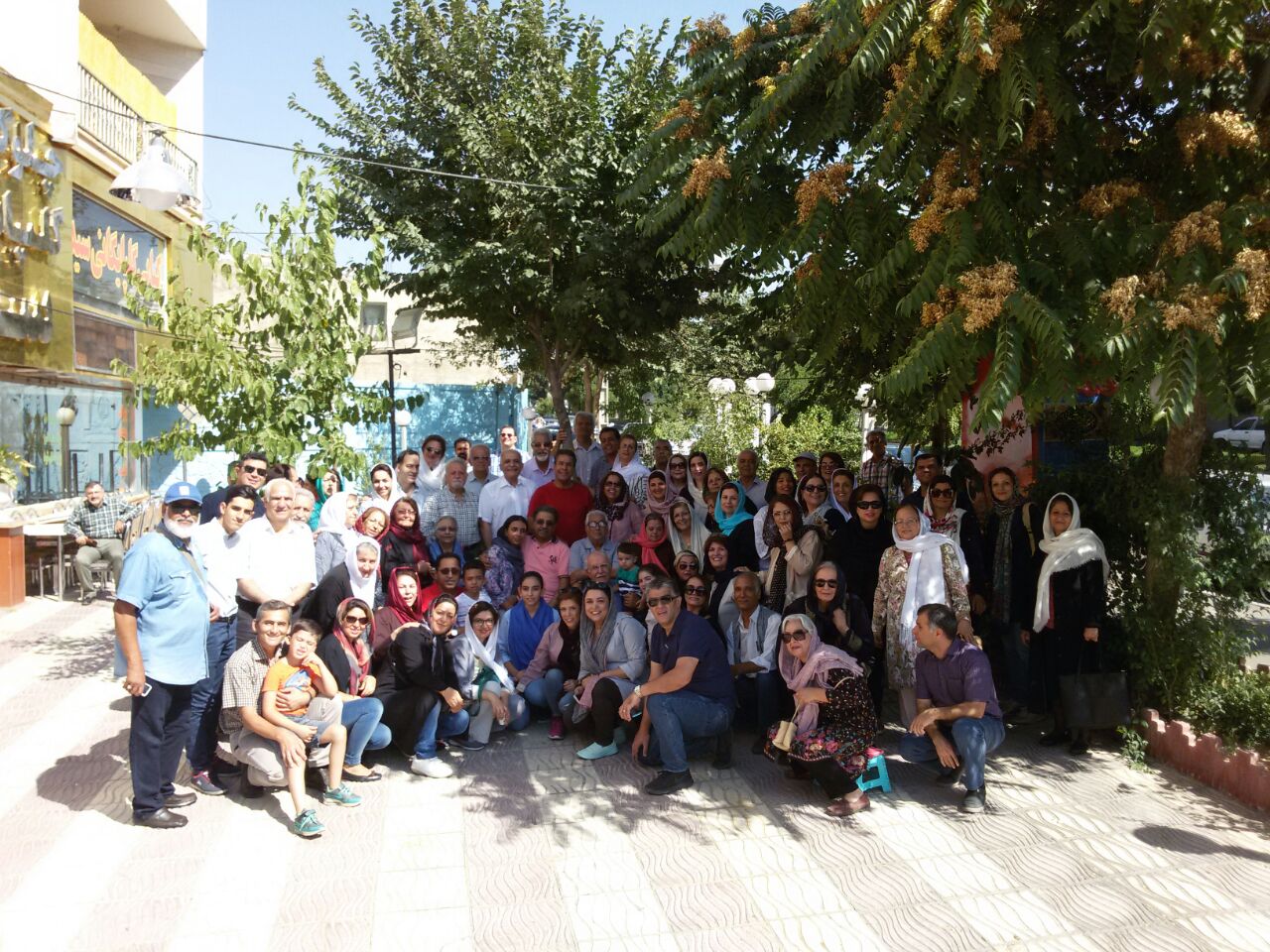 According to a report from HRANA, the Human Rights Activists News Agency in Iran, on Friday, August 25, 2017, Keyvan Rahimian, professor of the Baha'i Institution of Higher Education (BIHE), was released after serving five years in Rajaee Shahr Prison in Karaj.  Mr. Rahimian was greeted by a welcome party of family and friends.
Mr. Rahimian was arrested in 2011 on charges related to teaching at BIHE. He was convicted at trial and sentenced to five years imprisonment plus 97 million rials monetary fine.  Kayvan Rahimian began serving his time in Rajaee Shahr Prison in 2012.
During Mr. Rahimian's trial his wife, Mrs. Fereshteh Sobhani (Rahimian) died of cancer.  Mr. Rahimian's subsequent imprisonment left their only child, Jina, deprived of the care of her remaining parent.
It is important to note that Mr. Rahimian's family has suffered systematic long-term persecution for their Baha'i Faith. His brother, Kamran Rahimian and his wife, Faran Hesami, were arrested on September 11, 2012.  Both were charged with teaching at BIHE and sentenced to four years in prison.  Kamran Rahimian completed his sentence mid-July 2017 and has been released from prison.  Faran Hesami was released from prison in 2016.  Mr. Rahimian's father, Rahim Rahimian, was executed in Evin prison on April 4, 1984, along with two other prominent members of the Baha'i community, for their belief in the Baha'i Faith.