Source: www.englishpen.org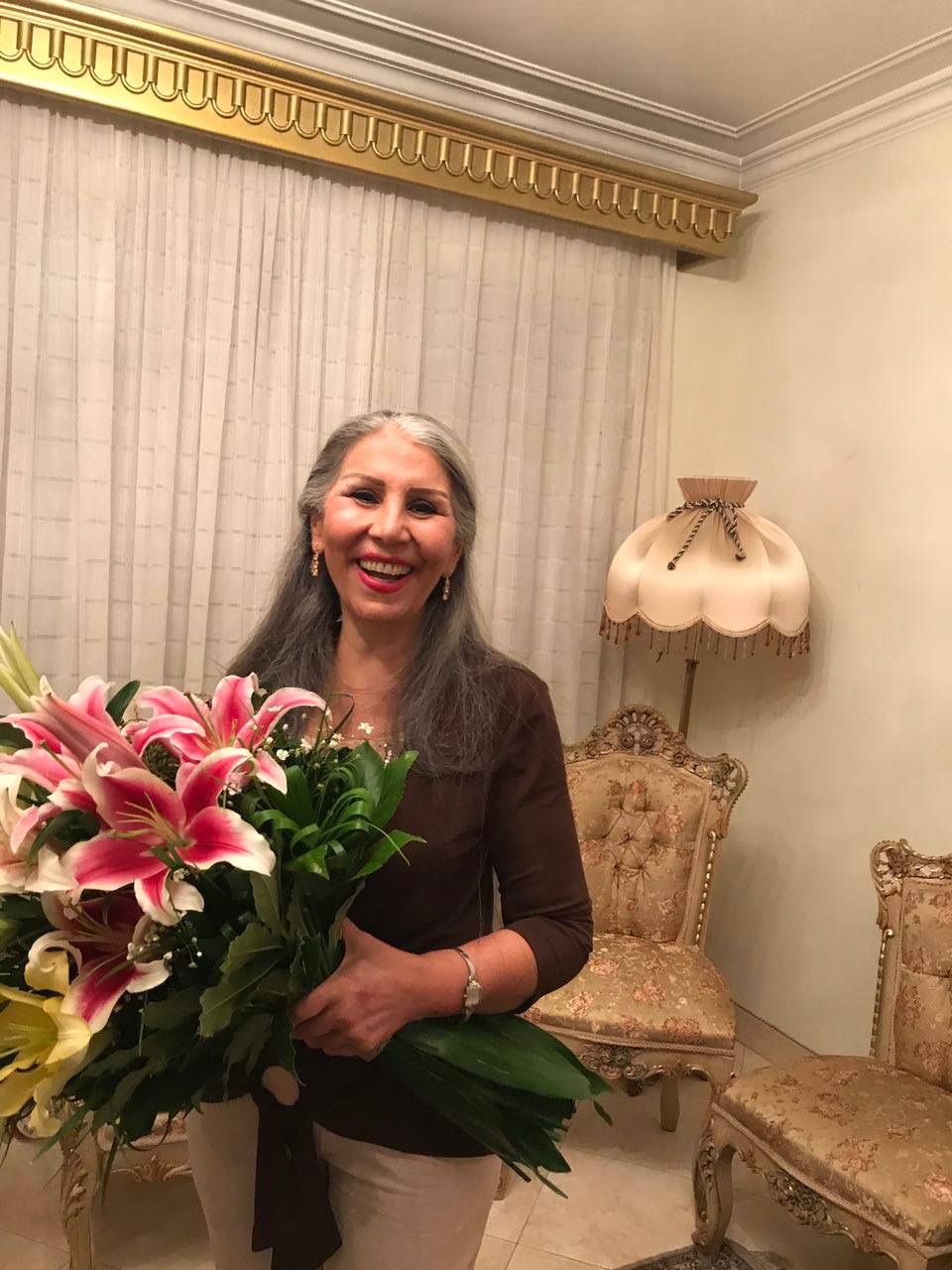 Teacher and poet Mahvash Sabet was one of a group of seven Baha'i leaders known as the 'Yaran-i-Iran' – 'Friends of Iran' – detained in 2008 for their faith and activities related to running the affairs of the Bahá'í community in Iran. On 18 September 2017, Sabet was the first of the group to be released from prison, having served almost a decade in detention. Following her release, she has issued a public call for the release of her six fellow detainees.
In March 2008, Sabet was the first of the group to be arrested.  The six others were arrested in May, and Sabet and her co-defendants were held for twenty months without charge. Their trial finally began on 12 January 2010, on false charges including espionage, propaganda against the Islamic Republic and acting against the security of the country. Five months later, on 14 June 2010, each of the defendants was sentenced to 20 years' imprisonment, after six brief court sessions characterised by their lack of due legal process. These sentences were later reduced to ten years each, after a delayed application of the 2013 penal code to the case. They never received official copies of the original verdict or the ruling on appeal despite repeated requests.
Mahvash Sabet began writing poetry in prison and a collection of her prison poems, adapted from Persian by Bahiyyih Nakhjavani, was published in the UK in April 2013 (George Ronald Publisher). As Nakhjavani described in the introduction to the collection, 'her poems allowed her to speak when words were denied, to talk when no one was listening to her.'
On learning of her release, Nakhjavani commented:
She bore witness to the sufferings of those around her in these poems, rather than drawing attention to herself. It was as though she saw imprisonment as an opportunity to be an advocate for all who were unjustly deprived of freedom.
Sabet's poetry has played an important role in English PEN's campaigns for her release – poets including Isobel Dixon, Sarah Roby, Joolz Sparkes, Gerda Stevenson and Sarah Westcott performed her work during Ledbury Poetry Festival , award-winning poet Alice Oswald shared her work at a special event At the Chapel in Bruton, Somerset, and two writers – Emily Critchley and Rod Mengham – created new work inspired by Sabet for the English PEN Modern Literature Festival.
In August 2017, English PEN's director Antonia Byatt travelled to Sweden to accept the Liu Xiaobo Courage to Write Award on behalf of Mahvash Sabet, just months after the Nobel laureate and former PEN President's tragic death. During the ceremony, Byatt commented:
It is particularly moving to be here today and to accept a prize named after our wonderful colleague Liu Xiaobo following his tragic death earlier this year. Mahvash, like Liu Xiaobo and his brave widow Liu Xia, knows only too well too well the pain and loneliness of being separated from loved ones, the powerlessness of being unlawfully detained. And like Liu Xiaobo and Liu Xia, she too chose poetry as a way of expressing and seeking to understand her situation, of maintaining a connection with her friends, her family, and the outside world that she so dearly misses.
English PEN is delighted that Mahvash Sabet has finally been released from prison and now back with her friends and family. We nevertheless continue for the release of her colleagues and to urge the Iranian authorities not to impose any conditions or restrictions on Sabet following her release.
TAKE  ACTION
If you would like to send a message to Mahvash Sabet welcoming her release you can do so via [email protected] or the comments box below.