Source: www.wiesenthal.com
The Bahrain Declaration on Religious Tolerance – a plain-speaking attack against terrorism authored by HRH King Hamad of Bahrain – was released at an historic event co-sponsored by the Simon Wiesenthal Center in Los Angeles.
The document, the first of its kind to be written by an Arab Head of State, calls for people of all faiths to show respect for, and protection of, the rights of everyone to practice their religious affiliations in dignity and peace.
HH Prince Nasser bin Hamad al Khalifa,representing his father, HRH King Hamad,  signed the Declaration along with Rabbi Marvin Hier, Founder and Dean of the Simon Wiesenthal Center. A 40-person delegation from Bahrain accompanied Prince Nasser to Los Angeles and joined with him for his visit to the Museum of Tolerance.
Arab diplomats from across the Middle East, along with representatives of 15 nations from 5 continents and 300 Interfaith leaders from around the world represented Christians, Muslims, Jews, Hindus, Buddhists and Baha'i communities, at the historic gathering.
During his speech, Rabbi Hier, spoke of his recent meeting with HRH King Hamad in Bahrain, "The most exciting part of the visit was listening to His Majesty outline his vision for a new Middle East — one solidly based on the principles of inclusion and human dignity that rejects extremism."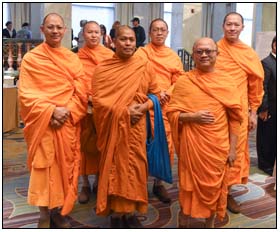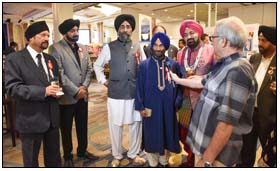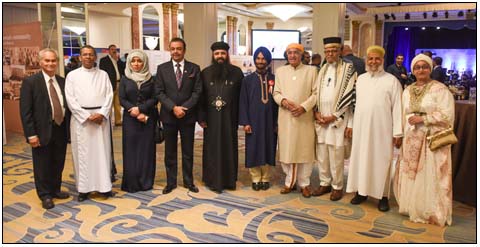 Hier told the gathering, …"May the day come soon when His Majesty's plane lands at Ben-Gurion Airport, and when the anthems played here tonight will be heard around the world ushering in that long-awaited era of lasting peace and tranquility."
Click here to watch video highlights of the day's historic events…
Also participating in the event were Rev. Johnnie Moore, recipient of the Wiesenthal Center's Medal of Valor for his work with Christian refugees, Mohammed Khan, Director of Interfaith Outreach, King Fahd Mosque as well as Dr. Judea Pearl, father of journalist Daniel Pearl who was beheaded by terrorists and a Saudi mother whose son was killed by an ISIS suicide terrorist at a mosque.
Mary Hart, former Entertainment Tonight host and Simon Wiesenthal Center Trustee emceed the evening.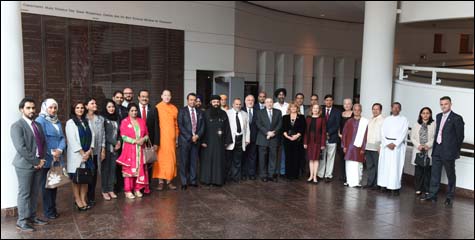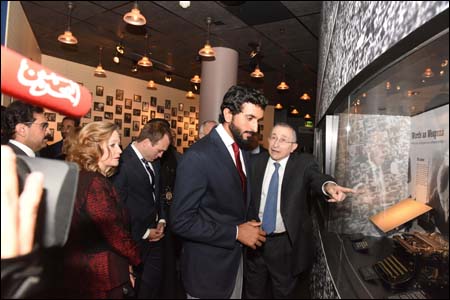 Photos: Ruth Andal, Monica Almeida