Source: ir.voanews.com
Translation by Iran Press Watch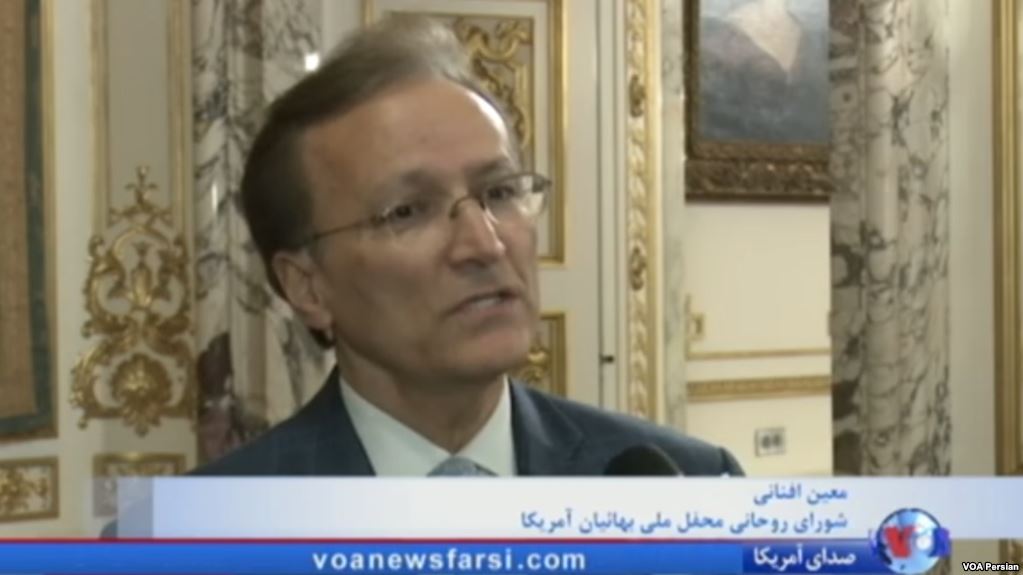 At a celebration of the 200th anniversary of birthday of Baha'u'llah, the prophet-founder of the Bahá'í Faith, members of the Faith expressed their concerns about the persecution of their fellow Bahá'ís in the land of its origin, Iran.
On Wednesday October 25th, prominent members of the American Bahá'í community and their friends gathered to celebrate the legacy of Baha'u'llah in a historic building in the DuPont Circle neighborhood of Washington D.C.
Baha'u'llah the Prophet-Founder of the Bahá'í Faith was born on November 12, 1817.  There are currently five to seven million Bahá'ís around the world.
While American Bahá'ís are enjoying similar celebrations around the country, their co-religionists in Iran are not allowed to celebrate their holy days without harsh reprisal.  The Iranian Regime does not recognize the Bahá'í community as a religious minority and has engaged in targeted harassment of and systematic deprivation of the civil rights of Bahá'ís.
Parisa Fitz-Henley, an American actress who participated in the DC ceremony, spoke to the Voice of America about the Bahá'í Community in Iran,
"They try as much as possible with self-confidence, humility and steadfastness to the teachings of Baha'u'llah to the extent possible move forward while facing with a government that wants to destroy their community.  Their efforts truly keep the hope alive."
Currently, the U.S. House of Representatives is working on a bill (H.Res. 274) condemning the Iranian Regime for the oppression of the Bahá'í religious minority and condemning the continued violation of the International Covenant on Human Rights.  This latest bill also calls on the U.S. government to sanction those who are directly responsible for violating human rights and harassment of the Bahá'ís in Iran.  The Bahá'í community in Iran is estimated as at least 300,000 (according to U.S. Government figures).
Muin Afnani, an Iranian-born Bahá'í serving with the National Spiritual Assembly of the Bahá'í the United States, considers the Congressional Resolutions very important, stating,
"We know that the authorities in Iran are following these resolutions and we have observed their pursuit in various circles, including the United Nations.  They try to persuade some countries not to support such a resolution, but our main goal is to inform the world, because in the final analysis, it's the public opinion that's important."
American Baha'is hope that sharing these celebrations of the birth of Baha'u'llah will convey the Faith's message of peace and tranquility, and ultimately result in the improvement of the situation of the Bahá'í community in Iran and around the world.