Source: www.iranwire.com
By AIDA GHAJAR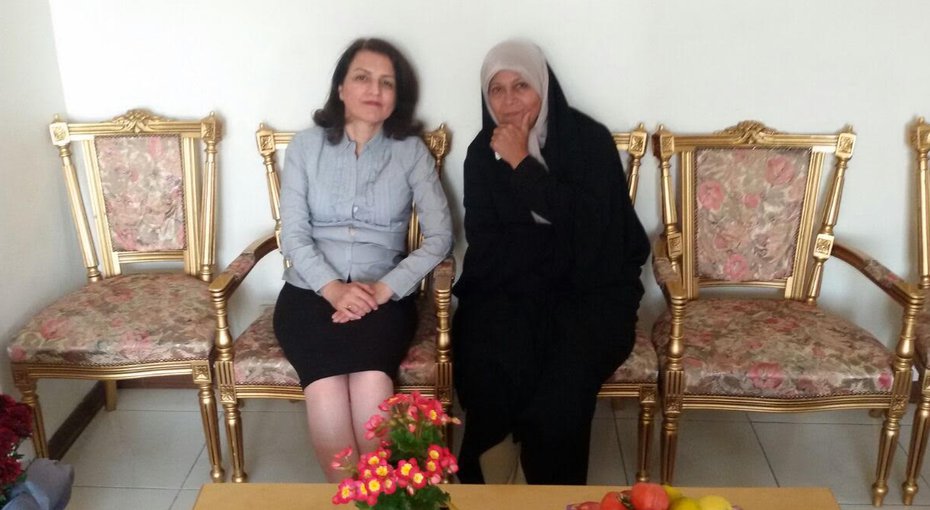 Fariba Kamalabadi, one of seven former members of an ad hoc leadership group for the Baha'i minority religion in Iran, was released from Evin Prison on October 31 after completing a 10-year prison sentence. Her release follows the release of Mahvash Sabet, another prominent Baha'i, on September 18.
Following Kamalabadi's release, Faezeh Hashemi, the daughter of the late Akbar Hashemi Rafsanjani, visited her. The two women had been held on the same prison ward for six months when Hashemi was serving a sentence for charges of "propaganda against the regime" in connection with her political activism. Details of the women's visit have not been released.
Kamalabadi and six other leaders of the Baha'i community were arrested in early 2008 and spent several months in detention without being charged or without access to a lawyer. She spent four months of her detention in solitary confinement and was denied a leave of absence for eight years. In January 2010, the Revolutionary Court sentenced each member of the group — called Yaran, or "Friends" — to 20 years in prison on various charges, including spying for Israel, "insulting the sacred" and "propaganda against the state." The appeals court later reduced the prison sentences to 10 years for each individual.
This is the second time that Faezeh Hashemi has visited Fariba Kamalabadi. In May 2016, when, after eight years in prison, Kamalabadi was given her first temporary release furlough, Hashemi visited Kamalabadi and her family along with human rights lawyer Nasrin Sotoudeh. "She is following Islamic teachings," said Kamalabadi about the cordial relationship between Faezeh Hashemi and the Baha'is. "Many people and officials are like her but a minority views things wrongly. Their way of thinking, however, prevails. Many others are real Muslims, like Ms. Hashemi. Nothing unusual has happened, but the conditions have become such that it looks strange if somebody follows the teaching of her or his religion."
After her arrest, Kamalabadi was put into solitary confinement at Ward 209 at Evin Prison, which is under the control of the Intelligence Ministry. When she was convicted, she was transferred to the even more notorious Rajaei Shahr Prison in Karaj, near Tehran. In that prison, Kamalabadi, Mahvash Sabet, and a number of political prisoners were locked up in the communal ward with hundreds of ordinary female prisoners — inmates incarcerated for crimes not linked to politics. When authorities closed the women's ward of that prison, the prisoners were all transferred to Gharchak Prison in Varamin near Tehran, where the conditions were even worse than those at Rajaei Shahr Prison.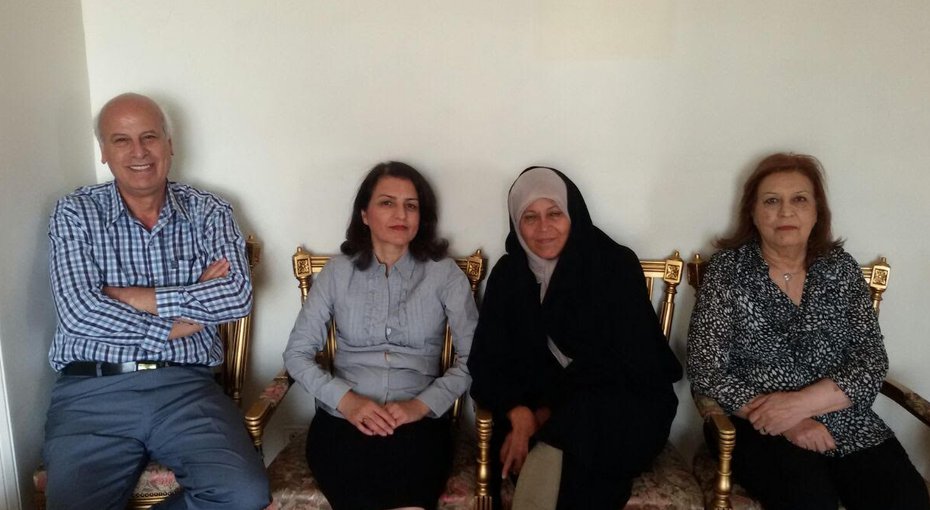 No Respect for Human Dignity
Kamalabadi says the prison guards and officials at Rajaei Shahr treated all prisoners the same, and made no distinction between prisoners of conscience and common criminals including thieves and murderers. "The agents did not believe common prisoners deserved some dignity because they were human beings," she says. "The officials treated them with humiliation and insults even though such a treatment does not lead to rehabilitation, which should be the goal of the prison. For them, it was only a job they did for a few hours."
According to Kamalabadi, the women's ward at Rajaei Shahr was overcrowded and lacked sufficient hygiene facilities. Hundreds of prisoners were forced to use a single sink, just two lavatories and two showers, a situation that put pressure on both the prisoners and the guards, creating a desperate environment.
After the closure of the Rajaei Shahr's women's ward, some prisoners were sent to Shahid Kachooei Prison, another big prison in Karaj. Kamalabadi and 150 other prisoners from the ward were transferred to Gharchak Prison. She says it was like Rajaei Shahr, only much worse. "The prison had been just opened and they had transferred around 2,000 prisoners there from three other prisons at the same time," she says. "It had no facilities. It was really difficult. Each hall housed close to 180 prisoners."
The three-level bunk beds were such that the prisoners could not sit upright on the lower or middle beds. They went through the day completely bent over. But the worst part was that there were not enough beds, and some prisoners were forced to sleep on the floor.
After 15 days, Kamalabadi and other prisoners of conscience were transferred to other prisons, but ordinary prisoners had to continue living under these insufferable conditions. Kamalabadi was sent to Evin Prison, where she served the rest of her sentence.
She has difficulty remembering how many times she was interrogated. But she does remember that in most cases she was interrogated while being blindfolded — a clear violation of her legal rights. How she was treated depended on the interrogator. Sometimes she was treated with respect, but at other times she was subjected to harsh treatment.
Solitary Confinement Kills the Senses
More than anything, what stays in her mind is her memory of solitary confinement. "For long periods of time we were in solitary confinement, in a cell with a closed door and with nothing in it," Kamalabadi says. "I met friends at Evin who had become gravely ill because of solitary confinement. One person who had no record of illness before prison constantly lost conscious after being kept in solitary at Ward 209. Long [periods of] solitary confinement is absolutely inhumane."
Kamalabadi holds a degree in developmental psychology from the Baha'i Institute of Higher Education (BIHE), and she says it was this that helped her survive solitary confinement. "In our school tests, the psychologists offered a lot of money to students so that they would participate in research projects," she says. "They tied them to their beds and limited input to their five senses. But no student was able to take it for more than a few days. Solitary confinement is just like that. In solitary there is nothing to stimulate your five senses. I tried to keep my senses awake so I could survive."
She spent four months in a two-meter cell. She walked for hours within the confines of her cell, talked loudly to herself and tried to listen to any sound she could hear from outside her cell. "While I was trying to keep my senses awake, I tried to get to know myself anew, with all my positive and negative characteristics."
A Gift from Prison
Kamalabadi believes that one of her most important achievements in prison was the "deep understanding of human beings," something that she says would not necessarily have happened if she had not gone to prison. What really affected her was the experience of living closely and sympathetically with people who had different beliefs, thoughts and political views — again, something that does not happen easily outside prison.
"In prison," she says, "we learned to somehow love each other and live with each other without allowing religion, beliefs and politics to affect our relations. We did not just tolerate each other but lived lovingly together. We felt we were members of the same family. Prisoners are deprived of the most valuable thing that a human being can have, i.e., freedom. Other inmates have paid the same cost. This creates an empathy that I believe can happen outside prison as well. All the hardships aside, I believe that one of the gifts I received from prison was that I got a chance to know myself and others at a deeper level."
Inmates celebrated Christmas with a Christian inmate so that she would not feel lonely in prison. During the fasting month of Ramadan, Muslims invited people of other faiths to partake of their sundown meals to break their fast. And Muslims and non-Muslims alike partook in Baha'i meals at the end of their fasting days. This empathy made its way into the relationships between the families of prisoners as well. "This was one of my most beautiful experiences inside the prison," says Kalamabadi. "It convinced me that my hope for the establishment of such relations on earth is possible."