Source: news.bahai.org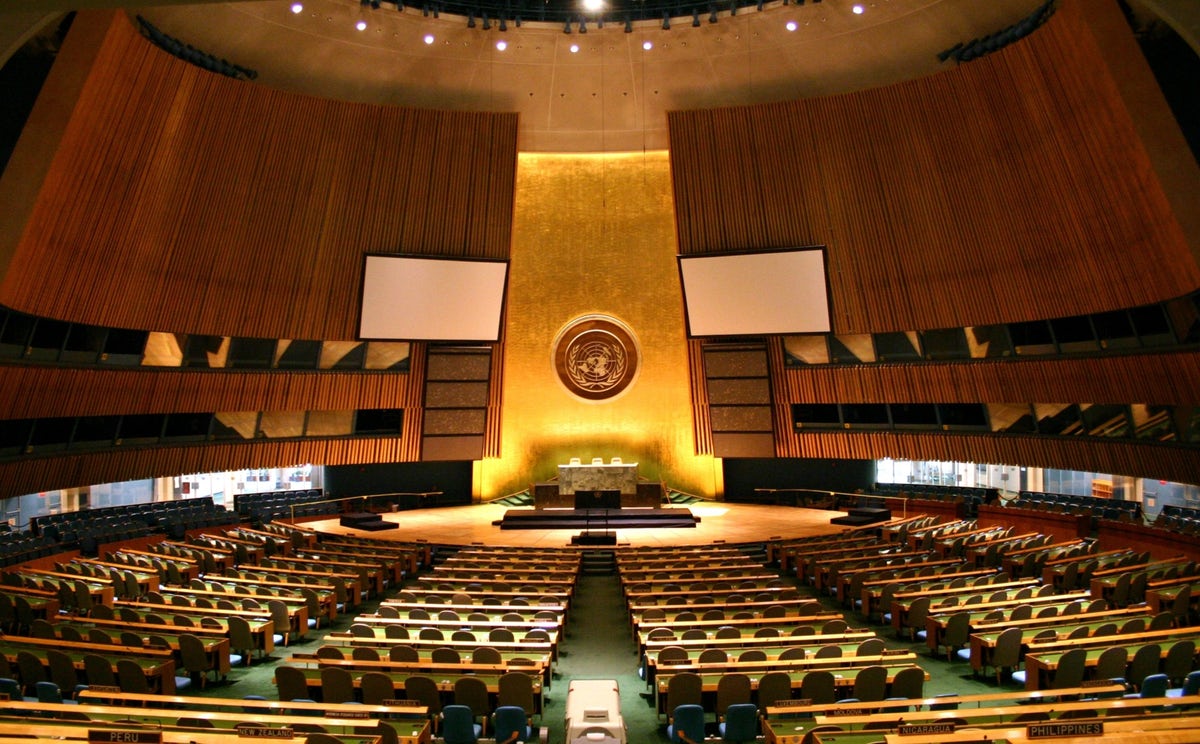 UNITED NATIONS — On Tuesday 19 December 2017, the United Nations General Assembly called on Iran to end ongoing violations of human rights, including its persecution of members of the Baha'i Faith, the country's largest non-Muslim religious minority.
The call came in a resolution, adopted by a vote of 81 to 30, with 70 abstentions, that expressed concern over Iran's ongoing violation of human rights. It was the 30th such resolution since 1985.
Among other things, the five-page resolution censured Iran for illegal practices including torture, poor prison conditions, arbitrary detention, and curbs on freedom of religion or belief to state-endorsed discrimination against ethnic and religious minorities as well as women.
The resolution expressed specific concern over Iran's treatment of Baha'is. It highlighted the economic and educational discrimination against them and called on Iran to release the more than 90 Baha'is who are unjustly held in Iranian prisons.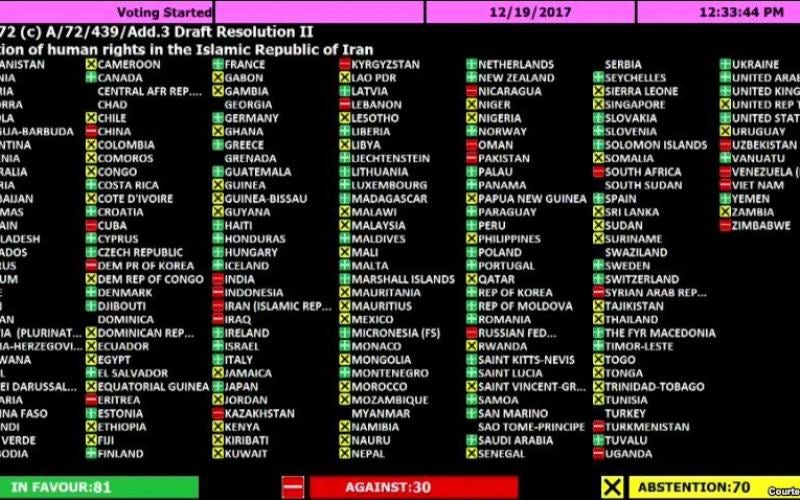 The UN resolution urges Iran to cooperate with the UN special rapporteur on human rights in Iran. This year's report of the special rapporteur, Asma Jahangir, cited "serious human rights challenges" in Iran. A report to the Assembly from UN Secretary General António Guterres this year also expressed serious concern about a wide range of human rights violations by Iran.
The Assembly's Third Committee initially approved the resolution on 12 November 2017; this vote by the Assembly as a plenary body confirms its final adoption.
The resolution was sponsored by Canada, and it had 42 co-sponsors.