Source: www.reuters.com
Editor's note: Below are excerpts on confiscation of Baha'i properties from a report by Reuters that investigates how Ayatollah Khamenei, Iran's supreme leader, built his financial empire. Read the report in its entirety here.
_____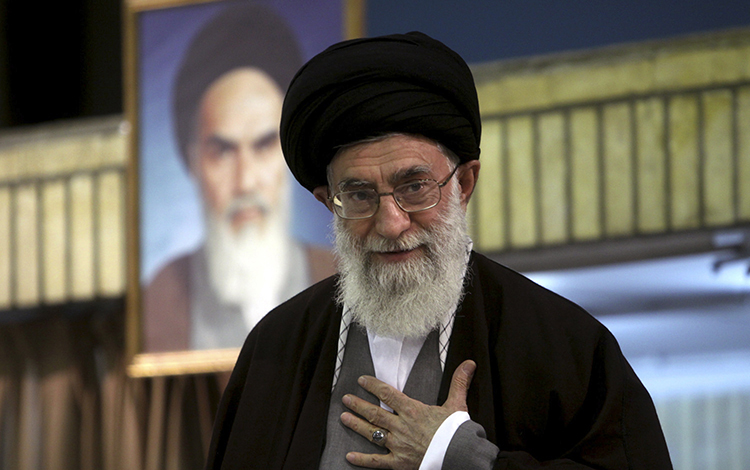 Some of the properties under Setad's control were confiscated from religious minorities, including members of the Baha'i faith, a religion founded in Iran that is seen as heretical by the Islamic Republic. Baha'is are a persecuted religious group in Iran, with some followers blocked from jobs and universities. Baha'i shops and cemeteries also have been vandalized.Figures compiled by the United Nations office of the Baha'i International Community, a non-governmental organization, show that Setad was occupying 73 properties seized from its members as of 2003, the most recent data available. The real estate was then worth about $11 million.That figure captured only a fraction of the value of Baha'i properties taken by Setad. Not on the list were several that belonged to a Baha'i named Aminullah Katirai. According to his daughter, Heideh Katirai, who now lives in Toronto, Setad has been pursuing her family's property for more than two decades.

Her father owned a house and land around the city of Hamedan in northwest Iran, she said. In the early 1990s, Setad confiscated about 750 hectares (1,853 acres) – the family's entire land holdings in the area. Court records documenting the property seizures that were reviewed by Reuters claim Katirai had collaborated with the prior government of the shah. Katirai's daughter says her father never had any ties to the shah's government.He tried to appeal to government authorities: He wrote a letter to a parliamentary commission in 1993 stating he was being targeted solely because of his religion. In a response seen by Reuters, a commission representative cited Article 13 of Iran's constitution, which says that only 

Zoroastrians

, Jews and Christians are recognized as religious minorities and have the right to practice their religion within the limits of the law. "The Baha'i faith is not among religion minorities," a translation of the letter stated. The commission refused to consider his case.Setad did not stop there. According to his daughter, Setad representatives showed up several years later at a three-story building her family had owned in central Tehran for 44 years. At the time, Katirai lived on the ground floor, and the upper floors were rented out.According to his daughter, the Setad representatives claimed the building's owner had left the country and had abandoned it. Katirai told the Setad representatives repeatedly that he owned the building. They left, but Setad soon began court proceedings to take it over.In 2008, Katirai died. For the past five years, Setad has been trying to evict the tenants, including Katirai's son, producing court notices and threatening fines. "Each corner of that house is a memory for us," said Katirai's daughter. "I took my kids there every Friday to see the family.""What has my family done to deserve this kind of treatment?" she asked. "We know that Islam is a religion of peace. But how can a government that claims to be an Islamic government allow this to happen?"Mohammad Nayyeri, a lawyer who worked in Iran until 2010 and now lives in Britain, said he handled a case involving Setad in which a Muslim man's house had been confiscated in part based on rumors that he had converted to the Baha'i faith and had ties with the monarchy.

The man – Nayyeri declined to name him because he still has family in Iran – relocated to the United States soon after the 1979 revolution. The new government seized the man's home, in a wealthy Tehran neighborhood.

"The Baha'i rumor was one of the triggers of this," Nayyeri said. "They found that this house is empty and the owner had left the country so they came and seized the place." Around 1990, the property was given to Setad, which sold it at auction.
Nayyeri said that in 2008, the owner's son contacted him. By then, the man had died. The son – who told the lawyer his father had never converted to the Baha'i faith and had no ties to the monarchy – wanted to clear his name and try to recover the house.
Nayyeri said he lodged a complaint against Setad and the current owner and successfully challenged the original confiscation. He ultimately obtained a judicial order that the property be returned to the son.
But Setad refused to give it back unless the son offered a "khoms," a religious payment mandated under Islamic law, Nayyeri said. It totaled $50,000 – 20 percent of the property's assessed value. According to the lawyer, the son had no choice, and paid it.
Reghabi, the Iranian lawyer based in California, said he, too, won a number of property seizure cases involving Setad. But he said no case was simple – the hurdles involved not only untangling a property's ownership and challenging decades-old court decrees, but also identifying and paying off people with connections to the key decision maker.
"The real stuff is what goes on behind the doors," he said. "You have to find the right person."
Reghabi said his clients were responsible for paying the various fees, which were all "subject to negotiation" and could reach millions of dollars.
He added that he always advised clients whose properties had been sold by Setad to try to recover some of the sale proceeds in cash. "That is my advice to them – don't try and be stupid and get your property back."
"COME AND KILL ME"
The case of Vahdat-e-Hagh, who is Baha'i, involved several Iranian organizations over the years, but none was more relentless than Setad, she said.She said her troubles began in 1981 when her husband, Hussein, began working for a company called Asan Gas that had been set up in part to assist unemployed members of the faith.
In September 1981, he was arrested and imprisoned in Tehran. According to Vahdat-e-Hagh, after five months, a cleric from a court sentenced him to death, with no chance to appeal. He was executed in February 1982.
"He was shot with nine bullets," she said, her voice cracking.
To protest her husband's execution, she began writing letters to senior government officials, including Khamenei, then Iran's president. In 1985, she said, she was jailed for three months.
Her protests continued, including a call to Khamenei's office. "I kept begging them to tape my voice, to take my message to Khamenei," she said. Instead, she said, the clerk recorded the conversation and turned the tape over to the intelligence ministry.
The widow's account of what happened next is supported by legal notices and official correspondence seen by Reuters.
A court later ordered the confiscation of her family's apartments in an affluent area of north Tehran. Her children were out of the country at the time and the court order accused them of proselytizing the Baha'i faith abroad, she said.
Two Iranian foundations pressed Vahdat-e-Hagh to turn over her properties to them. She refused, and both eventually dropped the matter, she said.
Then, in November 1991, Setad entered the picture. Another court authorized it to confiscate the family's properties in Tehran and the southern city of Shiraz.
According to Vahdat-e-Hagh, Setad representatives came to her apartment and threatened to beat her if she did not leave. "One even had his fist balled up one time to punch me," she said. "I told them, 'You can come and kill me.'"
In January 1992, Setad wrote to the property registry office requesting that the names of Vahdat-e-Hagh's children be removed from the deeds to their apartments. A year later, Setad sent a letter to Vahdat-e-Hagh offering to sell her one of the units.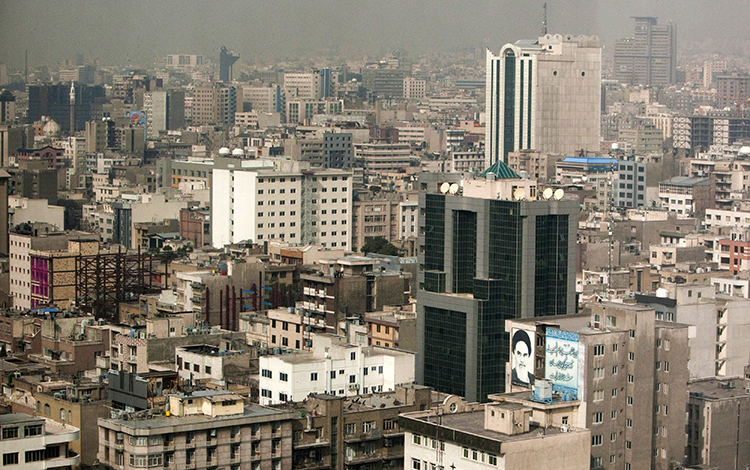 Setad ultimately sold the apartment to an official from Tehran's revolutionary court, she said, who flipped it within a month for a quick profit. Setad later sold three more apartments that belonged to her two other children and late husband.
In the fall of 1993, Vahdat-e-Hagh quietly left Iran, telling only a few friends and relatives. It took six years before Setad authorities realized she was no longer living in her apartment, which she had been renting out.
In a letter in November 1999, Setad offered to sell her own apartment to her at a discount. She refused. It then demanded she pay rent on the unit. She refused again. The organization eventually sold it.
Vahdat-e-Hagh said she later telephoned the new buyer. "This was my property and my family's property that was built with the blood of myself and my husband," she said she told the man. She said he offered her some money, which out of principle she refused.
Today, the building appears to be vacant, except for a business on a lower level. Merchants in the neighborhood said the property's present ownership isn't clear and the building may be under the control of an Islamic organization.
On the top floor, where Vahdat-e-Hagh once lived, most of the windows are broken.
The Islamic Republic's 34-year rule has hurt many religious and political groups in Iran, but one community has borne an especially heavy burden: the Baha'is, a religious minority viewed as heretics by some Muslims.
Dozens of Baha'is were killed or jailed in the years immediately following the Islamic revolution in 1979. Billions of dollars worth of land, houses, shops and other Baha'i belongings were seized in subsequent years by various Iranian organizations, including Setad, the organization overseen by Iran's Supreme Leader, Ayatollah Ali Khamenei.
The United Nations office of the Baha'i International Community, a non-governmental organization, estimates that more than 2,000 homes, shops, orchards and other properties were seized from its members in Iran up to 2003, the most recent figure available. The property was then worth about $10 billion.
"It's really one of the most obvious cases of state persecution," Heiner Bielefeldt, the UN Special Rapporteur on freedom of religion or belief, said about the treatment of Baha'is in Iran at a United Nations conference in Geneva this year. "It's basically state persecution, systematic and covering all areas of state activities, the various systems from family law provisions to schooling, education, security."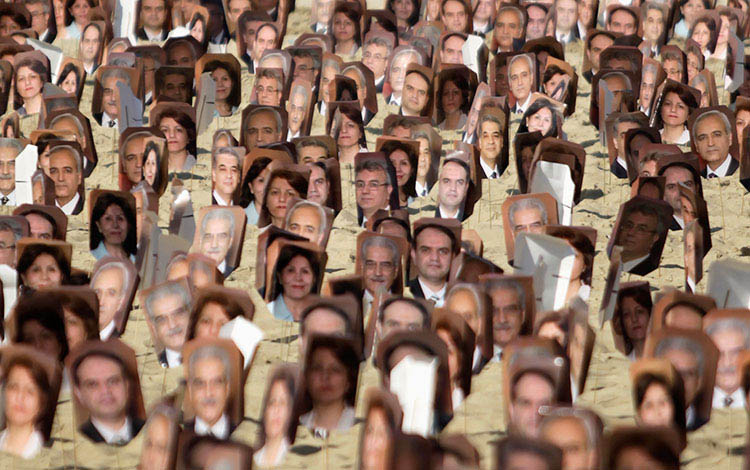 One reason clerics in Iran have targeted the group with such zeal is the fact devout Muslims see the Baha'i faith as heresy and an insult to the teachings of Islam. The religion started in 1844 in the southern city of Shiraz when a man named Bab announced the coming of a messenger of God. In 1863, one of Bab's followers named Baha'ullah declared himself to be the messenger and began preaching a message of unity among faiths. His followers were attacked and he spent years in exile, dying in the city of Acre, in what was then Palestine, in 1892.
During most of the 20th century, the monarchs ruling Iran tolerated Baha'is, though there were periodic arrests and attacks against members of the community, according to historians.
After the Islamic revolution, the group was targeted again. While Jews and Christians were recognized as religious minorities in the new constitution, Baha'is were not. Hundreds of Baha'is were expelled from universities or had their businesses attacked or their properties confiscated, members of the community say.
The Iranian government did not respond to a request for comment.
The Baha'i International Community estimates there are 300,000 Baha'is left in Iran. In late July, Khamenei issued an edict stating that Iranians should avoid all dealings with Baha'is, according to Iran's Tasnim news agency.
An Iranian lawyer who represented more than half a dozen Baha'i clients in recent cases involving confiscated property says he was called in for questioning by intelligence agents last year and threatened. The lawyer, who is Muslim and spoke on condition he not be named, told Reuters he had to stop accepting Baha'i clients.
"The government has set up a system where Baha'is are not allowed to build up financial strength," said the lawyer.
_____
Khamenei Controls Massive Financial Empire Built on Property Seizures
Part 1: A Reuters investigation details a key to the supreme leader's power: a little-known organization created to help the poor that morphed into a business juggernaut worth tens of billions of dollars. Read more here.
Khamenei's conglomerate thrived as sanctions squeezed Iran:
Part 2: An organization controlled by Iran's supreme leader generates billions of dollars a year, helping to solidify his control over a country hobbled by sanctions. Read more here.
To expand Khamenei's grip on the economy, Iran stretched its laws:
Part 3: On the supreme leader's watch, Iran conducted a systematic campaign to legalize and safeguard the seizure of assets on which Setad's wealth was built.Read more here.