Source: www.uscirf.gov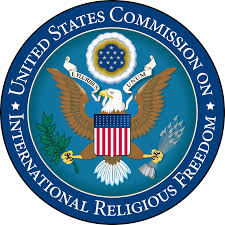 FOR IMMEDIATE RELEASE
January 30, 2018
YEMEN: USCIRF Condemns Death Sentence for Baha'i
USCIRF Chairman Mark calls sentence "unjust and a dangerous precedent for the treatment of religious minorities" in Yemen
WASHINGTON, DC — The United States Commission on International Religious Freedom (USCIRF) strongly condemns the death sentence issued by a Houthi court in Yemen earlier this month to Baha'i prisoner of conscience Hamed bin Haydara, who was targeted solely because of his religious beliefs and practice. USCIRF calls for this sentence to be lifted and for Mr. bin Haydara to be released and all charges dropped.
"For years, the case against Mr. bin Haydara has been a miscarriage of justice and a clear assault on religious freedom," said USCIRF Chairman Daniel Mark. "In addition, this sentence represents a dangerous precedent for the treatment of religious minorities within Houthi-controlled territory in Yemen."
Mr. bin Haydara originally was arrested in 2013 on unfounded allegations that he was a spy for Israel and that he attempted to proselytize Muslims, an activity prohibited within the Baha'i community. In 2015, Houthi courts convicted Mr. bin Haydara on baseless charges of encouraging Yemenis to convert from Islam; disseminating Baha'i literature; attempting to create a Baha'i homeland in Yemen; and collaboration with Israel, based on his work with international Baha'i bodies. While enduring years of imprisonment and inconclusive hearings, he was subjected to physical abuse and inadequate medical care. On January 2, 2018, the judge sentenced Mr. bin Haydara to public execution. The verdict also ordered the confiscation of Mr. bin Haydara's assets and the dissolution of local Baha'i institutions.
Meanwhile, over the past year, the broader Baha'i community has faced mass arrests, raids on homes and offices, forced closure of community organizations, and hostility from officials. At least six Baha'is other than Mr. bin Haydara remain unjustly imprisoned in the capital of Sana'a.
"Criminalizing peaceful religious activity is unlawful under international human rights standards—and just plain wrong. Mr. bin Haydara and all other Yemeni prisoners of conscience should be released immediately and unconditionally, and the broader, systematic oppression of the Baha'i community should cease," said USCIRF Chairman Mark.
###
The U.S. Commission on International Religious Freedom is an independent, bipartisan U.S. federal government commission, the first of its kind in the world. USCIRF reviews the facts and circumstances of religious freedom violations abroad and makes policy recommendations to the President, the Secretary of State, and Congress. USCIRF Commissioners are appointed by the President and the Congressional leadership of both political parties. To interview a Commissioner, please contact USCIRF at [email protected] or Isaac Six, Associate Director of Congressional Affairs ([email protected] +1-202-786-0606).