Source: www.hra-news.org
Date: May 21, 2018 
Translation by Iran Press Watch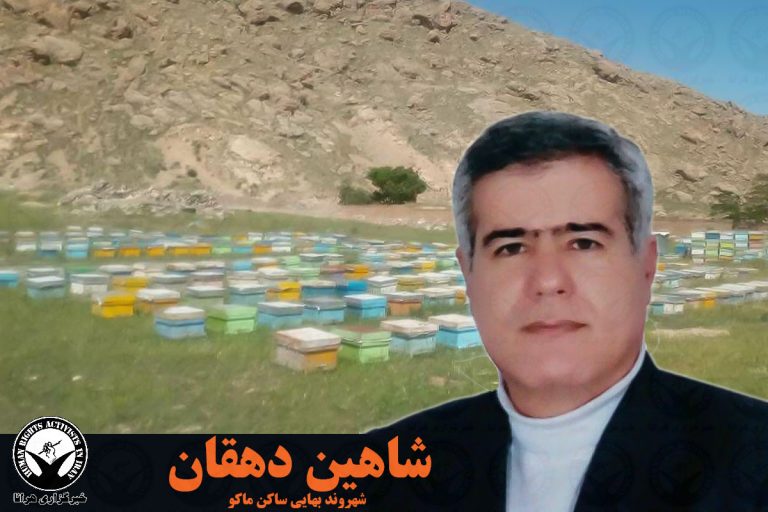 HRANA News Agency –Shahin Dehghan, a Baha'i citizen and resident of Maku, was summoned to the Intelligence Office in Maku on May 10, 2018 and ordered to terminate his business activities. Mr. Dehghan has been a beekeeper for 17 years. He was told he had 10 days to sell his beehives, otherwise they would be confiscated, and he would be sent to prison.
A source close to Mr. Dehghan told HRANA, "He had also previously been summoned to the Maku Intelligence Office and was asked, along with intimidation and threats, to cooperate with that organization."
The economic repression of the Baha'is of Iran has been ongoing since the Islamic Revolution and has notably increased in recent years. Authorities have used thinly veiled excuses to seal Baha'i-own businesses for indeterminate periods, thereby depriving owners and employees the means of making a living. Baha'is are also banned from government employment. These practices continue despite remarks made to the media, on December 3, 2016, by Shahindokht Molavardi, the special aide for Civil Rights to the President, "Regarding the sealing of businesses and the economic repression of the Baha'is, there have been inquiries to the President's legal deputy, and we are pursuing this discussion through legal avenues to find a solution for this issue."
It is noteworthy that Baha'i citizens in Iran are deprived of freedoms related to religious beliefs. This systematic deprivation is in direct contradiction to Article 18 of the Universal Declaration of Human Rights, and Article 18 of the International Covenant on Civil and Political Rights (ICCPR), both of which Iran is a signatory. These articles state that all persons have the right to religious freedom, the right to change their religion or belief, and the freedom to express their belief individually or collectively in public or private.
Freedom from government interference due to religion is also referenced in Article 77 of President Rouhani's Civil Rights Charter, which states, "The citizens have the right to freely, without prejudice and with regard to law, choose and engage in the profession of their choice. No one can deprive citizens from this right due to ethnicity, religion, gender or political or social orientation."
Based on unofficial sources, there are over 300,000 Baha'is in Iran. However, Iran's Constitution only recognizes Islam, Christianity, Judaism and Zoroastrianism, and does not recognize the Baha'i Faith as a religion. The Regime has used this to justify systematic persecution and denial of rights of Iran's Baha'is.