Source: www.bazdasht.com
Translation by Iran Press Watch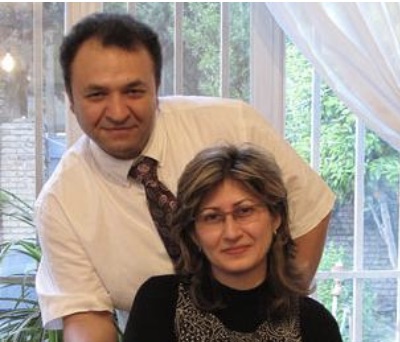 Shahnam Zajbani, Baha'i citizen of Minudasht, Province of Golestan, has been arrested at his home, handcuffed and transferred to Gonbad Prison.
According to the Bazdasht report, quoting HRANA News, Mr. Jazbani, Baha'i citizen, was arrested in his home in Minudasht on the morning of Sunday, 27 May 2018.  He was placed in handcuffs and transferred to Gonbad prison to begin his prison sentence.
Mr. Jazbani was one of 24 Baha'is sentenced to prison in a joint verdict issued on 4 January 2016 from Branch 2 of Gorgan's Revolutionary Court. He received an eleven-year prison sentence.
It is worth mentioning that Shohreh Samimi, Mr. Jazbani's wife. who was also one of the 24 Baha'is convicted in the 4 January 2016 verdict, is also waiting to begin her nine-year prison sentence. She was not at home at the time of her arrest.
Mr. Jazbani's initial arrest occurred on 17 October 2012, as part of a coordinated mass arrest of Baha'i citizens in Gorgan and Minudasht. He was later released on December 10 of the same year on bail from Gorgan Prison, to await trial.
Bahá'í citizens in Iran are denied the right to freedom of religion. This systematic denial is in violation of Article 18 of the Universal Declaration of Human Rights and Article 18 of the International Covenant on Civil and Political Rights, both of which Iran is a signatory. These articles state that everyone has the right to freedom of religion and the conversion of religion with conviction, as well as the freedom to express it individually or collectively and publicly or in secret.
According to unofficial sources in Iran, there are more than three hundred thousand Baha'is currently in Iran. The Iranian constitution only recognize Islam, Christianity, Judaism and the Zoroastrian faith.  The Regime uses this to delegitimize the Baha'i Community. Since the Islamic Revolution, Baha'is have been systematically persecuted, with a notable increase rights violation in recent years.