Source: shahrvandyar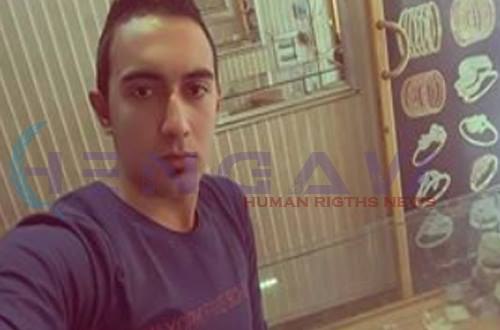 Mr. Saman Missaghi is a Baha'i citizen who traveled to Mahabad more than six months ago to sell his father's apartment.  He was confronted by a Revolutionary Guard, who was his tenant, who detained him, though he was extremely ill.  According to an informed source: "Saman Missaghi, who had been living in Tehran, traveled to Mahabad to sell his father's apartment, which was occupied by a tenant."  Since the tenant, Mr. Bakhtiar, is an agent of the Revolutionary Guards of Mahabad, he refused to deliver the property to Mr. Missaghi, because he is a Baha'i. In addition, he used his position and influence to detain Mr. Missaghi at the Ministry of Intelligence, in order to confiscate his property.
According to this source, the condition for the release of Mr. Saman Missaghi is to pay his bail and leave Iran immediately, never to return.
Mr. Missaghi was born in 1987.