Source: www.hra-news.org
Translation by Iran Press Watch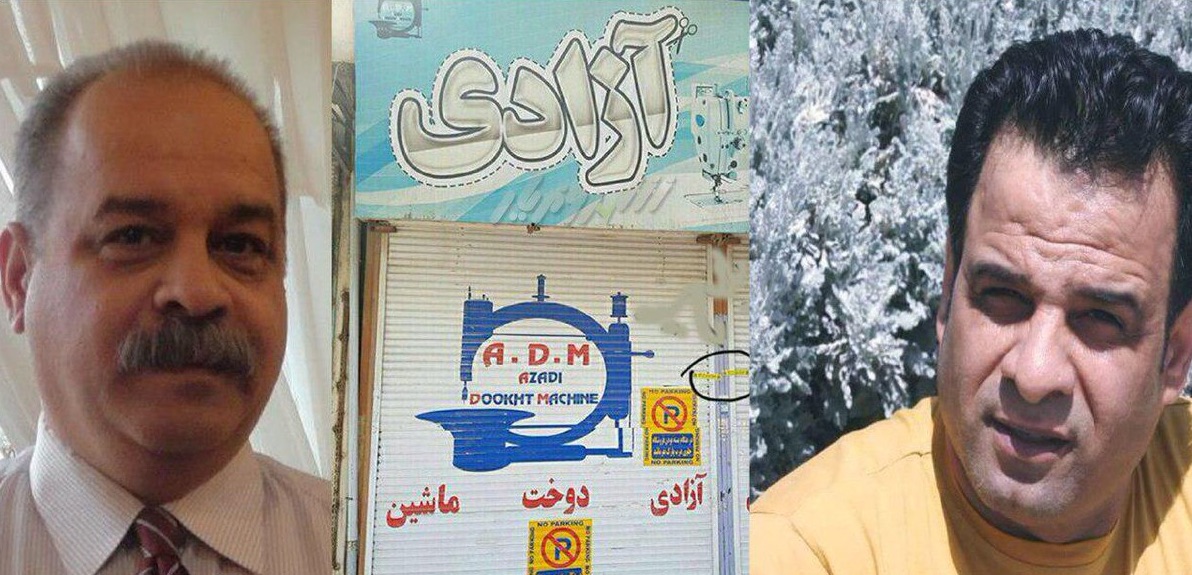 HRANA News Agency – On Thursday, in Abadan, a Baha'i-owned business was shut down and sealed by security forces, and the proprietors' business license revoked.
As reported by HRANA, the news agency for the Human Rights Activists in Iran, on Thursday, July 12, 2018, a sewing machine store in Abadan, owned by two Baha'i brothers, Arman Azadi and Aram Azadi, was shut down by security forces. Confirming the news, a source close to the owners told HRANA, "These citizens have worked in this store for almost 38 years. Yesterday, the security forces shut down their store for thinly-veiled excuses and revoked their business license."
No specific information is available regarding the inquest or reason for the shutdown of this business. However, it is a routine practice, escalating in recent years, for law enforcement and security forces to obstruct the economic activities of Baha'is as part the ongoing persecution of the adherents of this religious minority.
Baha'is, in accordance with their religious beliefs, suspend work and close their places of business in observance of Baha'i Holy Days. Law enforcement and security forces have made it a practice to routinely seal the businesses of owners who close shop on Baha'i Holy Days. This forced closure of Baha'i-owned businesses is in direct violation of Item B of Article 28 of Commercial Union Law, which states that business owners may close their place of business for up to 15 days a year without informing the union.
The forced closure and seal of Baha'i business continues despite remarks made by Shahindokht Molavardi, the special aide for Civil Rights to the President, to the media on December 3, 2016, "Regarding the sealing of businesses and the economic repression of the Baha'is, there have been inquiries to the President's legal deputy, and we are pursuing this discussion through legal avenues to find a solution for this issue."