Source: www.hra-news.org
Translation by Iran Press Watch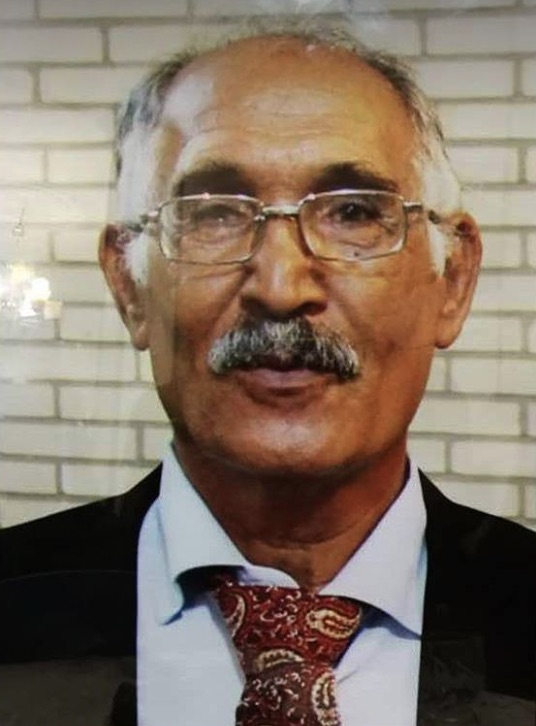 HRANA News Agency – Security forces have blocked the burial of a Baha'i from Kerman, who died a day earlier, and forced his family to bury him in the city of Rafsanjan.
According to HRANA, the News Agency of Human Rights Activists in Iran, security forces in Kerman prevented the burial of a  Baha'i from Kerman, Hussein Shodjai, who died on August 26, and forced his family to bury the deceased in the city of Rafsanjan.
An informed source told the HRANA reporter, "Yesterday, another one of our fellow-believers, Hussein Shodjai, died in Kerman. Despite his family's efforts, his burial in the Golestan Javid ("Eternal Garden", a Baha'i cemetary) of Kerman, was prevented by security forces, and his family was ordered to bury him in the neighboring city of Rafsanjan."
"The authorities' demand was in contravention of  Baha'i burial laws, in which the distance from the place of death  to the burial place should not exceed one hour: the distance between Kerman and Rafsanjan is more than that," the source added.
On August 7, HRANA reported the refusal to bury Mr. Abbas Kholousi, a Baha'i from Kerman, in that city. They also forced his family to bury him in the city of Rafsanjan.
Earlier, an informed source, confirming prevention of the burial of Mr. Abbas Kholousi, told a HRANA reporter: "security forces summoned Mr. Kholousi's son and emphasized that if he  did not transfer his father to Rafsanjani, they would take his body and bury him there."
Last March, HRANA reported of the closure of the Baha'i cemetery in Kerman by the Kerman Municipality.
The Baha'i cemetery in Kerman province was closed at noon on March 15, 2018, at the behest of the Kerman judicial authorities, and burial of deceased Baha'is has been prevented. This has been imposed although according to a 2015 announcement of the Judiciary, in each province at least one town has been designated to bury deceased Baha'is. On the morning of March 15 of this year, some Baha'i residents of Kerman upon their arrival to the Baha'i cemetery were faced with the closed and sealed gate and banners preventing them from entry.
Kerman municipality, by mounting a banner at the entrance of the cemetery, has announced the closure and ban of burials at this location. "In accordance with the order of the honorable judiciary, according to Article 688 of the Islamic Penal Code, due to problems and health issues, and the environment, and following addendum 6 of Article 96 of the regulations regarding the city and municipality, burial is forbidden at this location after March 15, 2018."
Over the last several years, HRANA has reported on demolition and closure of Baha'i cemeteries in different cities of Iran by judicial and security officials.
Baha'is in Iran are denied freedoms related to religious beliefs. This is a systematic exclusion, even though according to Article 18 of the Universal Declaration of Human Rights and Article 18 of the International Covenant on Civil and Political Rights, to which Iran is a signatory, everyone has the right to freedom of religion and to change religion because of their beliefs, as well as freedom to express it individually or collectively, in public or in private.
According to unofficial sources, there are more than three hundred thousand Baha'is in Iran, but the Iranian constitution recognizes only Islam, Christianity, Judaism and Zoroastrianism, and does not recognize the Baha'i Faith as a religion. For this reason, the rights of Baha'is in Iran have been systematically violated and denied in recent years.