Source: www.en-hrana.org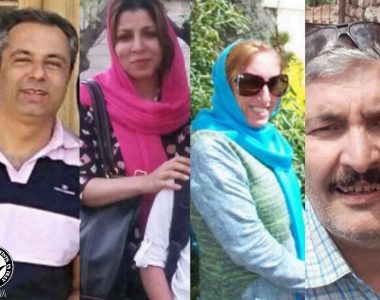 Human Rights Activists News Agency (HRANA)- Iranian authorities continued in their raid of the Iranian Baha'i community with the arrest of another Baha'i resident of Karaj, a northwest suburb of Tehran, on Sunday, September 16th, 2018.
An informed source told HRANA that Ministry of Intelligence agents raided the Andisheh Karaj residence of Peyman Manavi on Sunday, September 16th, confiscating his mobile phones, personal computers, and books before taking him into custody at an unknown location. The source observed more than 10 arrest warrants listed on papers the agents were holding.
In last few hours, HRANA reported on the arrest and transfer to Evin prison of three other Baha'i Karaj residents: Maryam Ghaffaramanesh, Jamileh Pakrou, and Kianoush Salmanzadeh.
Iranian Baha'i citizens are systematically deprived of religious freedoms, while according to Article 18 of the Universal Declaration of Human Rights and Article 18 of the International Covenant on Civil and Political Rights, everyone is entitled to freedom of religion and belief, and the right to adopt and manifest the religion of their choice, be it individually, in groups, in public, or in private.
Based on unofficial sources, more than 300,000 Baha'is live in Iran. However, Iran's Constitution only recognizes Islam, Christianity, Judaism, and Zoroastrianism, and does not acknowledge the Baha'i faith as an official religion. Consequently, the rights of Baha'is are systematically violated in Iran.