Source: www.en-hrana.org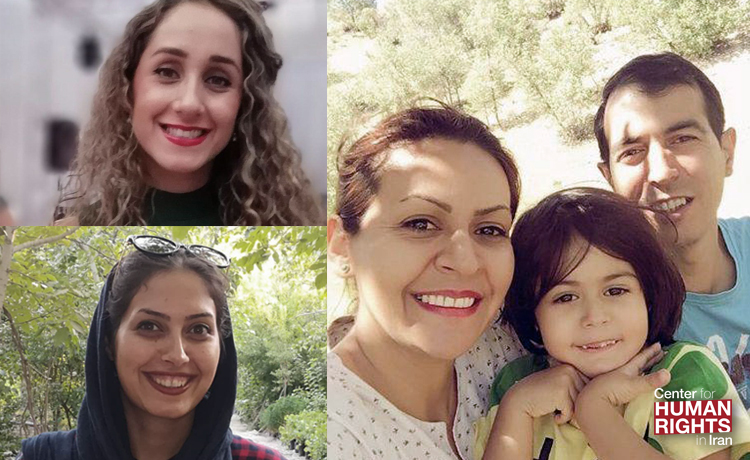 Human Rights Activist News Agency (HRANA) – Baha'i citizen Bahareh Ghaderi, who was arrested September 15th, was released Saturday, November 3rd on a bail of 200 million tomans [approximately $13,500 USD] pending completion of her investigation.
On October 18th, Niloufar Hakimi and Ehsan Mahboob Rahvafa also went free on bail. Their fellow Baha'is Nora Pourmoradian, Soudabeh Haghighat, and Elaheh Samizadeh were released October 10th.
Two Baha'i prisoners remain in the custody of Shiraz Intelligence Ministry detention center No. 100.
Shiraz, the capital of Fars province located 425 miles south of Tehran, is the birthplace of the Bab, the forerunner of the Baha'i faith in the 19th century. It is home to one of the largest Baha'i communities in Iran.
Iranian Baha'i citizens are systematically deprived of religious freedoms, while according to Article 18 of the Universal Declaration of Human Rights and Article 18 of the International Covenant on Civil and Political Rights, everyone is entitled to freedom of religion and belief, and the right to adopt and manifest the religion of their choice, be it individually, in groups, in public, or in private.
Based on unofficial sources, more than 300,000 Baha'is live in Iran. Iran's constitution, however, recognizes only Islam, Christianity, Judaism, and Zoroastrianism, and does not acknowledge the Baha'i faith as an official religion. Consequently, the rights of Baha'is are systematically violated in Iran.