Source: www.zeitoons.com
Translation by Iran Press watch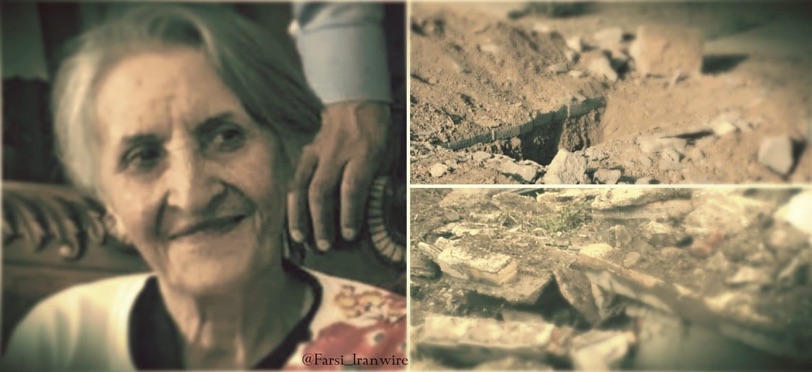 Letter from a number of progressive Muslims condemning the violation of Baha'i rights
Zeitoon – A group of progressive Muslims has strongly condemned the "desecration and excavation of the grave of a Baha'i compatriot."
The signatories of the statement acknowledged "such acts to be contrary to religion and morals" and described them as "anti-national" practices that "violate or weaken the solidarity of Iranians."
The body of Shamsi Aghdasi, a Baha'i citizen of Gilavand, was buried on October 24th. Four days later, the family was informed that the body of their mother had been found in the desert in the Jaban area in Damavand. Security forces had warned Baha'is of Gilavand that they would no longer have the right to bury their dead in this city.
In the statement by the progressive Muslims, the "systematic and deeply rooted denial of Baha'i citizens' rights" was denounced, and the violation of their citizenship rights was called a "hateful" act, "born of ignorant prejudice."
The signatories of the statement called for an open investigation and prosecution of perpetrators and facilitators.
The full text of the statement released to Zeitoon is as follows:
"We, the signatories below, as a number of progressive Muslims, strongly condemn the ugly act of grave desecration and the excavation of the body of a lady who was one of our Baha'i compatriots in Iran. The weak response of law enforcement officers to this gruesome act is as shameful as the original act, and deserves a judicial investigation.
"The perpetrators and facilitators of such an ugly act must be identified, arrested, prosecuted and punished publicly. The silence of the authorities in this tragedy is also worthy of condemnation. Respect for the bodies of the deceased from any religion, faith, or belief is a universal right, attested by common humanity, and is a moral and religious obligation of the entire world's inhabitants in all civilizations and religions across the planet Earth.
"The systematic and deeply rooted violation of Baha'i citizens' rights, in particular denying them physical security, the right to education, freedom to work, freedom of religion, and insults to the sanctity of the bodies of their deceased, are all disgusting and disgraceful, especially when borne of ignorant religious prejudices.
"These acts, besides being inhumane and contrary to religious and moral obligations, at the same time are anti-national, because they violate and undermine the collective solidarity of Iranians, the solidarity which underpins the national security of the country.
"The dignity of this peace-loving nation and the glorious history of the ancient civilization of Iran are far superior to such gruesome acts, or even to observing these acts with indifference."
November 2018
Mohammad Javad Akbarein, Abdolali Bazargan, Mohammad Borghaei, Reza Beheshti Moez, Soroush Dabbagh, Ahmad Sadri, Mahmoud Sadri, Reza Alijani, Hassan Farashteian, Hossein Kamali, Mehdi Momken, Yasser Mirdamadi, Sedigheh Vasmghi, Hassan Yousefi Eshkevari