Source: www.iran-hrm.com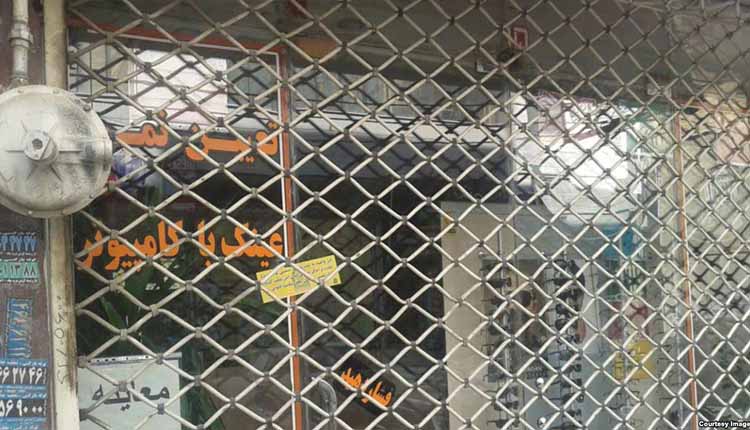 Six businesses in Khorramshahr owned by members of the Baha'i faith have been indefinitely shut down by the authorities after some owners closed their establishments for their religious rituals.
The action was in apparent reprisal for owners closing their businesses in observance of the recent Baha'i holidays celebrating the 200th anniversary of the birth of Baha'u'llah (the prophet of the Baha'i faith), which is of particular importance to the worldwide Baha'i community.
The six Baha'is, residents of Khorramshahr, some 650 kilometers from Tehran, include Behrouz Habibi, Hossein Ali Habibi, Behnam Habibi, Bahador Ahmadi, Kambiz Azadi and Kurosh Jaberi.
The state security force on November 12, also closed down five Baha'i shops in in the southwestern city of Ahwaz. The Baha'is are Vargha Derakhshan, Sohrab Derakhshan, Behrouz Zohdi, Jahanbakhsh Afsharzadeh and Feizullah Ghanavatian.
Other reports indicate that on November 5, the business of two other Baha'i citizens in the southern town of Abadan was shut down on orders of judicial officials. The two men were identified as Aram Azadi and Arman Azadi. They had owned the store for around 38 years. Agents shut down the store and confiscated the two men's business permits.
Based on social media reports two music institution in Shiraz that employed two Baha'i women were shut down recently on orders of the Judiciary because they had hired the two women.
The institutions teach music to children. The two Baha'i women, identified as Nora Pourmoradian and Elaheh Samizadeh were detained on September 16 and were released on bail on October 10.
In Iran, Baha'is have long been victim to systematic discrimination and persecution for their faith.
The Baha'i community is one of the most severely persecuted religious minorities. The faith is not recognized in the Iranian regime's Constitution and its members face harsh discrimination in all walks of life as well as prosecution for the public display of their faith.