Source: news.bahai.org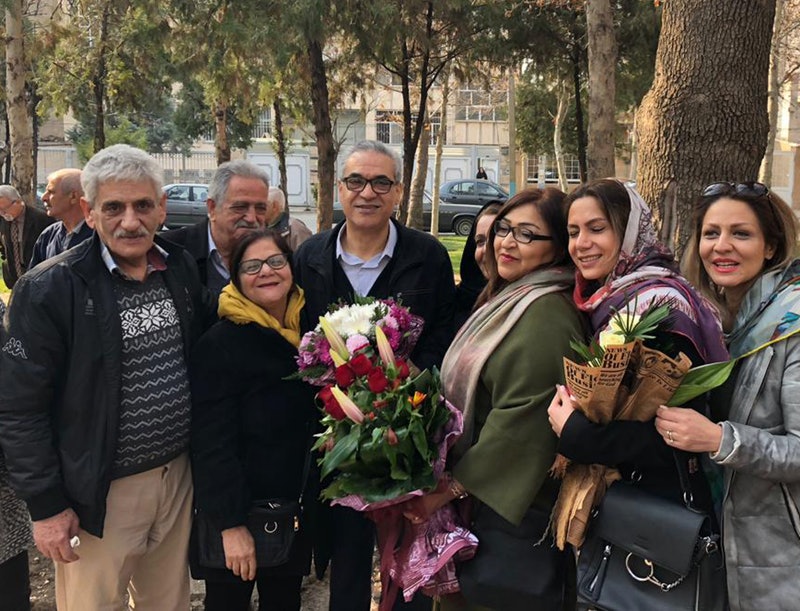 BIC GENEVA — The last imprisoned member of the former leadership body of the Baha'i community in Iran was released from prison today after serving an unjust 10-year prison sentence for merely practicing his faith. Iran's Baha'is, however, continue to face daily, pervasive persecution.
Afif Naeimi, 56, was arrested on 14 May 2008and charged with, among other false claims, espionage, propaganda against Iran, and the establishment of an illegal administration. Mr. Naeimi and the other six former members of the Yaran—an ad-hoc body tasked with tending to the spiritual and material needs of the religious community—faced those charges more than a year after their arrest in a sham trial without any semblance of legal process. Authorities sentenced Mr. Naeimi and the other former members of the Yaran to 10 years in prison.
While detained, Mr. Naeimi experienced severe health problems, often receiving inadequate treatment. Authorities made a cruel determination that the brief time Mr. Naeimi, a father of two from Tehran, spent in a hospital recovering would not be counted as part of his sentence.
"We are of course happy that Mr. Naeimi has been released. However, this should by no means be seen as an improvement of the situation of Iranian Baha'is as a whole," said Diane Ala'i, Representative of the Baha'i International Community to the United Nations. "The stark reality is that scores of Baha'is still remain imprisoned in Iran because of their beliefs and tens of thousands more face intense persecution including denial of access of higher education, shop closures, and harassment."
Iran's pervasive and systematic persecution of the Baha'i community—including revolving arrests, arbitrary court sentences, and shop closures—has been condemned in recent months by the United Nations General Assembly, the European Parliament and United States House of Representatives, as well as the Australian, and Swedish parliamentarians. Furthermore, an increasing number of Iranians within and outside Iran have denounced the persecution. Just last month, a group of Iranian Muslim intellectuals condemned the "systematic and deeply rooted violation of Baha'i citizens' rights" and described it as "being inhumane and contrary to religious and moral obligations."
The long history of Iran's state-sponsored persecution of the Baha'is is well documented. The Archives of Baha'i Persecution in Iran website compiles thousands of official documents, reports, testimonials, photos, and videos revealing irrefutable proof of relentless persecution, including the killing or execution of more than 200 Baha'is since the Iranian revolution in 1979. The October 2016 report "The Baha'i Question Revisited: Persecution and Resilience in Iran" also describes the Iranian government's systematic persecution of the Baha'is.