Source: ir.voanews.com
Translation by Iran Press Watch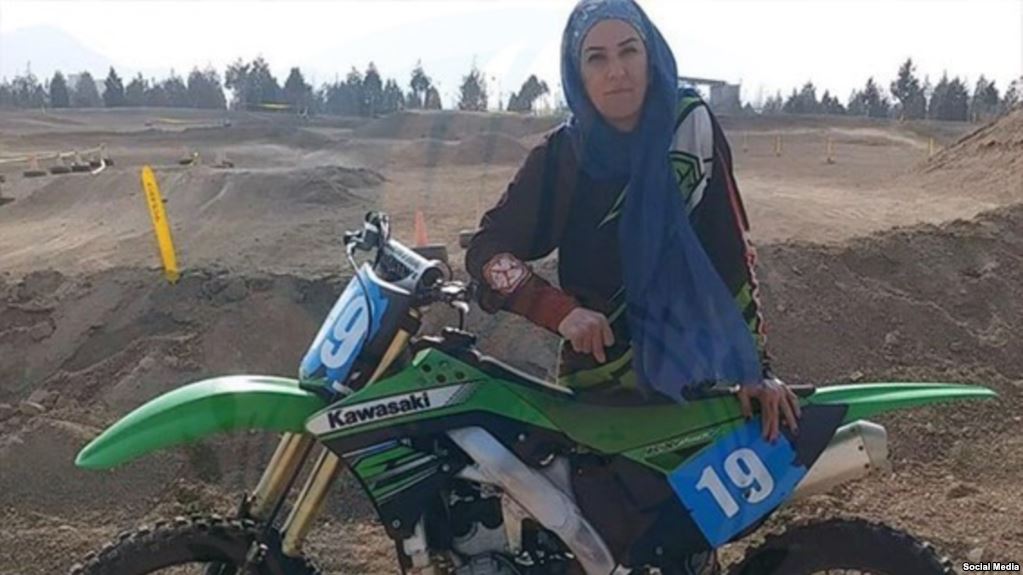 Shahrzad Nazifi, an Iranian Baha'i, and one of the champions and trainers of Women's Motocross Racing in Iran, along with her husband Mehrshad Naraghi and two children, Meraat and Noura, have been banned from actively attending any motorbike events and venues.
The website of Human Rights Activists in Iran reported on Monday, May 6, that Shahrzad Nazifi, her husband Mehrshad Naraghi and their children, all of whom compete in Motocross racing and are Baha'is, have been banned from entering motorbiking tracks, take part in competitions, and attending practices and trainings without receiving legal or judicial orders.
According to the report, this occurred even though no official organization has accepted responsibility for the decision, nor has any verdict been issued. Shahrzad Nazifi was arrested on November 18, 2018, by security forces, and was provisionally released from Evin Prison 15 days later upon posting bail of 700,000,000 tomans (approx $166,000 USD). Her final trial is set for a later date.
A special advisor of the US Department of State for Religious Affairs in the Middle East, South and Central Asia has criticized persistent harassment of minorities in Iran, and called for the Islamic Republic to immediately release all prisoners of conscience and respect religious freedom.