Source: www.iranwire.com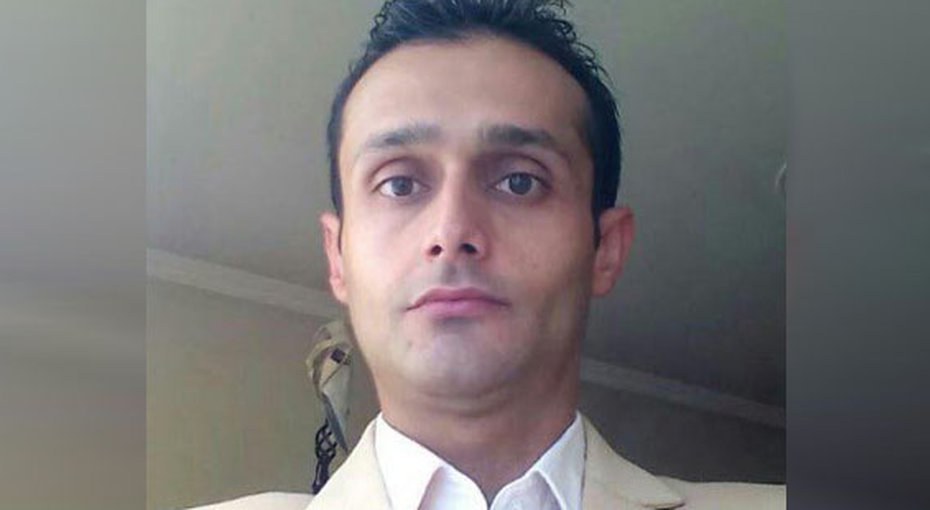 Hamed Rezvani, a musician and a teacher, left his home in Isfahan on December 24, 2018 and never returned.
Rezvani's family have repeatedly tried to find him, searching hospitals and the coroner's office, and enquiring at the police detective bureau, police stations, police headquarters, the local Intelligence Bureau, the Revolutionary Guards' Intelligence Unit and the court in Isfahan. But there is no trace of Hamed Rezvani.
"We can find no reason for his disappearance," one of Rezvani's relatives told IranWire. "The possibility that he lost his way is very low … he had no mental problems. Hamed Rezvani played and taught the daf [a tambourine-like frame drum]. He made a living by playing and teaching music. He was not a wealthy person to have been kidnapped for ransom. He had no enemies."
The relative said Hamed Rezvani had spent most of his time prior to his arrest with his pupils and with other artists. "A few years ago he found his faith in the Baha'i religion and, although he was not considered an official member of the Baha'i community, throughout these years he was time and time again insulted and threatened on the phone or in person by the Intelligence Bureau and anonymous persons. He was attacked and beaten up a few times. They even arrested him and told him to abandon his faith."
Because of his faith, the Intelligence Ministry also banned him from teaching at music schools in Isfahan and from holding concerts.
In the summer of 2016, Intelligence Ministry agents raided his home under the pretext that Rezvani had spread "propaganda against the regime through proselytizing for Baha'ism." They insulted and verbally abused him, searched his home and confiscated his personal belongings including his laptop, the notebooks he wrote poetry in, and his musical notations and instruments.
The agents did not have a warrant for his arrest. They shackled his hands and his feet and beat him in front of his elderly parents for "converting to the Baha'i faith." Afterwards, they took him to his place of work, searched it and confiscated his computer and other items, including musical instruments. They then took him to an unknown location outside the city and beat him with force on the head and the face, insulting and swearing at him at the same time. He was then forced to give his fingerprints to be filed on record along with the confiscated items.
Threat of "Physical Elimination"
Rezvani was arrested again that same year. Intelligence Ministry agents arrested him in October 2016, and took him to the prison in Isfahan. During his detention, Rezvani was subjected to mental and physical torture, and the interrogator told him he would be soon "physically eliminated" by execution. The examining magistrate did not allow his lawyer to pursue the case or read his file.
Rezvani was released on bail after spending 21 days in detention. After his release, he filed a complaint against the examining magistrate and the Intelligence Ministry agents who had tortured him, but the court acquitted them. Rezvani then filed a complaint with the Supreme Administrative Court and this complaint was reportedly sent to the Judges' Disciplinary Court shortly before his recent disappearance.
"After six months," his relative told IranWire, "we have no reliable news about Hamed except that, during our repeated visits to various agencies, one of them said that he had been handed over to a security unit the same day that he was summoned to the prosecutor's office." But he added that it was not clear whether the claim is true or not because no agency had named the security unit or clearly stated why and on what charges Rezvani is being held or why no news has been made available about him.
Article 23 of the constitution of the Islamic Republic unequivocally states: the "investigation of individuals' beliefs is forbidden, and no one may be molested or taken to task simply for holding a certain belief." However, over the last 40 years, Iran's judiciary and security officials have explicitly violated the constitution and have persecuted any person who has converted from Shia Islam to another religion by threatening the individual with prison on the charge of heresy in order to force him or her to return to the Shia faith. The treatment of Hamed Rezvani by the Intelligence Ministry and the Revolutionary Court's examining magistrate is a flagrant miscarriage of justice and a violation of citizens' rights.