Source: www.hra-news.org
Translation by Iran Press Watch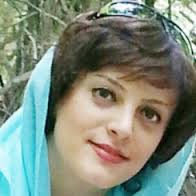 HRANA – The Fars Province Court of Appeals has acquitted Shiraz resident Yekta Fahandezh Sa'di and released her from prison. Yekta, a Baha'i, was sentenced in absentia to 11 years of suspended imprisonment in December last year by the Revolutionary Court of Shiraz.
According to HRANA, the news agency of Human Rights Activists of Iran, the 26th Branch of the Appeals Court of Fars Province has acquitted Yekta Fahandezh Sa'di from all charges against laid against her by the Revolutionary Court.
This Baha'i was sentenced in absentia to 11 years of suspended imprisonment by the No. 2 branch of the Revolutionary Court of Fars in December of last year. Following her appeal, the case was referred to the 26th Branch of the Court of Appeals of Fars Province.
On 17th March 2019 the Court of Appeals acquitted her of all charges.
On 16th March 2014 Miss Fahandezh Sa'di was detained after her residence was searched and her personal effects were confiscated by agents of the Ministry of Information.
On 16th June 2016 she was sentenced to five-years of discretionary imprisonment by the No.1 Branch of the Revolutionary Court of Shiraz on charges of "propaganda against the regime" and "collusion and unlawful congregation". The sentence was commuted to two years of discretionary and three years of suspended imprisonment, which was not confirmed. Subsequently the case was referred to Branch No. 2 of the Supreme Court of Shiraz. After revision, the court finally combined her sentences to 11 years of discretionary imprisonment.
In 2013 Miss Sa'adi was expelled from Payam e Nur University while studying as a student in the seventh semester of her English language major because she is a Baha'i. She was sent to Remand Centre No. 100 and was freed on bail of $7,500.
Baha'is in Iran are deprived of their freedom of religious belief. This deprivation has been systematic, even though according to Article 18 of the Universal Declaration of Human Rights  and Article 18 of the International Treaty on Political and Civic Rights, every individual has the right to any religious belief and also to change beliefs. In addition, every human being must be free to express those beliefs either in private or in public.
Based on unofficial sources, there are more than three hundred thousand Baha'is residing in Iran, although constitutionally only the religions of Islam, Judaism, Christianity and Zoroastrianism are officially recognised. Baha'is have no religion freedom. This is the reason why the rights of Baha'is have been systematically violated.