Source: iranwire.com
By Kian Sabeti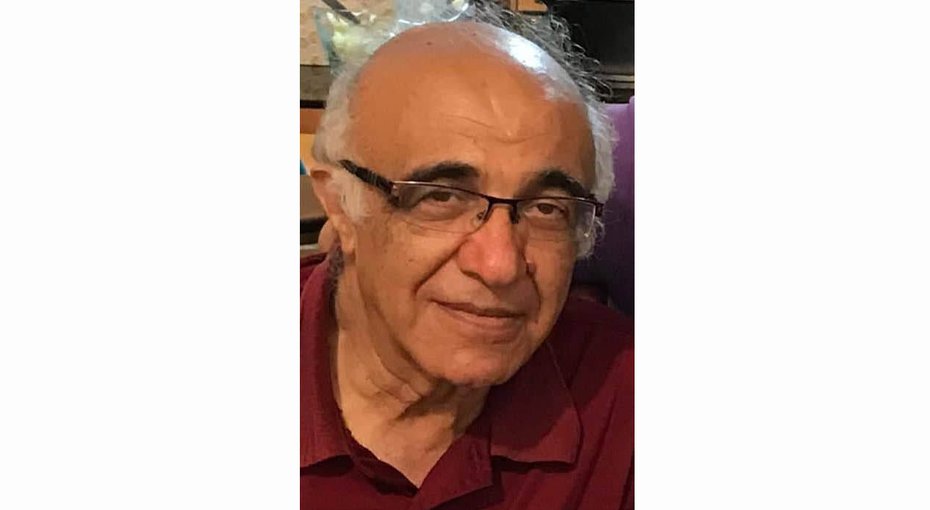 Authorities have arrested Baha'i citizens in Tehran province, the latest in a string of harassment of and discrimination against the country's largest minority religion. A prolific and aggressive media campaign against Baha'is has accompanied the arrests.
On the morning of August 3, Intelligence Ministry agents arrested Baha'i resident Ruhollah Zibaie at his home in Baghestan, about 40 kilometers from Karaj in Tehran province, and took him to the city's intelligence bureau. More than a week after his arrest, however, his family has received no reliable news about the conditions he is being held in or the charges brought against him.
"Around 9:00am on Saturday, five agents of Karaj intelligence bureau stopped Ruhollah Zibaie as he was leaving his home and showed him a warrant," a source told IranWire. "First they took him back inside his home. A few minutes later two other agents joined them and it became clear that they were there to search his car and his garage. The agents then searched the rooms and even took photographs of everywhere in the house, including the walls and books. They confiscated all the cash in the house, the deeds to the home, checkbooks, bank cards, mobile phones, and a tablet. Before leaving they left some of the money that they had confiscated on the table for daily expenses.
"The agents were respectful and they worked in silence," the source said. "Although when they were searching through underwear belonging to Mr. Zibaie's wife and she protested, one of the agents insulted her and used a vulgar word. After three hours, at around noon, the agents left the house with Ruhollah Zibaie. Since then he has had only two short phone conversations with his family and has told them that he has been detained at Ward 8 of Rajaei Shahr Prison in Karaj."
Ruhollah Zibaie is not in good health and his continued detention could further endanger his health. One of his kidneys has failed and he lost a leg in an accident a few years ago. He has a broken femur and his left shoulder, which was broken, has not completely mended. Furthermore, he has diabetes and must take regular medication.
According to the source, until a few years ago Ruhollah Zibaie had a fulltime job as a sales director but he was unable to continue his work after his accident and was forced to take on smaller jobs. His main income recently has been a pension he receives from a social security fund.
A "Key Link"
The official Islamic Republic News Agency (IRNA) reported Zibaie's arrest, describing him as as "an active element of the Zionist-Baha'i sect in Alborz Province." it quoted a source identified only by the initials "R.Z.", who it said was a "key link" in the "counter-revolutionary networks" active in "imposing unjust sanctions"  against the Iranian nation.
Government media including Khabar Online, Tabnak, Kayhan and Mehr News [Persian link] all republished the IRNA report over the following days. However, IRNA removed its original news item from its site only a few hours after it was published.
IRNA's report was both illegal and unprofessional. The news item was posted at the same time as, or only a few minutes after, Zibaie was arrested. In other words, news of the arrest emerged even before Zibaie was read his charges and before he was indicted or sentenced. IRNA quoted an "informed source" in its reports of Ruhollah Zibaei's arrest but, considering that the report was posted so close to the time of the arrest, it is not unreasonable to assume that either an IRNA reporter was present at the scene or the news agency had been told about it before the arrest was carried out.
More Arrests Followed
At 7:00pm on the same day, a few hours after the arrest of Zibaie, intelligence ministry agents arrested Abolfazl Ansari, another Baha'i citizen, in the Mehr Shahr area of Karaj. The agents did not ring Ansari's doorbell, but simply showed his neighbors their law-enforcement ID cards, displayed the warrants for his arrest while outside his door, and then entered the apartment and searched the premises.
IranWire's source said the agents searched the apartment thoroughly for two hours and confiscated dozens of books and research papers, a laptop and hard disk belonging to Ansari's daughter, mobile phones, identification documents including national ID cards, a bank card, documents relating to his membership to the Construction Engineering Organization and the deeds to his home. Then they arrested Ansari and took him away.
"Ansari is 75 and suffers from congestive heart failure and has been under constant medical surveillance," the source said. "A year ago he got a pacemaker and any kind of stress could adversely affect his heart. In the last week, he called his home four times and, apart from the first time on Sunday, when he told his family he was in good condition, the other three times he asked for the code to the pacemaker and a blood pressure monitor. This has caused his wife and his children to worry even more."
A day after the arrest, his family managed to meet the examining magistrate for Ansari's case. He told them that Abolfazl Ansari had been charged with "propaganda against the regime under the cover of proselytizing for Baha'ism." The magistrate told them that the arrest warrant covered a period of one week and asked the family to bring a bail guarantee of 50 million tomans ($4,300) so that he can be released. At the time of publishing, Ansari remains detained at Rajaei Shahr Prison's Ward 8.
Abolfazl Ansari is the son of a well-known Shia religious authority in Shiraz and he himself had a seminary education before converting to the Baha'i faith. He converted years before the 1979 Islamic Revolution and studied construction engineering.
On Sunday, August 4, security agents entered the home of Touraj Amini, also a Baha'i resident of the Mehr Shahr area in Karaj, after presenting a warrant issued by Branch 7 of the Karaj court. Agents searched the home for two hours and confiscated all academic and religious books, scientific publications, his notes, research papers, his laptop and some other personal belongings. When they were finished, they told Amini that he would soon receive a summons from the intelligence bureau of Karaj to answer "certain questions."
Touraj Amini, a historian, has written numerous books and articles on Iran's constitutional revolution and the history of Baha'is before the Islamic Revolution. The majority of his work has been published outside of Iran because, as a Baha'i, he is not allowed to publish anything inside the country. The only one of his books published in Iran is a compilation of documents relating to the contemporary history of Zoroastrians, which the National Library and Archives of Iran published in 2011.
One more Baha'i was also arrested on Saturday, August 3.  Intelligence ministry agents also arrested Farid Moghadam Ziraki, a resident of Birjand in the province of South Khorasan. Agents reportedly entered the home to search it while Ziraki's brother was taking a bath and did not wait for him to finish and dress. Since his arrest, there has been no news about Farid Moghadam, apart from on the day he was arrested, when he was allowed to make a brief phone call to his family.
Other Targets for Harassment
In the same week, the lower court issued a verdict on the case of Faruq Izadinia, the Baha'i writer and translator. Judge Mohammad Moghiseh of Branch 28 of the Revolutionary Court, known for his persistent and repeated violations of the rights of political prisoners and prisoners of conscience, sentenced Izadinia to 10 years in prison on the charge of "activities against national security through the Baha'i organization" as defined by Article 498 of the Islamic Penal Code that states: "Anyone, with any ideology, who establishes or directs a group, society, or branch, inside or outside the country, with any name or title, that constitutes more than two individuals and aims to perturb the security of the country…shall be sentenced to between two and 10 years' imprisonment."
In the 1980s, Izadinia spent five years in prison because of his Baha'i faith.
Also targeted in the same week was Jamaloddin Khanjani. "At 10:30am on Friday August 9, seven intelligence ministry agents entered the home of Jamaloddin Khanjani and his daughters and subjected him to questioning," a source close to Khanjani told IranWire. "After searching the place, they confiscated books, religious pictures and even cash belonging to family members. They left the house at 3:00pm."
Jamaloddin Khanjani is 86 and was a successful factory owner who lost his business after the 1979 revolution because of his Baha'i faith. He was a member of a group of Baha'i spiritual leaders known as Yaran ("Friends") of Iran and was released from Rajaei Shahr Prison in March 2018 after serving a 10-year prison sentence.