Source: iranwire.com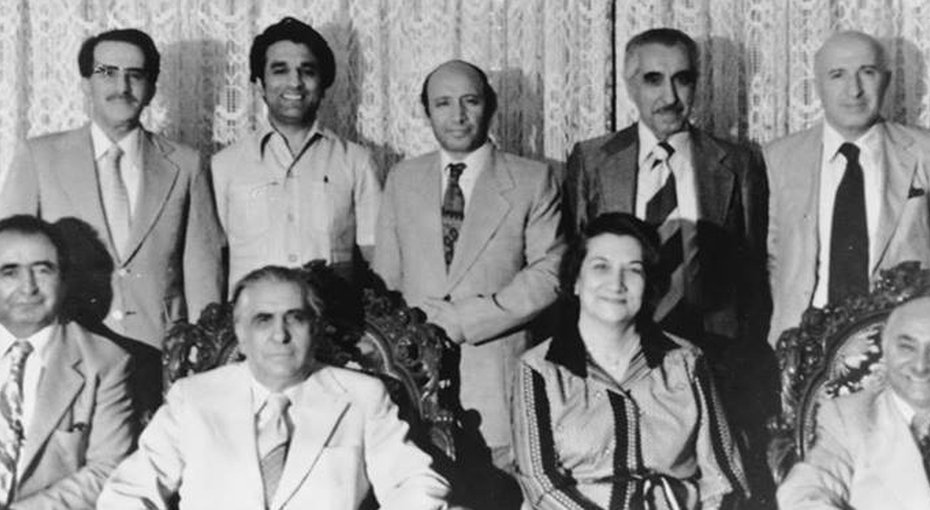 As authorities continue to target and persecute Iran's Baha'i community, the families of nine prominent Baha'is who were forcibly disappeared 39 years ago are still trying to find out what happened to their loved ones.
On August 21, 1980, members of the first National Spiritual Assembly of Baha'is in Iran were abducted, along with two colleagues, during an assembly meeting. Almost four decades on, the families of Abdolhossein Taslimi, Houshang Mohammadi, Ebrahim Rahmani, Hassan Naji, Manouher Ghaemmaghami, Ataollah Mogharabi, Yousef Ghadimi, Behieh Naderi, Dr. Kambiz Sadeghzadeh Milani, Yousef Abbasian and Heshmatollah Rouhani are still trying to find out what happened to them. What agency was responsible for the mass arrest of the members of a religious assembly whose activities were social and cultural, not political? What happened in the hours after they were arrested?
The families' search for answers began immediately after the arrests took place. They went to prisons, revolutionary courts and prosecutors' offices. They walked the endless corridors of the Iranian parliament and the judiciary buildings again and again, and met with various people of influence. Along the way, they were given preposterous explanations, including being told that the nine had "boarded a private plane at an abandoned airport and flew to Israel."
Enforced or involuntary disappearances is an internationally recognized legal term that refers to individuals who have been secretly and without due process of law abducted, imprisoned or killed and whose fate or whereabouts has not been officially disclosed.
Shahin Sadeghzadeh Milani, a lawyer and the Legal Director for the Iran Human Rights Documentation Center, is the son of Dr. Kambiz Sadeghzadeh Milani, one of those who was disappeared. "I hope my father was killed by a firing squad," he tweeted on the anniversary of the abductions. "It is better than being hanged or killed by stabbing."
IranWire talked to Milani about his and other families' 39-year search for answers.
During all these years, have you ever received any information about how your father and others died?
Throughout the years there have been many unverifiable stories — such as somebody who had been in prison in those years saying this or that. But none of the stories and rumors have been credible or trustworthy. There is still no reliable news of the fate of these 11 people.
It is now acknowledged that the members of the second Spiritual Assembly of Baha'is were executed by firing squad in 1981, and that the members of the third assembly were abducted, even though initially officials denied the claims. There have not been any leaks or claims about the first assembly. Have authorities accepted any responsibility for their deaths, even implicitly?
It is not that they accepted their responsibility for the deaths of the members of the second assembly. An individual who was involved in the executions informed a relative of his in the city of Kashan, "we have executed Ghodrat Rouhani, son of Abolfazl Rouhani." Since Abolfazl Rouhani was a well-known figure in Kashan, the news spread and eventually they had to accept responsibility. Of course, the bodies were not handed over to the families and no clear explanation was provided either.
We must remember that the situation in Iran had changed at the time of the second and third assemblies. New political developments took place between July 1980 and autumn 1981. After May 1981 the number of executions increased and they became more brazen about it. More Baha'is were executed and, although they did execute Baha'is in 1979 and 1980, their numbers increased in 1981 and, perhaps that is why they became more forthright about it.
Do you remember anything from those days?
I was not yet born. The last session of the assembly was held on August 21, 1980, at the home of Mr. Doostdar in Naft Street. At around 4pm a group raided the place and took them away. This is the last piece of information that we have about the fate of those 11 people, including my father.
So, in all these years, no one associated with the regime has told you anything about what happened, even implicitly?
The families of those disappeared tried hard to find out and went to many government officials. Mr. Rafsanjani promised to investigate and report to us, but later he said, "we investigated and found out that they had flown to Israel from an abandoned airport." Nobody wanted to answer. The families went to the offices of Mohammad Beheshti, the head of the Supreme Court at the time, Ali Ghoddousi, the Revolutionary Prosecutor, and President Abolhasan Banisadr, whose office had shown more empathy but, effectively, they received no answers.
As the son of a father who was abducted and killed — something that undoubtedly changed the course of your life — can you leave this tragedy behind?
Justice can be realized only in a democracy. From a judicial point of view, my personal forgiveness is not that important because this affair has public and social dimensions. Whether or not in the future they decide to hold the culprits accountable or to forgive them to some degree or another, it is something social and political, not personal.
Why did the authorities target members of the Baha'i National Assembly? Were they engaged in political activities?
No, they were not political at all. The affairs of Baha'i community are managed by an elected entity and these people were elected to the assembly. This was the result of an ideological enmity. This has been going since the Baha'i faith was born and it has historical roots. This enmity is not limited to known figures of the Baha'i community, but extends to ordinary people, including a 16-year-old girl and a harmless old man in Birjand who were also eliminated.
They [the authorities] consider the Baha'i faith to be rival religion. They even treat Sunnis, dervishes and converts to Christianity the same way. When the foundation of a government is ideological, they view the groups that they believe are their ideological rivals as political rivals, too, even if these groups behave apolitically and do not seek such confrontations.