Source: persian.iranhumanrights.org
Translation by Iran Press Watch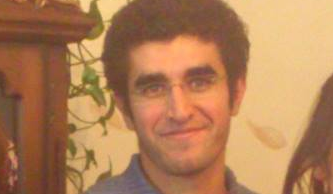 Rouhan Jazbani, the maternal aunt of Ardeshir Fanaeian, a Baha'i citizen held in Semnan Prison, told the Human Rights Campaign in Iran that her nephew, along with Yalda Firouzian and Behnam Eskandarian, had been arrested and detained for his belief in the Baha'i Faith.
Ms. Jazbani told the Campaign that the families of these Baha'i citizens were demanding that an independent judge be sent to Semnan to study their cases and deal with them fairly.
Ardeshir Fanaeian, Yalda Firouzian and Behnam Eskandarian are Baha'is living in Semnan who were arrested on April 30, 2019, and charged with "unlawful membership of an illegal group aimed at disrupting domestic security, participation in, formation and administration of an unlawful group intended to unsettling national security inside the country and  taking part in action against the Islamic Republic regime in favor of opposition groups" has also been condemned to imprisonment and internal exile.
The first branch of the Semnan Revolutionary Court, headed by Mohammad Ali Rostami, sentenced Ardeshir Fanaian to ten years in prison and two years of internal exile (one year in exile in Khash and one addition year prohibition from staying in Semnan) and Yalda Firouzian and Behnam Eskandarian to five years imprisonment and two years of internal exile (Prohibition to stay in Semnan) each. Rouhan Jazbani told the Campaign that they object to the verdicts and demand that an independent group handle their cases.
The sentence issued by the Branch One of the Semnan Revolutionary Court referred to the Baha'i Faith as the "misguided cult of Baha'i" and mentioned that Yalda Firouzian and Behnam Eskandarian have no prior criminal records. Ardeshir Fanaian was mentioned as having a prior criminal record.  According to the decree, "defendants' digital equipment, both mobile phones and laptops, were seized by the government," and Ardeshir Fanaeian was accused of "national support for the centrality of the sect (the Baha'i Faith) in forming an illegal group and operating it with the direct and indirect aim of acting against the security of the country, also in favor of an opposition group such as the misguided sect of Baha'i."
Ardeshir Fanaeian was arrested in 2011 and released from Semnan prison in 2012.
Rouhan Jazbani, Ardeshir Fanaeian's maternal aunt, told the Campaign in the interview: "Ardashir was held in solitary confinement in Semnan's Office of Intelligence cells in for sixty-seven days and was transferred to Semnan prison after a trial that was held in two stages on September 26 and October 17, and the verdict was then announced. At present both Ardeshir and Behnam are in the same cell and are kept separate from the other inmates, and Yalda is alone, having been held in solitary confinement since her arrest, and has suffered from severe heart palpitations, such that the Prison doctor recommended that she be under treatment. But prison officials have not done anything so far."
Ms. Jazbani told the Campaign, refuting the charges against Ardeshir Fanaeian: "These children have been imprisoned solely for their belief in the Baha'i faith." According to the teachings of the Baha'i Faith, Baha'is obey the laws of the country and abstain from participation in any political activities or political groups.  Baha'is believe they should not enter the political arena, so they have not taken any action that is contrary to the laws of the Islamic Republic, and are completely innocent of the accusations they make. Membership in the Baha'i community, in fact,  is considered a crime by the Islamic Republic, and by this reckoning we are all guilty. While having a belief is not a crime, one believes in Islam, one believes in Christianity, and one is a Baha'i, and this is not a crime."
Ardeshir Fanaeian's aunt told the Campaign: "Ardeshir worked in an Optometry shop in Semnan before being arrested." About four to five years ago, they shut down all Baha'i-owned shops in Semnan, and Ardashir was unemployed. Baha'is in Iran have no formal jobs, and each earns a living differently, for example, making dried foods (dehydrated fruits and nuts), dehydrated herbs and vegetables, making snacks, and making a living selling them. Baha'is are also prevented from holding government jobs, so since all their shops have been shut, they have been making handicrafts and bath and hand towels and making a living this way.
Ardashir Fanaeian's father passed away on Thursday, June 5, but despite his family's follow-up, he was not givern a furlough from prison to attend his father's funeral.  Rouhan Jazbani told the Campaign: "My sister, Ardeshir's mother, died just a year and a month ago, and Ardeshir was arrested, Ardashir's father fell ill and died in the hospital because he was upset from his wife's passing and his son arraignment. A day before his death, Ardashir was taken guarded to the hospital, and his father had seen him for a moment, and the next day his father died, but Ardeshir's family and Ardeshir from inside the hospital tried hard to bring him for his father's funeral or allow him a furlough by bail, but they would not allow it. In the few days that the funeral, burial, and prayer and devotional gatherings were being held, whenever Ardashir demanded, knocked the door, they wouldn't even open the door to give him an answer. After all the sessions were passed, they opened the door, but still, no response was given. "
His aunt told the campaign: "Ardeshir Fanaeian was born in 1988, while his mother was imprisoned in Smnan. "In 1982, Ardeshir's parents were arrested for being Baha'is. They had three children, age six, nine, and twelve, whom they left at home when they went to prison, and had a one-and-a- half year old daughter who went to prison with her mother. When their daughter reached three, they said she had to leave the prison, and their relatives began to take care of her. My sister was sentenced to six years in prison, and her husband to three years. Her husband was released after three years, but my sister stayed until she received a week's furlough, during which she became pregnant with Ardeshir. She was back in jail for the entire nine months of her pregnancy. Everything we followed up and requested, still they did not allow her to come out. At the time of childbirth, she was released and gave birth, and after Ardashir was born and she returned to prison. A few months later, after the end of her sentence, she was released in 1988."
Ms. Jazbani told the Campaign that the families of these three Baha'is had requested their release by posting bail pending the appeals court taking place, but the request had not yet been granted. She said: "They say that they have taught the Baha'i Faith: neither Ardashir nor anyone else can teach the Baha'i Faith, since it is one of the laws set by the Islamic Republic, and Baha'is obey these laws. "These people are very young: Yalda is 20 years old, Behnam is 25 years old, and Ardeshir is 30 years old, and they can be very useful individuals outside of prison, and their talents should not be wasted in prison."
Ardeshir Fanaeian's aunt is soliciting his release and dispatch of an independent delegation from the judiciary to Semnan, telling the Campaign: "The only demand these families have is the release of these innocent people. We want them to send an independent group from the judiciary to investigate these cases in Semnan or to send them to Tehran for review. We want them to remove these cases from the authority of Semnan and have an independent group work on these cases so that our young people will not be under pressure. "They do not deserve these heavy verdicts and have done nothing but believe in the Baha'i faith."
Members of the Baha'i faith in Iran constitute the largest non-Muslim religious minority in Iran. In recent years, mistreatment of Baha'is has intensified, including the destruction of their cemeteries, arbitrary arrests, home invasions, seizure of property, dismissal from work, and deprivation of their basic civil rights.
Iranian Baha'i youth are still deprived of university education, and any university in which Baha'i students study is forced to expel them. Baha'i professionals are denied access to government jobs and are discriminated against by private companies for their beliefs. Even those who defend them are attacked.
Javad Larijani, head of the Iranian Judicial Council's Human Rights Headquarters, at the Human Rights Council's annual meeting in 2010, repeatedly was questioned about the status of Baha'is and other religious minorities in the country, saying Baha'is can live and study like other citizens. Iranian Foreign Minister Mohammad Javad Zarif said on April 24, 2017, at a meeting of the Council on Foreign Relations in New York that being a Baha'i in Iran is not a crime. Mr. Zarif also said that no one in Iran was going to jail because of "being a Baha'i or not believing in God."