Source: iranwire.com
Translation by Iran Press Watch
Kian Sabeti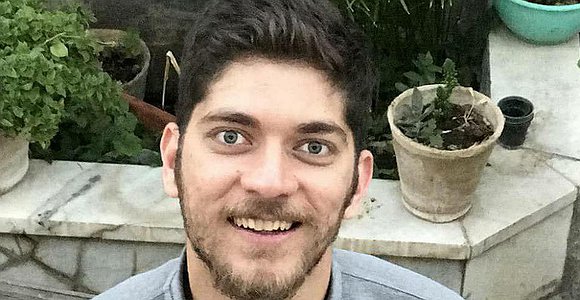 Based on a report received by Iranwire, the authorities at Semnan Prison have denied a furlough to Behnam Eskandarian, a Baha'i prisoners at Semnan. Following the extensive spread of Coronavirus in Iran and increased anxiety over the fate of the prisoners, the head of the Judiciary communicated to all judicial authorities in a 26 February 2020 circular to grant conditional leaves to prisoners to safeguard their health in this situation. This circular excludes those prisoners who are sentenced based on "activities against national security and sentenced to more than five years imprisonment".
Behnam Eskandarian is sentenced to less than five years in prison, and is eligible for furlough based on the directive of the head of the Judiciary.
A source close to this Baha'i citizen has told Iranwire: "Last week, prison authorities approved the request of Behnam for leave, and even collected bail. However, after a few days they said that Behman's situation is different from other prisoners and that they needed to inquire from the Intelligence Office of Semnan."
When the Eskandarian family went to the prison on Thursday, 12 March, to follow up on their son's furlough, they were told he would not be eligible until he serves one year of his sentence, and that they could reclaim their bail.
Behnam Eskandarian, Ardeshir Fanaian and Yalda Firouzian were arrested in their homes on Tuesday, 30 April, 2019, charged with membership in an illegal group (meaning adherence to the Baha'i Faith) for the purpose of disturbing national security. In the first few days after his arrest, Behnam Eskandarian was severely beaten by a prisoner in the quarantine ward, and the effects of this beating could be seen on his ear and hands for several months. However, prison authorities refused to grant him sick leave.
The process of interrogation, investigation, preliminary and appeals courts for these three Baha'i citizens lasted seven months, and on 22 December the Court of Appeals of Semnan sentenced Yalda Firouzian to two and a half years, Behnam Eskandarian to three and a half years, and Ardeshir Fanaian to six years of prison.
A source informed about the conditions of Baha'i prisoners in Semnan mentioned that these three have been in prison since they were arrested. Among them, Yalda Firouzian was granted furlough from Thursday, 12 March to 3 April after posting bail. The prison has demanded a bail of one-billion toumans (approx $237,500) and the guarantee of two employees to grant furlough to Ardeshir Fanaian. However, it is not clear whether they will grant furlough to Ardeshir even if this massive bail is posted, or like Behnam they will prevent him from being given furlough using excuses.
Semnan Province is a novel coronavirus cluster.  Based on official statistics, as of 12 March, 324 residents of Semnan have acquired this virus, six of whom lost their lives. The spread of COVID-19 in Semnan has caused extreme concern among prisoners' families over the condition of their children.