Source: www.bahai.us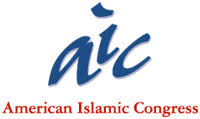 January, 26th, 2021
Statement Regarding Bahai's land Confiscation in Iran
To Whom it May Concern:
We are very much concerned by the latest Iranian Court Ruling to unjustly confiscate and demolish 27 Bahai's Farming lands in the village of Ivel at the province of Mazandaran.
We are calling on the Higher court in Mazandaran and all responsible personnel to take action and help the Bahai community in Ivel get back their properties.
We are calling for justice as our Islamic faith has always called for.
The American Islamic Congress is a non-religious, civic society organization that provides an alternative Muslim voice for the promotion of civil and human rights through advocacy, engagement and education.
Zainab Al-Suwaij
Executive Director