Source: iranintl.com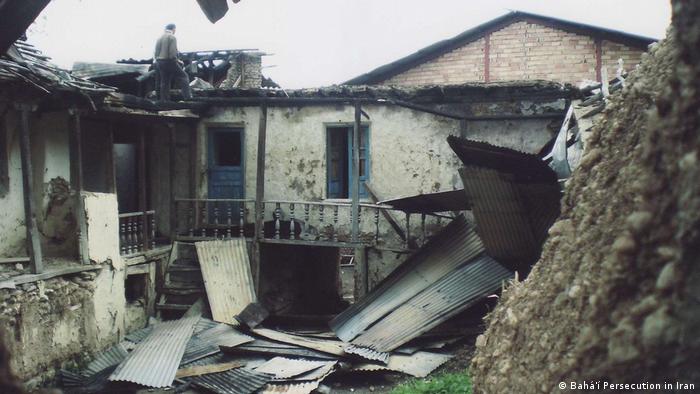 Two human rights organizations announced that according to a classified document that they have acquired, the Islamic Republic officials have intensified their monitoring and restrictions over citizens of Baha'i faith in Iran's northern province of Mazandaran.
The International Federation for Human Rights and the Committee for the Defense of Human Rights in Iran released the document about these pressures and urged the international community to question the Islamic Republic officials regarding Iran's commitment to the "freedom of religious beliefs and practices" international conventions.
One case of these persecutions mentioned in the documents points at the seizure of the lands of 27 Baha'i families.
The released documents also mention the efforts made by different Islamic Republic organizations to control the Baha'i community. According to the report, the Ministry of Education and the schools must make effort to "identify" Baha'i students and "attract" them to Islam.
"These actions show the increasing persecution of people of Baha'i faith by the government of Iran," Abdol-Karim Lahiji, the chairman of Defense of Human Rights in Iran said.
In another part of the document, it states that a committee of 19 representatives of security and intelligence organizations held a meeting in Mazandaran's capital of Sari to assess the latest situation of Dervishes and Baha'is.
Since the 1979 Islamist Revolution in Iran, Baha'is have been persecuted by the regime as a "subversive cult" and Baha'is have been denied jobs and higher education, arrested, and killed without repercussions, and have seen their properties seized.