Source: www.en-hrana.org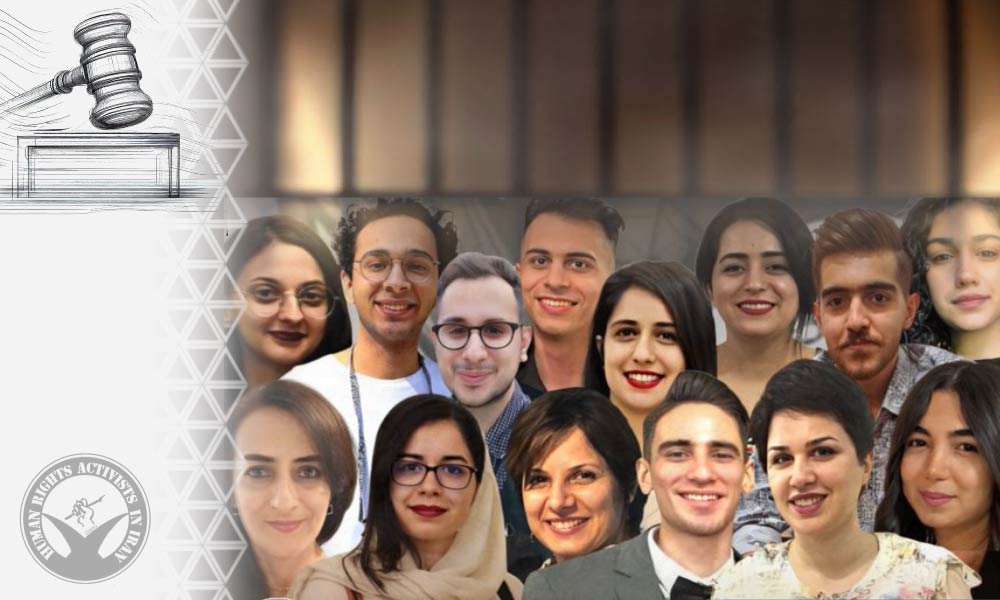 The Mazandaran Court of Appeal has handed down sentences and fines to 14 Baha'i citizens.
On November 2, verdicts were delivered, with Bita Haghighi and Sanaz Hekmat Shoar sentenced to three years in prison and a 30-million-toman fine (approximately 600 dollars). Mani Ghoi-Nejad, Negar Darabi, Sam Samimi, Mahsa Fathi, Samieh Gholi-Nejad, Majir Samimi, Anis Senaei, Afnaneh Nematian, Basir Samimi, Hengameh Alipour, Golin Falah, and Nazanin Goli were sentenced a fifty-million-toman fine (approximately 1000 dollars) in exchange for the initial sentence of two years and one month.
A source has informed HRANA that the individuals were verbally notified of these verdicts, seemingly in an attempt to prevent them from appealing. Their legal representation has also been denied access to the case documents. Additionally, they have been given ten days to pay the imposed fines.
These citizens had previously received a cumulative sentence of 31 years and were fined by the Qaem Shahr Revolutionary Court. Furthermore, all of their assets were seized.
The individuals were arrested by security forces in Sari and Babolsar, both located in Mazandaran Province, on August 31, 2022. They were subsequently released on bail in the months following their arrest.
At the time of their apprehension, the Ministry of Intelligence released a statement, accusing these citizens of being members of an espionage organization and claiming that two of them had received training from individuals in Israel.
According to HRANA annual report, from the total human rights reports regarding the violation of religious minorities' rights, 64.63% belonged to the violation of the rights of Baha'is.
The Baha'i faith is not recognized as a legitimate religion by Iranian authorities, leading to systematic and longstanding violations of the rights of Baha'is in the country. This includes the denial of their fundamental right to practice their religion, which constitutes a clear breach of both Article 18 of the Universal Declaration of Human Rights and Article 18 of the International Covenant on Civil and Political Rights. The United Nations covenant holds that every person has the right to freedom of religion, freedom of converting religion, as well as freedom of expression, individually or collectively; openly or secretly.