Source: www.bic.org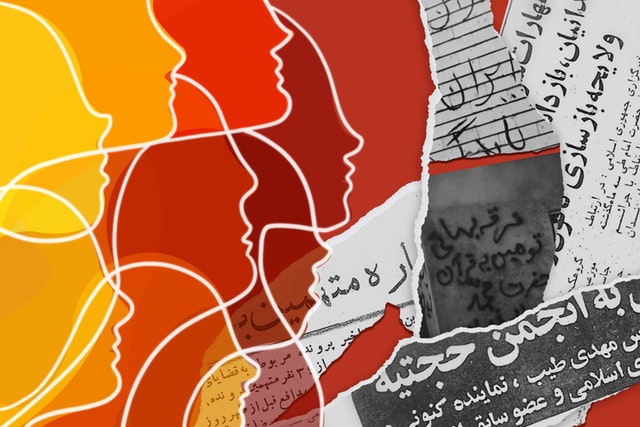 NEW YORK—
20 August 2021

—
A campaign—calling on Iran's government to end 40 years of government-sponsored hate speech against the country's Baha'is—has reached over 88 million people as it trended around the world. The Baha'i International Community (BIC) tracked more than 42,000 posts on Twitter, Instagram and other platforms, representing an unprecedented wave of support.
A global coalition of government officials, leaders of thought, civil society organizations, activists, celebrities, religious leaders and influencers, including prominent Iranians and many others, showed unparalleled support for Iran's long-persecuted Baha'i community during the recent #StopHatePropaganda campaign.
"We were moved to see this campaign reach breakthrough levels of support," said Bani Dugal, Principal Representative of the BIC to the United Nations. "The international community has long recognized that the Baha'is in Iran are an innocent community that is scapegoated and persecuted by the Iranian government for its own purposes. Today the world has stood up against this injustice."
Celebrity actors and comedians Rainn Wilson, Justin Baldoni, Maz Jobrani and Max Amini in the United States, the UK's football legend Gary Lineker, as well as the actors and comedians David Baddiel, Rob Brydon, David Walliams, Shapi Khorsandi and Janey Godley, former Australian soccer player Craig Foster, the Australian hip hop artist Maya Jupiter, and parliamentarians including Australian Senator Janet Rice, MP Kevin Andrews, the Mayor of Dubbo Stephen Lawrence, the UK members of parliament Jess Philips and Alistair Carmichael, the Canadian MPs Judy Sgro, Kerry Diotte and Cathay Wagantall, and hundreds of other civil society leaders and public figures in dozens of countries, were among those who led the campaign on social media.
Many people shared or retweeted a series of videos posted by the Iranian-British comedian and actor Omid Djalili, in which he spoke of being ostracized by fellow Iranians in the 1980s because of his Baha'i Faith.
The American actor Penn Badgley said on Instagram: "The idea behind the propaganda is to dehumanize Baha'is … so that the Iranian government can do whatever they want to them."
Irwin Cotler, a former Canadian minister of justice and attorney general, Ahmed Shaheed, the United Nations Special Rapporteur for the freedom of religion and belief, and Brandon Silver, Director of Policy and Projects at the Raoul Wallenberg Centre, writing in Newsweek, criticized the "apartheid-like system of unjust imprisonments and dispossession of [Baha'is] in Iran … Hate tears at the seams of society, and is a catalyst for crisis and conflict, a natural progression toward mass atrocity."
"I am very concerned about a recent rise of hate propaganda directed by government-run media platforms against the Baha'i community of Iran," said Senator Ben Cardin, adding that a US Senate resolution had been passed condemning "the Iranian government's state-sponsored persecution of its Baha'i minority."
The Member of European Parliament, Cornelia Ernst, who serves as Chair of the Delegation for Relations with Iran, said the Baha'is in Iran are "oppressed and harassed from cradle to grave … in all areas of life."
India's Colonel Dr Divakaran Padma Kumar Pillay, a decorated former army officer, said that his country had the "largest population of Baha'is in the world" and that he "[urged] the Iranian authorities and the people of Iran … to stop the hate speech and false propaganda against the Baha'i community."
A Brazilian Member of Parliament, Erika Kokay, said on Twitter that Iran's government "must guarantee" human rights. "Crimes against humanity start with words," she added, "and we cannot let history repeat itself with the Baha'is."
Growing support for the rights of the Baha'is within Iran and in the Iranian diaspora was also a distinctive feature of the campaign. Activists and media personalities—including one highly visible human rights worker currently in Iran, Narges Mohammadi, who shared the campaign and the hashtag on her Instagram account—helped to spread the campaign among Persian speakers online.
Other supporters in the Iranian diaspora included activists Masih Alinejad, Ladan Boroumand and Azadeh Pourzand, actress Mahnaz Afshar, broadcaster Sina Valiollah, academics including Abbas Milani, Ammar Maleki, and the journalist Golnaz Esfandiari.
The Stanford historian, Professor Abbas Milani, welcomed the fact that the campaign has contributed to the fall of the "terrible wall of silence" regarding the historic injustice and violence suffered by the Baha'is in Iran.
The BIC recently launched the #StopHatePropaganda campaign after observing an increase in the scale and sophistication of anti-Baha'i propaganda in Iran. "History is replete with the victims of grievous crimes incited by hate speech," said Diane Ala'i, Representative of the BIC to the United Nations in Geneva, when the campaign launched, adding that "the increasing spread of disinformation targeting the Baha'is may signal a severe increase in the persecution meted out against them."
Examples of official and semi-official hate speech flagged included a coordinated network of hundreds of websites, Instagram accounts, Telegram channels and Clubhouse rooms, with content such as "Baha'is are unclean and enemies of your religion", "Associating with Baha'is is banned", "Purchasing any goods from a Baha'i store is forbidden", as well as "The modern 'Human Rights' is a big lie" and others. Millions of Iranians have been reached by such propaganda—which has also included doctored and painful images of Baha'is and the Founders of the Faith.
"We are grateful for the exceptional solidarity that the world has shown for the Baha'is in Iran," said Bani Dugal, Principal Representative of the BIC to the United Nations. "And by supporting the #StopHatePropaganda campaign, this array of luminaries and activists have said, in a single voice, that Iran's government must stop spreading hatred against the Baha'is and all other minorities in their country and start respecting the rights of all its citizens."
International community warns of hate speech leading to violence
In Australia, Senator Janet Rice, the Green Party's Spokesperson for Foreign Affairs, posted a video statement to YouTube, saying that "The Baha'i[s] in Iran are part of our common humanity … Iranian authorities are attacking and imprisoning Baha'i people purely because of their beliefs [including with] false information and hateful propaganda."
In Canada, the members of parliament Judy Sgro, Kerry Diotte and Cathay Wagantall all made statements. The Raoul Wallenberg Centre for Human Rights issued a statement with Parliamentarians for Global Action, and the International Institute for Religious Freedom issued its own statement. The former deputy attorney-general for Ontario, Dr Mark Freimann, said that propaganda "demonizes and dehumanizes its targets [and] turns its victims into targets for discrimination, abuse and ultimately violence." Akaash Maharaj, Ambassador-at-Large for the Global Organization of Parliamentarians Against Corruption, called on the international community to "hold Iran's government accountable, or become complicit in the horrors [this] regime wishes to unleash on its own citizens."
The former Canadian MP Irwin Cotler co-wrote an op-ed for Newsweek with the UN special rapporteur on the freedom of religion or belief, Ahmad Shaheed, and the human rights lawyer Brandon Silver, calling for more sanctions to be imposed on human rights abusers and officials who spread hate speech.
Members of European Parliament Cornelia Ernst and Evin Incir each spoke out about the campaign. Ernst, who serves as Chair of the Delegation for Relations with Iran, said after a webinar that Baha'is in Iran are "oppressed and harassed from cradle to grave … in all areas of life." A member of the OSCE's Expert Panel on Freedom of Religion or Belief, Joelle Fiss, also posted on Twitter and a YouTube statement.
Germany's Members of Parliament Heribert Hirte and Kai Gehring, and the Commissioner for Human Rights Policy and Humanitarian Assistance Bärbel Kofler, made statements in support of the #StopHatePropaganda initiative. A number of journalists, and a report in Deutsche Welle, added to the coverage.
Ireland's Senator David Norris joined the campaign, saying "Don't let history repeat itself … Stop hate propaganda against the Baha'is in Iran." And the popular musician Luke Slott posted a recording of his song One Hundred Thousand Veils, written for the Baha'is in Iran, to YouTube.
Public figures and civil society bodies across India joined the campaign. Irfan Engineer, Director of the Centre for Study of Society and Secularism, said Iran's government must "stop hate propaganda" and added: "Let's love each other, bury hatred and misinformation." Colonel Dr Divakaran Padme Kumar, a decorated former Indian Army officer, said India had the "largest population of Baha'is in the world … I urge the Iranian authorities and the people of Iran … to stop the hate speech and false propaganda against the Baha'i community." Officials at Tibet House and the Institute for Harmony and Peace Studies also joined the social media wave.
Luxembourg's Gilbert Pregno, President of the Consultative Commission on Human Rights and a prominent psychologist, posted a video denouncing the "hateful propaganda" against the Baha'is in Iran and saying that "this kind of discrimation can degenerate into "crime[s] against humanity".
The youth ambassador Marte Kristoffersen for Stopp Hatprat (Stop Hate Talk) in Norway also joined the campaign.
In the United Kingdom, Members of Parliament Jess Phillips and Alistair Carmichael, the former chief prosecutor Nazir Afsal, Dr Ewelina U. Ochab, co-founder of the Coalition for Genocide Response the broadcaster Iran International, Kayhan London, several columnists, writers and broadcasters, the comedians and actors Rob Brydon, David Walliams, David Badiell and Sanjeev Bhasker, all made statements or retweeted campaign posts.
In the United States, Senator Ben Cardin, state and national representatives Ted Deutch, Jan Schakowsky, Anna V. Eskamani, the US Commission on International Religious Freedom (post 1, post 2), Kristina Arriaga, the actors Penn Badgley, Rainn Wilson, Justin Baldoni and Page Kennedy and the comedians Maz Jobrani and Max Amini, variously supported resolutions, issued formal statements, posted to social media and shared other supportive messages.
The Anti-Defamation League's Senior Vice-President for International Affairs, Dr Sharon Nazarian, said the ADL was "deeply disturbed by this massive reported spike in anti-Baha'i propaganda by regime-backed media in Iran. Such horrendous hate speech is dangerous and must be called out and countered by the international community."
Background information
​​The Baha'is, Iran's largest non-Muslim religious minority, have been systematically persecuted by the Iranian government since the Islamic Revolution. More than 200 Baha'is were executed in the 1980s; today, they are denied public sector jobs, higher education, their livelihoods are often disrupted, their cemeteries desecrated, and they are vilified in state and semi-official media as well as from the pulpit and in schools and other educational institutions.