Source: iranwire.com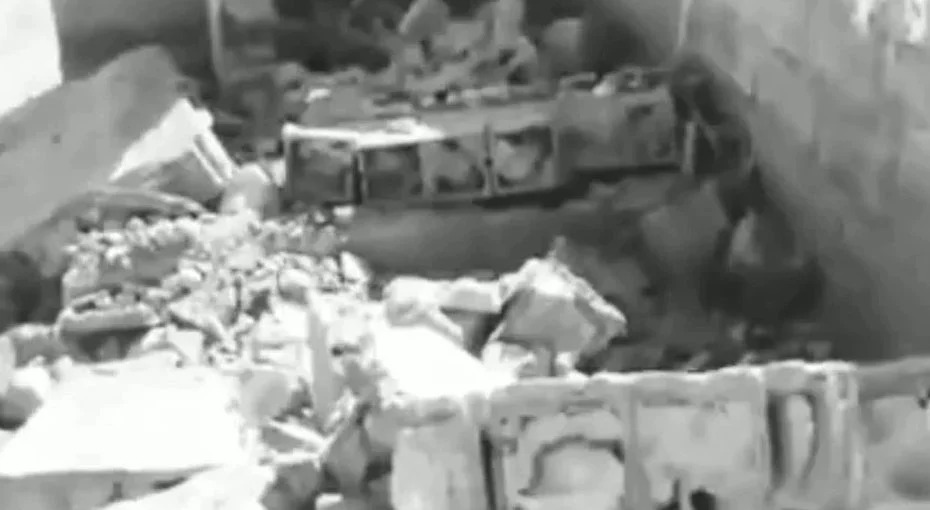 Parts of a Baha'i cemetery in the village of Kata, in Dana County in the southwestern province of Kohgiluyeh and Boyer-Ahmad, have been destroyed under cover of darkness. Human Rights Activists News Agency (HRANA) reported the vandalism on Thursday, also posting a video of the damage.
Targeting religious minorities' burial grounds has been a consistent feature of the Islamic Republic's systematic persecution of non-Shia Muslims ever since the Islamic Revolution. It has been used most frequently against Baha'is and Mandaeans, but other groups including Armenian Christians have suffered damage and been barred by officials from restoring these important sites.
The vandalism is usually carried out either by security forces or fanatics who have been given the green light to commit these wanton acts. As IranWire has reported extensively in the past, Baha'is in Iran have faced many forms of systematic discrimination and harassment over the past four decades, including deportation, educational restrictions, detention, harassment, torture, imprisonment and execution.
The latest development was that Baha'is are now being prevented from using even their officially-allocated burial places. Families are instead being forced to bury their deceased in mass graves such as Khavaran Cemetery in Tehran, where many of those executed by the regime in the 1988 prison massacre are buried.
Recently the Baha'i International Community published an open letter urging the international community not to remain silent over the Iranian regime's blatant abuse of Baha'is, which has escalated again recently with the confiscation of homes, arbitrary arrests and renewed attacks on businesses.