Source: news.bahai.org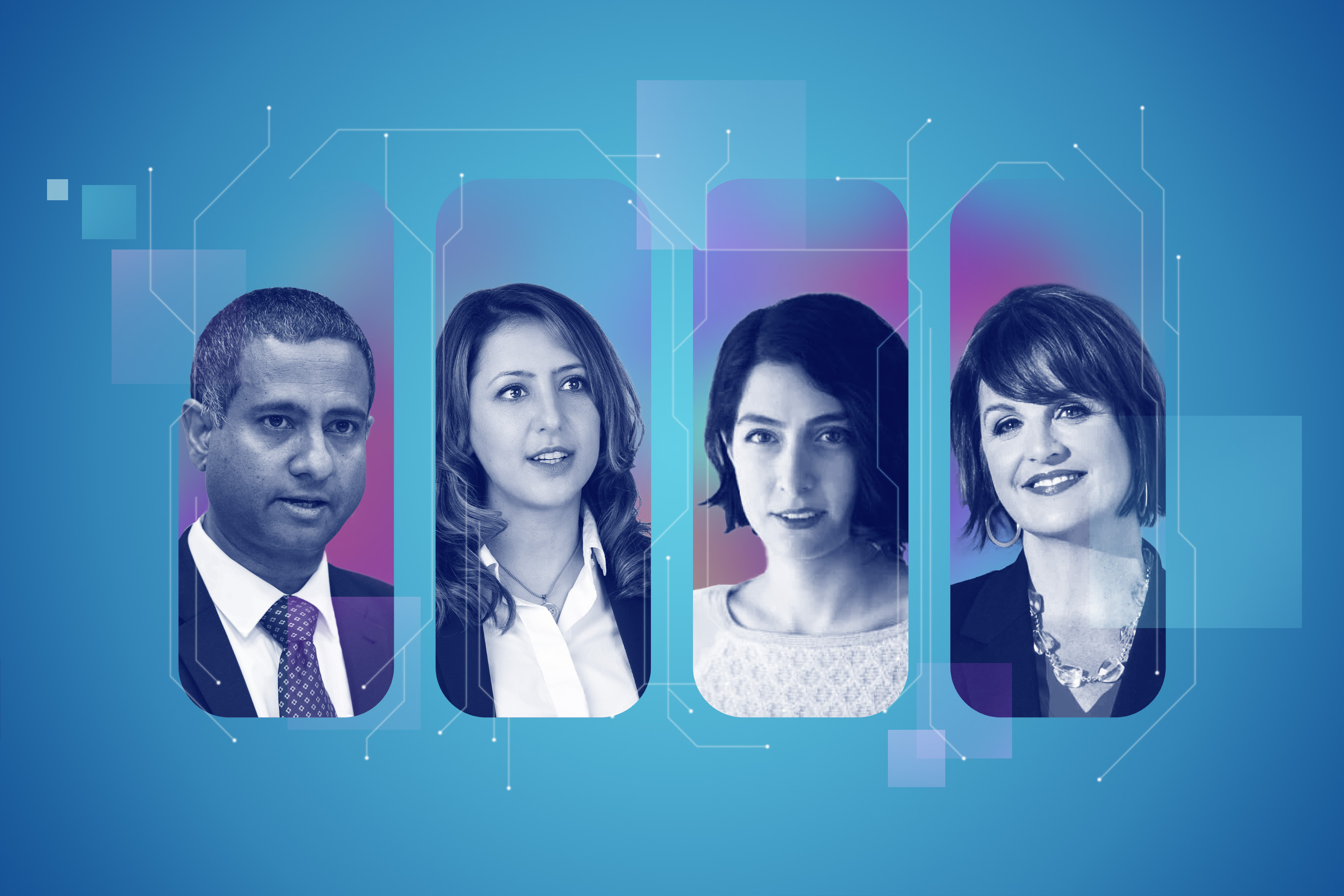 BIC GENEVA — To address the challenge of increasing hate speech online, there needs to be much closer collaboration between the tech sector, government, and civil society organizations, says the Bahá'í International Community (BIC). This was the theme of a recent panel discussion hosted by the Geneva Office of the BIC as part of the RightsCon summit, an annual international forum on human rights in the digital age.
The BIC forum brought together the United Nations Special Rapporteur on freedom of religion or belief, Ahmed Shaheed, a trustee on Meta's Oversight Board, Kristina Arriaga, and a researcher from Human Rights Watch, Tara Sepehri Far, to explore the challenges of tackling online hate speech in the context of the campaign of disinformation against the Bahá'ís of Iran.
"Hate speech ultimately creates a culture of hate, where groups are not considered to be full members of society, where social cohesion is eroded, and division is allowed to take root, impacting every aspect of relationships between individuals, communities, and governing institutions," said Simin Fahandej, a representative of the Geneva Office.
Ms. Arriaga, a member of the Oversight Board for technology company Meta—which operates Facebook, Instagram and WhatsApp—explained that while social media is an important instrument for human rights workers, it can also be used to spread hate propaganda, as in the case of the Bahá'ís of Iran.
Meta's response, Ms. Arriaga said, has been to establish an Oversight Board which monitors content and sets policies for how material is moderated. This board has also begun to work with targeted groups and communities so that hate speech can be flagged and monitored.
Despite these efforts, participants noted that content moderation—whether manual or algorithmic—is extremely difficult. "It's not easy to know where to draw the line on hate speech," said Ms. Sepehri Far.
She added: "Online platforms need to invest more in resources to understand not only [non-English] language content, but also societal context."
Ms. Arriaga agreed, saying that "the scale of the problem… makes it a necessity for the human rights community to invest [time] in the tech community to learn how to… work with algorithms and how to inject knowledge of human rights into the tech sector."
Panelists noted that although hate speech seeks to create division among populations, creating forums such as the one created by the BIC elevate discussions to the level of principle and can lead to stronger collaboration between different sectors to tackle the problems.
Discussions also highlighted the idea that despite the important role that online platforms and media entities must play in addressing hate speech, the problem cannot be addressed solely through technical solutions.
"[There is a] whole range of norms, ways of behaving, means of engaging, and communication, including mutual respect, that creates the kind of environment in which people can thrive," said Dr. Shaheed.
Ms. Arriaga added: "We can have all the right algorithms, and the right laws… but ultimately, how we end up behaving as human beings has to do with the lived reality of our culture."
She added: "That's why what Bahá'ís are doing to elevate [conversations] and engage others is so important. Ultimately, what happens online is a reflection of what's happening in real life. And we can only fix it if we're… changing our culture."
Reflecting on the event, Ms. Fahandej states: "The forum represented an important moment in fostering a shared vision among social actors concerned with technology and the betterment of society. The BIC plans on holding future events on this theme in order to further enhance multi-sector relationships."