Source: www.europeantimes.news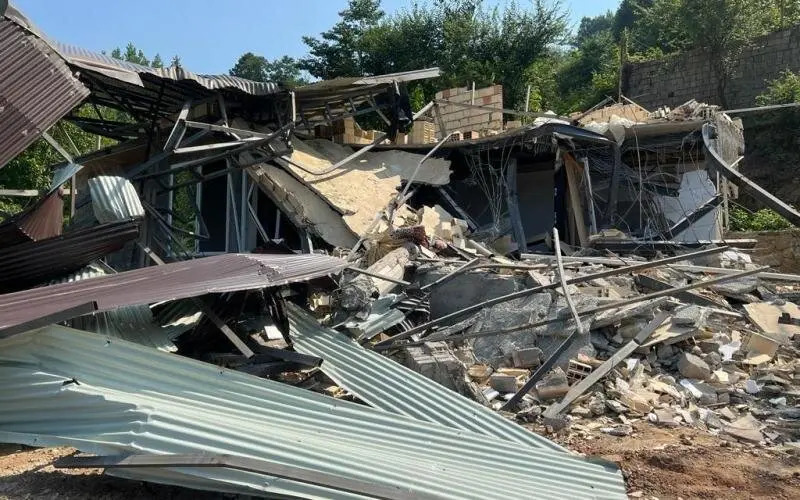 As reported by the Bahá'í Community in Brussels (BIC), the "quiet campaign to strangle the Bahá'í community is now taking a more overt violent turn, reminiscent of the earlier days of the Revolution in Iran".
On July 31, according to this religious minority, "there were raids on the homes or businesses of 52 Bahá'ís across Iran and the detention of 13 individuals including three former members of the long-disbanded, seven-member, informal leadership group of the Bahá'ís of Iran. Each of the seven, including the three detained on July 31, already served a ten-year prison sentence beginning in 2008".
Sina Varaei, Policy Officer of the BIC in Brussels, told The European Times that on August 2, "the Iranian government escalated the persecution by targeting the village of Roshankooh in Mazandaran province, where a large number of Bahá'ís live. Approximately 200 Iranian government officials sealed off the village and used heavy earthmoving equipment to demolish homes of Bahá'ís".
Developments retaking from June
In June, 44 Bahá'ís were arrested, arraigned, sentenced, or imprisoned. This total included 26 people in the city of Shiraz who, as reported by Varaei "were sentenced to a combined 85 years in prison for, according to the authorities, 'causing intellectual and ideological insecurity in Muslim society'. The Bahá'ís had, in fact, been gathering in Shiraz as part of their efforts to address local community needs and to assess the severity of the region's water crisis. More than twenty Bahá'ís in 4 cities, Shiraz, Tehran, Bojnourd, and Yazd, were arrested, jailed, or subjected to home searches during the first three weeks of July 2022″.
"In isolation, these actions over the last two months are troubling enough" sentences Brussels activist. "However, when one combines them with system-wide actions taken in the last 18-24 months, including the endorsement by appellate courts of real property confiscations from anyone who is a Bahá'í, the significant expansion of state-sponsored hate propaganda to over 950 articles and videos (from roughly 22 per month in 2010-2011) posted on the internet or broadcast per month, and the enactment of amendments to Articles 499 and 500 of the Iranian Penal Code, which effectively criminalize any activity in support of any unrecognized religious minority, one sees an emergent pattern that strongly suggests a deliberate, systematic effort to substantially increase the persecution of the Bahá'ís of Iran".