Source: iranwire.com
Kian Sabeti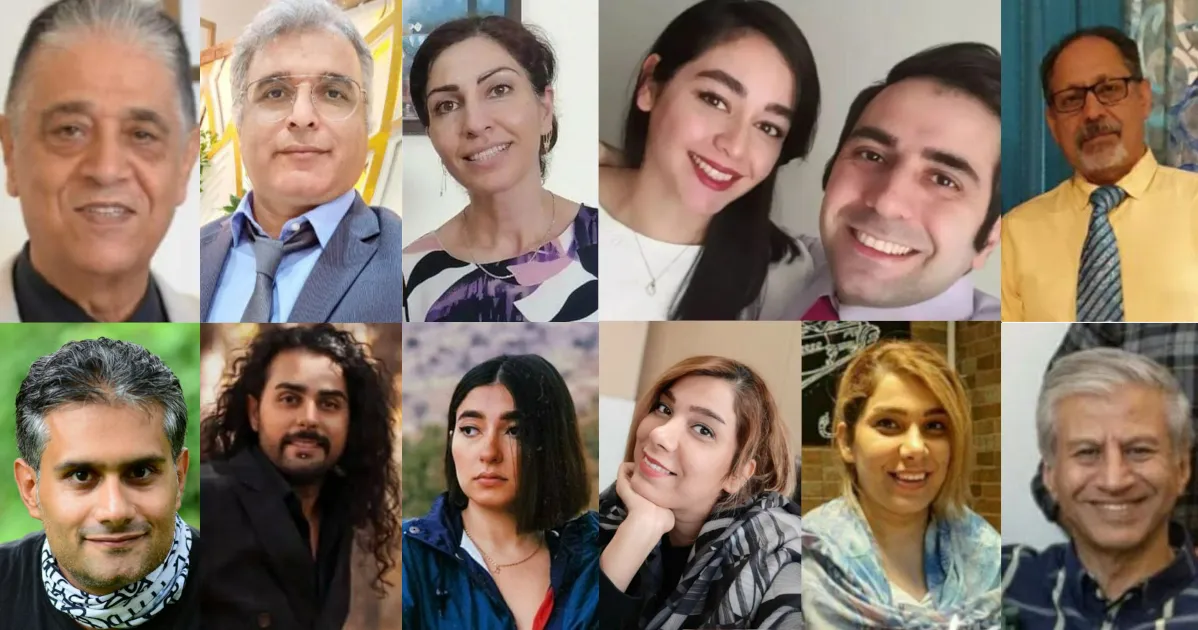 The Baha'i faith, one of the world's youngest religions, was founded in Iran in the nineteenth century, but its followers have long faced persecution in the country, especially since the establishment of the Islamic Republic. Dozens have been arrested, imprisoned and attacked. As recently as July, several preschool teachers were detained in a series of raids by intelligence officers. They were accused of being spies.
"Iran's government has for more than 40 years alleged that Bahá'ís are spies for foreign countries but, in all that time, has failed to produce a shred of credible evidence," said Diane Ala'i, representative of the Baha'i International Community to the United Nations. "Now they are reduced to attacking kindergarten and daycare teachers as a threat to national security."
Since the start of a new round of popular protests in Iran a month ago, the Baha'is have again been scapegoated and accused of working against the interests of the Islamic Republic. At least a dozen have been detained in Tehran, Karaj, Mashhad, Shiraz and Isfahan. There may of course be more among families who have not spoken out for fear of making the situation worse for themselves or the detainees.
Those identified include Cyrus Zabihi Moghadam, his son Armaghan Zabihi Moghaddam, Armaghan's wife Arash Zamani, Sepehr Ziaei, Payam Vali, Anayatollah Naeimi, Aida Rasti Qalati, Parisa Rouhi-Zadegan and Saman Khadem.
Zamani and the younger Zabihi are a young Baha'i couple who were arrested at midnight on September 24 at their home and were taken to an unknown location. The next day security forces arrested Zabihi senior, Ziaei and Vali in simultaneous raids in Mashhad, Tehran and Karaj. Payam Vali was beaten during his arrest. Anayatollah Naeimi and Aida Rasti were arrested on September 28.
Amin Sharifi and Elham Salari are two young Baha'is who have been denied university education. They were arrested at their home in Mashhad on October 4 and October 9, respectively.
Parisa Rouhi-Zadegan and Saman Khadem were arrested in Shiraz on October 10 and October 13. Rouhi-Zadegan had earlier been sentenced to two years in prison so it is likely that she was detained to start serving her prison sentence.
All recent Baha'i detainees have some things in common: Nothing is known about their situation and the authorities refuse to answer questions about them. Instead, in many cases, they respond to the families by insulting them.
On September 30, in a 10-part statement, Iran's Intelligence Ministry did provide a self-serving explanation of its actions since the protests started. In familiar language, it described protesters as lackeys of foreign governments, foreign media and monarchists and as thugs and ruffians. And it again singled out the Bahai's for blame.
The statement maintains that Baha'is participated in unrest and sabotage under orders from the Universal House of Justice, the international leadership council of the Baha'i faith in Haifa, Israel.
"The Baha'i spy service, following the orders of the Baha'i headquarters in the occupied city of Haifa, played a major role in the scenes of unrest and sedition and the encouragement to destroy public property. Based on [this information] the main secret nucleus of Baha'ism, consisting of three leaders of Baha'ism and two members of their media team, were arrested."
The intelligence ministry's statement does not specify where it uncovered such an order or what evidence it has to corroborate its claim. All statements by the Baha'i House of Justice are posted on the web in various languages including Persian. None of them orders anybody to engage in sedition, unrest, sabotage or destruction of public property. On the contrary, it happens that, in its latest communique, the House of Justice strongly urges the Baha'is to demonstrate solidarity with others and avoid violence.
Nevertheless, IranWire has received reports that in some cases, when security agents have been searching the homes of the arrested Baha'is, they have been looking for notes with dates that match or are close to the date when the protests started. Such notes might be used to suggest that Baha'is were following orders to instigate the protests.
However, in recent years, spokespersons for the international Baha'i community have repeatedly said in various interviews and statements that, after the Iranian government shut down Baha'i organizations in the country, no official Baha'i organization was established in Iran. They deny the regime's claims that Baha'is are arrested because they form the "main nucleus" of Baha'i leadership.
It is interesting to note that, since the establishment of the Islamic Republic in 1979, the government has always claimed that no one in Iran is ever arrested for being a Baha'i. This time, however, the Intelligence Ministry has clearly announced that three of the detainees were arrested because of their faith, without accusing them of committing any crime.
The statements says that the "anonymous soldiers of the Hidden Imam", i.e., its own agents, had arrested three Baha'is but it does not name them. Among the seven detained Baha'is by this date, September 30, three of them — Cyrus Zabihi Moghadam, Anayatollah Naeimi and Sepehr Ziaei — are over 60. According to available information, two of them have served time in prison because their religious beliefs more than once in the 1980s and 1990s. All three are known in the Baha'i communities where they live.
These three might be the three Baha'i leaders whom the Intelligence Ministry says it has arrested but, based on our information, they are not known among the Baha'i communities in other Iranian cities.
We must also point out that on July 11 of this year the Intelligence Ministry raided the homes of tens of Baha'is across the country and arrested a number of them. Three of the detainees — Mahvash Sabet, Fariba Kamalabadi and Afif Naeimi — were members of the long-disbanded Yaran, or "friends" of the Baha'i community in Iran, who until 2008 helped to administer the community's affairs.
All three had previously served a decade each in prison because of their beliefs and service as members of the defunct Yaran group. The Yaran – which was an informal leadership group created after the Baha'is in Iran disbanded its National Spiritual Assembly, by order of the Iranian government – was also disbanded in 2008 after the arrests of all seven Yaran members.
The three are still in detention and no charges have been brought against them although, during protests in the past, the Islamic Republic is known to have brought charges against individuals who had been in prison even before the protests started. So, it should come as no surprise if, by three Baha'i leaders, the Intelligence Ministry is referring to these three.
However, the identities of the two detainees of the Baha'i "media team" remain unknown. We know that no Baha'i community in the world has a group or organization named "media team" and it is a made-up term by the Intelligence Ministry to use as a pretext to arrest a number of Baha'i citizens.
The only detainee who has anything to do with the media Is Payam Vali who posted news about the persecution and the harassment of Baha'is in Iran on his social media pages.