Source: www.bic.org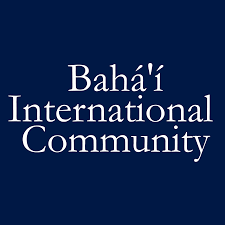 35th special session of the Human Rights Council on the deteriorating situation of human rights in the Islamic Republic of Iran, especially with respect to women and children
GENEVA —24 November 2022
Mr. President,
Our hearts, and the heart of every unbiased observer, ache as we watch the loss of innocent human life in Iran; as Iranians of every age and all walks of life call for social justice and equality but are met with violence and repression, instead of efforts to engage everyone in a genuine conversation about the future of Iran.
As you know, the Bahá'ís in Iran are all too familiar with persecution, with suffering, arbitrary imprisonment, denial of higher education, hate propaganda, executions and daily harassment for 43 years. In fact, what we see in Iran today is the extension of the persecution against the Bahá'ís to the generality of Iranians. A government that oppresses one group will surely be unjust to all groups in the long term.
In the same 43 years, and year after year, the Bahá'í International Community has consistently called for international legal mechanisms to hold Iran accountable at the United Nations, bringing its human rights violations to the attention of the world. Such mechanisms are the last hope of every oppressed individual, the only way the United Nations can stay true to its founding principles, to show victims of persecution that they can trust in the human rights system, that human rights crimes cannot be committed with impunity, that the world stands with them and will not let them suffer while we watch.
Establishing an independent fact-finding mission for the situation in Iran will reinforce this Council's urgent call – that Iran's government must abide by its human rights commitments.
It also sends a message to the Iranian government that what its people want is a government that respects the rights of all. Women, ethnic minorities, religious minorities and indeed everyone as equal citizens.
Thank you.
Video of presentation: