Source: iranwire.com
Kian Sabeti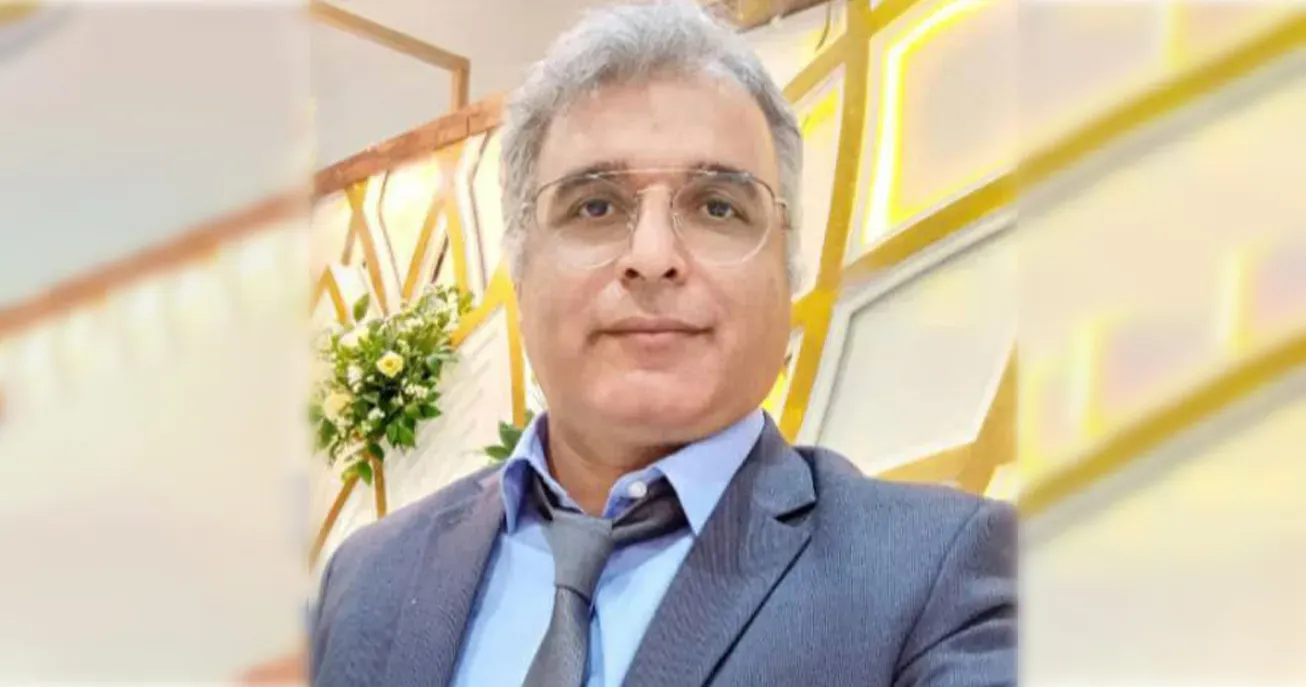 Payam Vali is one of the members of Iran's long persecuted Baha'i religious minority who have been arrested in the country in the past two months. He was taken to custody on September 24 after police raided his home and workplace in the city of Karaj, near Tehran. He was severely beaten by the officers after resisting arrest. During interrogations, Vali was pressured to give forced confessions.
Vali was told he would be released if he agreed to admit the charges against him during a televised confession: spreading propaganda against the Islamic Republic and propaganda against Islamic law (Sharia), cooperating with foreign media by giving interviews about human rights abuses in Iran and inciting protests via social media.
Currently, Vali is incarcerated at Ghezel Hesar Prison in Karaj. In an open letter and an audio recording received by IranWire, he narrates his ordeal in detention and rejects the charges against him.
Baha'is number some 300,000 in Iran. Since the Islamic Republic was established in 1979, they have faced systematic discrimination and harassment, including deportation, restrictions to education, property confiscations, imprisonment, torture, and executions.
The authorities' crackdown on members of the faith appears to have accelerated after the September death of a 22-year-old woman, Mahsa Amini, in the custody of morality police triggered anti-government protests across Iran.
In his letter to the head of Branch 1 of the Karaj Revolutionary Court, Vali points out that the examining magistrate has issued the indictment against him without paying any attention to his defense.
"Are the Supreme Leader and heads of branches of government aware of what is going on during the legal proceedings against the Baha'is who are being detained in Karaj"? Vali asks, before addressing three issues related to his own case.
Vali mentions threats made by his main interrogator during the 38 days he spent at the detention center of the Intelligence Bureau of Karaj. The interrogator wanted to impose the answers to the questions he was asking. The interrogator threatened that if the accused did not "cooperate", he would not be released on bail until the appeals court issues its verdict and he would be sentenced to a long prison term. After 10 sessions of interrogations, the investigator tore up all the pages of transcript he did not like.
Vali mentions another interrogator who questioned him only once. This person repeated the threats made by the main interrogator and told him: "The judiciary and parliament are under our authority, and they do what we tell them to do".
"Considering that I have been under arrest for nearly two months and that the examining magistrate in question has issued and sent the indictment to the court without paying attention to my defense, the threat made by the Intelligence Ministry's interrogators that they can impose their views on the judiciary is close to realization", Vali writes.
In his letter, Vali also points out that preventing the lawyers of Baha'i detainees from taking part in pretrial proceedings is unjust and discriminatory against Baha'i citizens: "Your excellency prevented the lawyers of Baha'i defendants from entering that branch, and said that the lawyers can defend Baha'is at the appeals trial, after the court of first instance hears the case. Unfortunately, when the president of the court does not allow the defendant's lawyer to defend him and tells the lawyer to defend his client before the appeals court, doesn't this mean that he has already issued his verdict even before the trial"?
Vali also addresses his rejection of the charge of inciting protests via social media. He writes that this charge is based on one of his Instagram posts in which he wrote that "some police and security agents beat people when they arrest them, but they claim that the late Mahsa Amini was not beaten when she was arrested". In rejecting the charge, Vali writes: "First of all, I wrote that these agencies claim that they did not beat the late Mahsa Amini while she was in custody. Second, unfortunately, at least in my case, this claim proved to be wrong when I was arrested".
Vali then describes how he was beaten during his arrest and says he was denied medical care at the prison: "On September 24, when I was arrested at my workplace, I asked the Intelligence Ministry agents to show me a valid arrest warrant with my name on it, but they had no such warrant. When, in response to this illegal arrest, I wanted to call 110 (eds: the emergency call service in Iran), they prevented me from doing so and arrested me by striking severe blows to my head and my waist. As a result of these blows to my head, I suffered from extreme dizziness for three days and could not keep my balance while walking. I was extremely worried I had a concussion. At the time [of my arrest], I was neither a fugitive from justice, nor was I in the street".
"Under the law, they should have produced a warrant with my name, but that was not done. The next day, when I was taken to the courthouse for the reading of the charges against me, I asked for a medical examiner because of the serious damage inflicted to my head and back. But, unfortunately, my request got nowhere and it took a week for the effects of the blows on my head to completely go away".
Considering that he himself was beaten during arrest, Vali asks whether the text he wrote on Instagram was wrong. Where does the law say that telling the truth is considered incitement to unrest?
According to Vali, most of his followers on Instagram are Baha'is. Which Baha'is were incited to join the protests after reading his Instagram post, he asks. Since there is no evidence of this, the charge against him is unjustified.
Vali also expresses surprise about the charge of propaganda against Islam, which he says has not been brought up during the interrogations or questioning: "I am a Baha'i and I believe in all divine religions including Islam, so I do not understand why this charge has been brought against me", Vali writes at the end of his open letter.