Source: iranwire.com
Kian Sabeti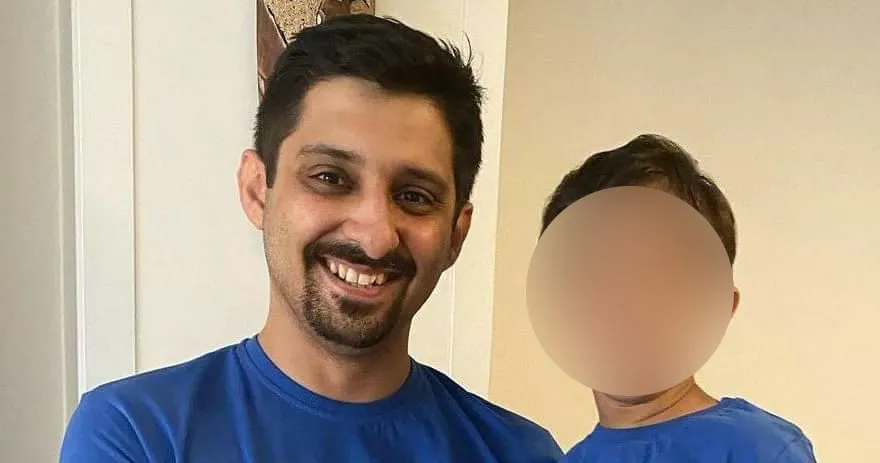 Pouya Sarraf, an Iranian Baha'i, aged 33, was arrested in the city of Karaj a month ago, on November 2, and later transferred to a detention facility in Shiraz. Sarraf, who has been held for more than 30 days, was arrested in front of his four-year-old child by agents of the Ministry of Intelligence. His detention comes as part of an ongoing crackdown on Iranian Baha'is which is unfolding within a larger security sweep which has seen more than 15,000 people arrested in connection with the protests that have raged in Iran since the middle of September.
Security and intelligence forces first raided Sarraf's workplace in the city of Karaj, west of Tehran, and seized his personal computer and mobile phones. Agents then took him to his home, confiscated his and his wife's personal effects and took him to prison in Karaj.
Three days later and without informing his family, agents took Sarrah to the detention center of the Intelligence Bureau in Shiraz. After the family learned of this transfer, they asked the official in charge the reason for the move but were only told: "The brothers [meaning other security officials] from Shiraz came and took him away."
Sarraf reportedly has no friends, acquaintances or work connections in Shiraz.
Sarraf was born in 1989 in the northeastern city of Mashhad to a Baha'i family, and like other Baha'is in Iran, he grew up deprived of many civil rights. Pouya's parents were among the first Baha'is who were denied the right to a higher education, after the 1979 Islamic Revolution, a grim tradition which continued to their children. Pouya was not allowed to continue his education beyond high school because of his faith.
And yet Sarraf was an excellent student and many of his classmates and teachers expressed bitter regret that he had been denied the right to enter an institution of higher education. He had the means to continue his education abroad, but he chose to stay and work in Iran despite the persecution that Baha'is face.
He first studied computer science at Iran's Baha'i Institute of Higher Education (BIHE), an underground university founded in 1987 to meet the educational needs of young Baha'is who have been denied access to higher education. Today, hundreds of universities around the world recognize BIHE degrees and qualifications.
After graduation, Sarraf continued working in computer science and information technology, and at the time of his arrest, he was running his own software development company.
But Sarraf's family continued to face pressure. In 2018, his mother Fataneh Nabilzadeh (Sarraf) was arrested by the Ministry of Intellifence after she administered tests to Peyman Sarraf, Pouya's brother, and another Baha'i student, on behalf of the BIHE. She was charged with "propaganda against the regime" and sentenced to a one-year prison term, which she served at Vakilabad Prison in Mashhad.
Security officials have yet to inform Sarraf's family about the charges against him. The only thing that his family knows is that the case is being handled by Branch 14 of the Shiraz Revolutionary Court.
"Spurious reasons given for Pouya's transfer to Shiraz, and the fact that his family has learned nothing about the case against him in the past month, has given rise to fears that he is under increasing pressure and there is a chance that he is being framed," says a person close to family. "And the distant location where his case is being processed, and the absence of regular phone conversations, has increasingly worried his family about his health."
Pouya's young son misses his father terribly, sources say, making the situation for the family even more difficult. This is the first time the child has been separated from his father and nobody can explain to him why.