Source: iranwire.com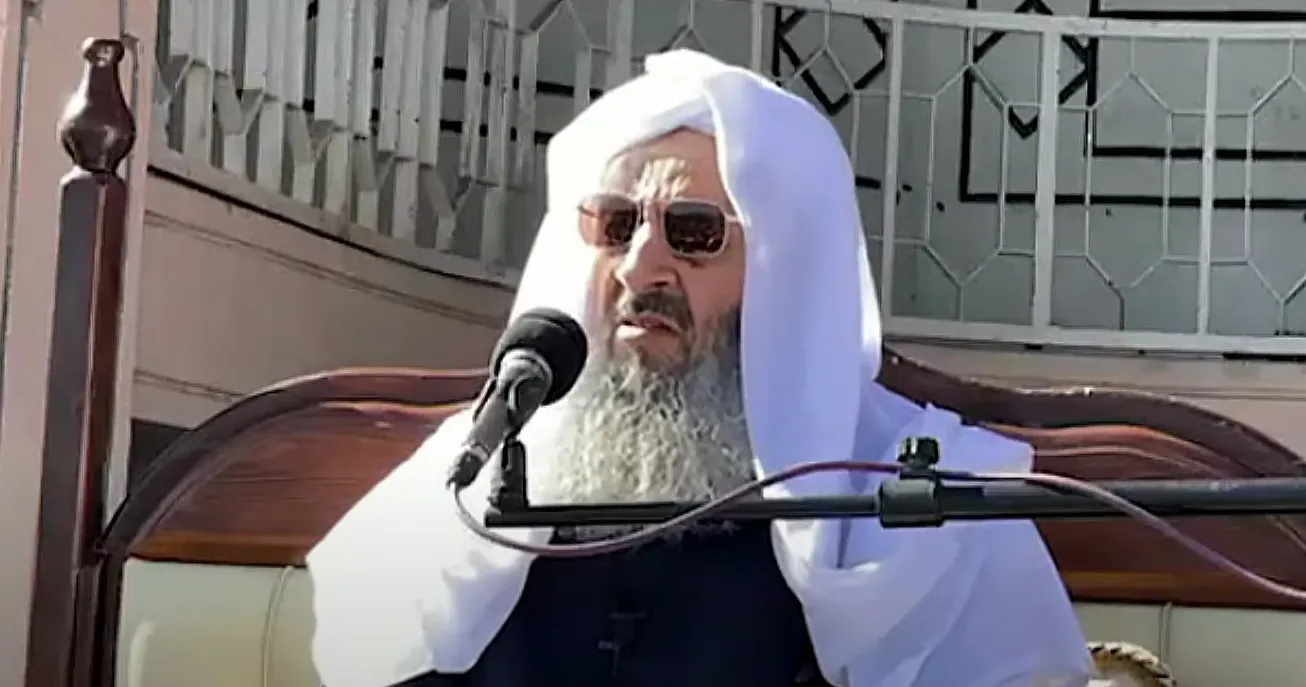 The Sunni Friday prayer leader of the eastern Iranian city of Zahedan has urged the country's Shia clerical leaders to respect the rights of all religious minorities and to stop accusing members of Iran's persecuted Baha'i religious community with apostasy.
Molavi Abdolhamid, Iran's most prominent Sunni cleric, has repeatedly criticized the Islamic Republic's harsh response to an ongoing wave of protests demanding more freedoms and women's rights.
The authorities' crackdown on members of the Baha'i minority appears to have accelerated after the eruption of the nationwide demonstrations in mid-September. The apparent acceleration follows rising levels of persecution of Baha'is which began in July.
"The new generation of Baha'is are not former Muslims who can return to Islam. They were born non-Muslims and cannot be charged with apostasy," Molavi said in his Friday sermon on December 30.
"We sympathize with all Iranians. Muslims and non-Muslims must respect human rights," he added.
Since the Islamic Republic was established in 1979, Baha'is in Iran have faced systematic discrimination and harassment, including deportation, restrictions to education, property confiscations, imprisonment, torture, and executions.
Shia Islam is the state religion in Iran. The constitution recognizes a number of minority faiths, including Christianity, Judaism, and Zoroastrianism, but not the Baha'i faith.
🎞️ Protesters took to the streets after #Zahedan's Friday prayers and chanted: "Death to Basiji!" The Basij, a paramilitary youth brigade of the Islamic Revolutionary Guards, have been at the forefront of suppressing anti-government protests in #Iran.#truth #IranProtests2022 pic.twitter.com/QPJ5KeOl1p

— IranWire (@IranWireEnglish) December 30, 2022
The women-led protest movement that has rocked Iran for more than three months was triggered by the death of 22-year-old Mahsa Amini in the custody of morality police. The demonstrations rapidly escalated into calls for an end to more than 40 years of clerical rule.
The security forces responded to the demonstrations with brutal force, killing nearly 500 people and detaining more than 18,000, human rights activists say. At least 100 protesters are facing death penalty charges or execution, according to the Norway-based Iran Human Rights group.
In his sermon, Molavi said that Iranian women have been taking their headscarves off and burning them in public because they have been mistreated by morality police.
🎞️ Protesters took to the streets after Friday prayers in #Zahedan and set fire to Supreme Leader Ali Khamenei's portrait while chanting "Death to Khamenei!"#truth #IranRevoIution #IranProtests2022 pic.twitter.com/RyHtX0hVAQ

— IranWire (@IranWireEnglish) December 30, 2022
"I am surprised that women are taken and put in prison for protesting and chanting. If it were up to me, I would not imprison even one of these protesting women," he said.
After Friday prayers, hundreds of people took to the streets of Zahedan and other cities across Sistan and Baluchestan Province, chanting slogans against the Islamic Republic, Supreme Leader Ali Khamenei.