Source: iranwire.com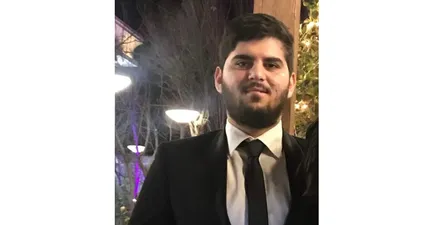 Iranian authorities have arrested a member of the country's persecuted Baha'i religious minority in the northern city of Qaemshahr, IranWire has learnt, amid an intensified crackdown on the faith.
The news about Matin Gorji's arrest comes amid rising concerns over the fate of another jailed Baha'i, Pouya Sarraf, who has been in solitary confinement for more than two months.
The Iranian authorities' crackdown on members of the Baha'i minority appears to have accelerated since July. The clampdown has continued after the eruption of nationwide demonstrations in September.
Armed forces violently arrested Gorji at his house in Qaemshahr on the morning of January 8 and transferred him to an unknown location, sources with knowledge of the matter told IranWire.
The Baha'i was severely beaten by the security forces, who confiscated his electronic devices and religious books.
The agents told Gorji's mother that he was facing a prison sentence of at least two years. It remains unclear what he is accused of.
There was also no information about Sarraf, who has had no phone contact with his family for about 20 days.
The man was arrested on November 2 at his workplace in the city of Karaj, west of Tehran, and was later transferred to the detention center of the Shiraz Intelligence Department, where he has not been allowed to received visitors.
Since the Islamic Republic was established in 1979, Baha'is in Iran have faced systematic discrimination and harassment, including deportation, restrictions to education, property confiscations, imprisonment, torture, and executions.
Shia Islam is the state religion in Iran. The constitution recognizes a number of minority faiths, including Christianity, Judaism, and Zoroastrianism, but not the Baha'i faith.