Source: www.hra-news.org
Translation by Iran Press Watch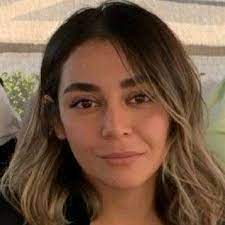 Armaghan Zabihi Moghadam, Baha'i citizen, continues to be detained in Qarchak Varamin prison.
HRANA news agency – Armaghan Zabihi Moghadam, a Baha'i citizen, who was arrested Saturday, September 24, 2022, remains in custody and limbo in Qarchak Varamin prison. It has been 110 days since her arrest.
According to HRANA news agency, the news organ of the Human Rights Activists in Iran, Armaghan Zabihi Moghadam, a Baha'i citizen, remains in detention and in limbo.
A source close to the family of this citizen told HRANA: "On Saturday, January 7th, during a phone call with the family, Ms. Zabihi Moghadam told her family about her transfer to the court. On the day of the court session, the authorities agreed to a court appointed lawyer for the case. However, as the lawyer has not been allowed to study her case, the court session was postponed.
Ms. Zabihi Moghadam and Mr. Zamani Farahani were arrested on Saturday, September 24, 2023, at their private home in Tehran. They were subsequently transferred to the detention center of the Ministry of Intelligence, known as Ward 209, of Evin Prison. In recent days, Mr. Zamani was transferred from Evin prison to Tehran prison and Mrs. Zabihi Moghadam was transferred from Evin prison to Qarchak Varamin prison.
It wasn't until Thursday, January 12, 2023, that Ms. Zabihi Moghadam and Arash Zamani Farahani were granted consent by prison authorities to make a phone call.
This informed source further added: "Due to the harsh conditions of her detention in prison, Ms. Zabihi has faced physical problems, including a lumbar disc issue, and despite her physical condition, she has been denied proper medical treatment."
Baha'i citizens in Iran are deprived of liberties of practicing their religious beliefs. This systematic deprivation of liberty occurs while Article 18 of the Universal Declaration of Human Rights and Article 18 of the International Covenant on Civil and Political Rights entitle any individual to freedom of religion and belief and also freedom to express it individually or collectively and in public or in private.
According to unofficial sources, there are more than 300,000 Baha'is in Iran, but Iran's constitution only recognizes Islam, Christianity, Judaism, and Zoroastrianism and does not recognize the Baha'i faith. For this reason, the rights of Baha'is in Iran have been systematically violated over past years.